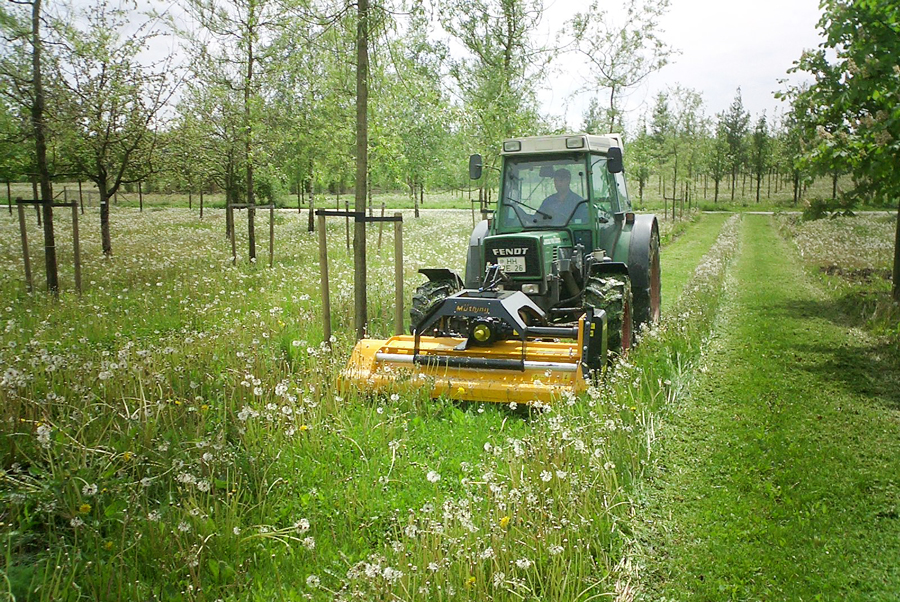 Rotary flail manufacturer Muthing say their integral Mulching System MMS and new Vario System offers both time and financial benefits when compared to cutting and collecting on all areas of grass maintenance. The MU-H 1.6 to 2.2m and MU-L 1.8 to 2.8m front and rear mounted are ideal for tractors from 40hp to 130 hp.
Simon Richard the UK agent for the Muthing range says, "The purposely designed hood, in conjunction with a large easier driven spiral rotor gives better economy. The high rotor speed, along with the 'Shark fin' shredding bar gives uniform mulching of all grass types, with the long material fed back through the rotor for a second cut. The material that is already shredded passes through to be distributed evenly behind the mower. The new addition of the adjustable Vario bar allows Infinitely variable mulching for rapid decomposition. Compacted thatch can also be mulched due to the strong suction by moving the Vario bar towards the rotor.
Higher forward speeds and larger area outputs with consistent quality are possible with no  wasted time or expense on collection and disposal of cut grass. Hydraulic Side Shift allows for up to 56cm movement to get into awkward areas.
New Muthing MU Vario Shark launched
Inspired by the success of both the MU-M Vario and MU-Pro Vario Muthing have launched the MU Vario 'Shark' Mulching Mower for tractors up to 200hp. The company says the 'Shark' edition for front and rear mounting fits in between  the popular 'M and Pro' models giving  customers increased choice when working with 160hp, 200hp and the MU-Pro increased to 250 HP.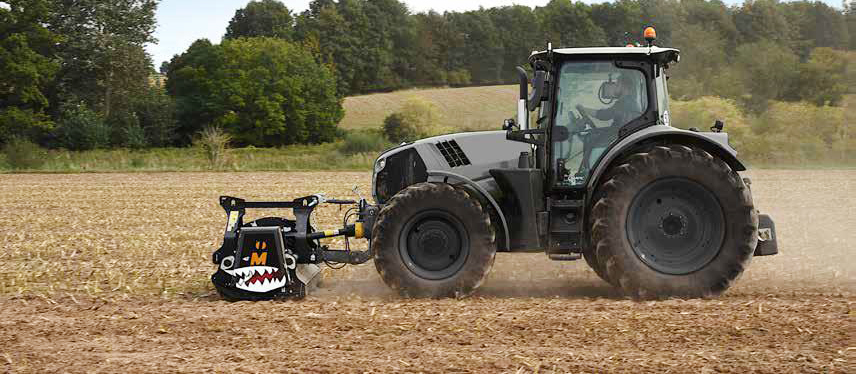 The 'shark with working widths of 2.80 – 3.0 m, is suitable for all areas of  farming, offering a variable shredding rate, thanks to the successful MU-Vario system incorporating an infinitely adjustable cutting bar, allowing faster decay of the crop residues combined with optimal emergence of volunteer seeds, to reduce the use of herbicides and fungicides in the next main crop.
Simon Richard, UK Importer for the Muthing range says, "the Vario Shark comes with all the standard patented features plus a hood wear insert, Vario cutting bar and nylon bushes on the hydraulic side shift system for low-wear"