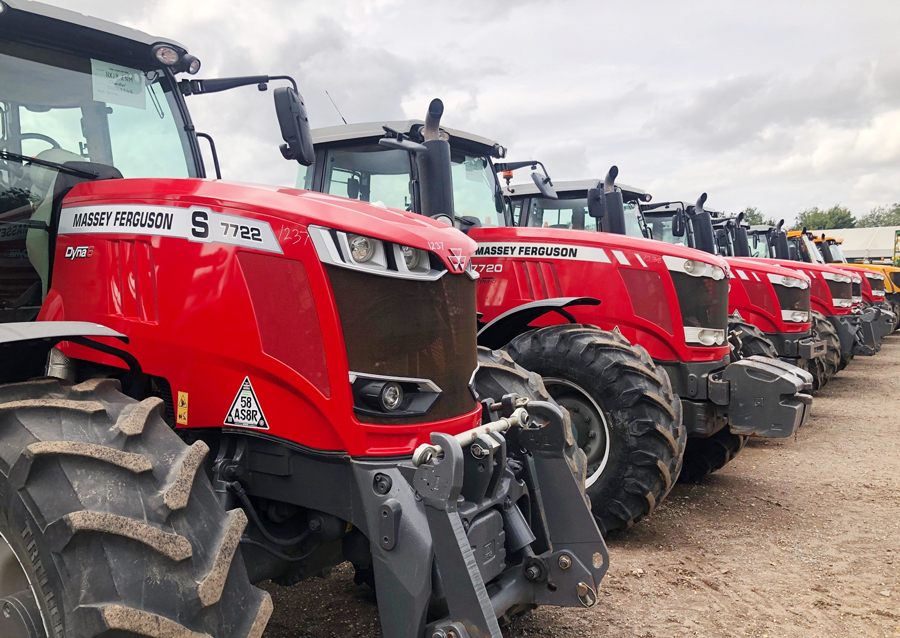 Cheffins, which conducts the largest monthly sale of tractors and agricultural machinery in the world, will host its November sale solely online. Taking place on the 9th November, the sale will form a hybrid of live online bidding and a timed online sale.
Joe Page, Associate, at Cheffins said, "With the announcement made at the weekend by Boris Johnson placing England in to new lockdown regulations, we have taken the decision to continue with the November machinery sale with bidding offered online or via an absentee bid. Tractors will be offered in a parade style, with live online bidding only, the plant auction will also be held as a live online auction with all other sections remaining as timed online auctions. We will still be offering viewings ahead of the sale, however these will take place by appointment only, on Sunday between 1pm and 5pm, so that we can ensure social distancing measures can be adhered to.
Whilst this is disappointing for the team since we managed to reopen the gates at Sutton for the September and October sales, we are confident that the values achieved via online sales still hold parity with those during live auctions. We have been gladdened by the spirit of online  bidding throughout the summer months which saw excellent prices paid for second-hand tractors and plant items. COVID-19 has had little impact on the export market, with sales to over 100 different countries across Europe, the Middle East and Asia with some of the strongest markets in recent months being Spain and Germany for newer items and Northern African countries underpinning values for the older lots.
We hope that we may be able to reopen to the public again for the December sale and will be watching government guidance closely in the lead up to the auction. Cheffins is continuing to operate within COVID-secure guidelines and will endeavor to keep all of its staff and customers safe throughout the pandemic, whilst also continuing to offer quality second-hand machinery to the market."
Top lots for the sale on 9th November include a selection of late Valtra T234's; a 2017 Case CVX230 tractor; a 2018 Kramer KT357 telehandler and a 2017 Takeuchi TB230 mini digger.
For further information, visit https://www.cheffins.co.uk/machinery-vintage-auctions/auction-calendar.htm