AgVantage joins forces with RWL Services
As part of its plans to expand coverage across the country, AgVantage UK Ltd has agreed a new partnership with RWL Services Ltd, enhancing support for the Dewulf brand across the UK.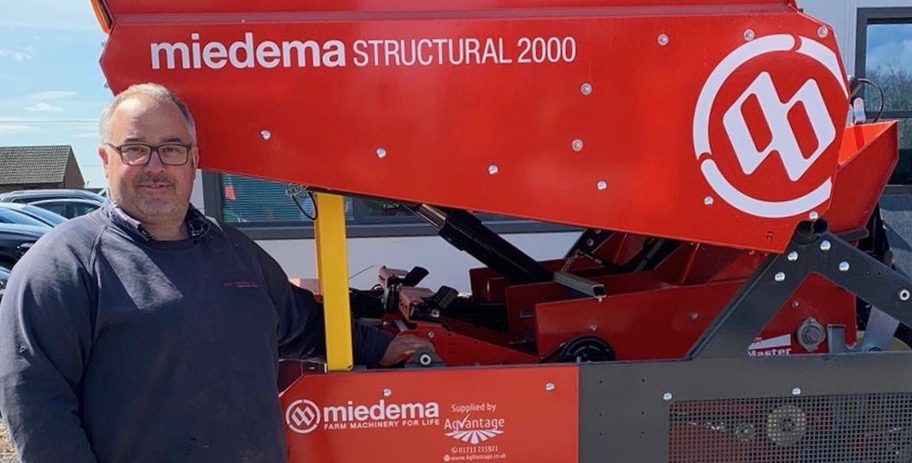 UK growers are set to benefit from a new partnership, which promises to offer the highest quality agricultural equipment, supported with the highest level of dedicated after sales care.
RWL Services Ltd was established more than 15 years ago. Managing director Richard Lapage (pictured) has over 25 years' experience in the root crop industry, so his valuable knowledge and understanding will be paramount to this latest business venture.
The firm is a main dealer for Horstine Farmery, Team Sprayers and Bye Engineering. In addition, the company offers full servicing, calibration and NSTS testing to customers. This includes machine sales, spare parts, fitting and support for specialist potato and vegetable application machinery.
Speaking of the new partnership, AgVantage's founder and managing director Andy Carse says: "I'm very excited to have secured a partnership with Richard. His business is providing a niche for our potato and vegetable growers, offering specialist and bespoke machinery to them, demonstrating that his focus is in line with ours, offering the best care and service to our customers."
Andy continues: "Richard has some great relationships with growers and he shares our company ethos, which is to serve UK growers with the highest quality agricultural equipment, supported with the highest level of dedicated after sales care, I have full confidence that this partnership with RWL Services Ltd will be very successful."
Richard Lapage adds: "We are looking forward to working with AgVantage and increasing our portfolio of specialist equipment across east Suffolk. Having spent more than 25 years in the industry, we know that the Dewulf and Miedema equipment is fantastic and now with a dynamic company like AgVantage behind it I really believe we have great potential and an exciting future ahead!"