AIC calls on Government to work with industry to solve fertiliser crisis
The UK and several European fertiliser manufacturers have suspended fertiliser production due to unprecedented gas prices.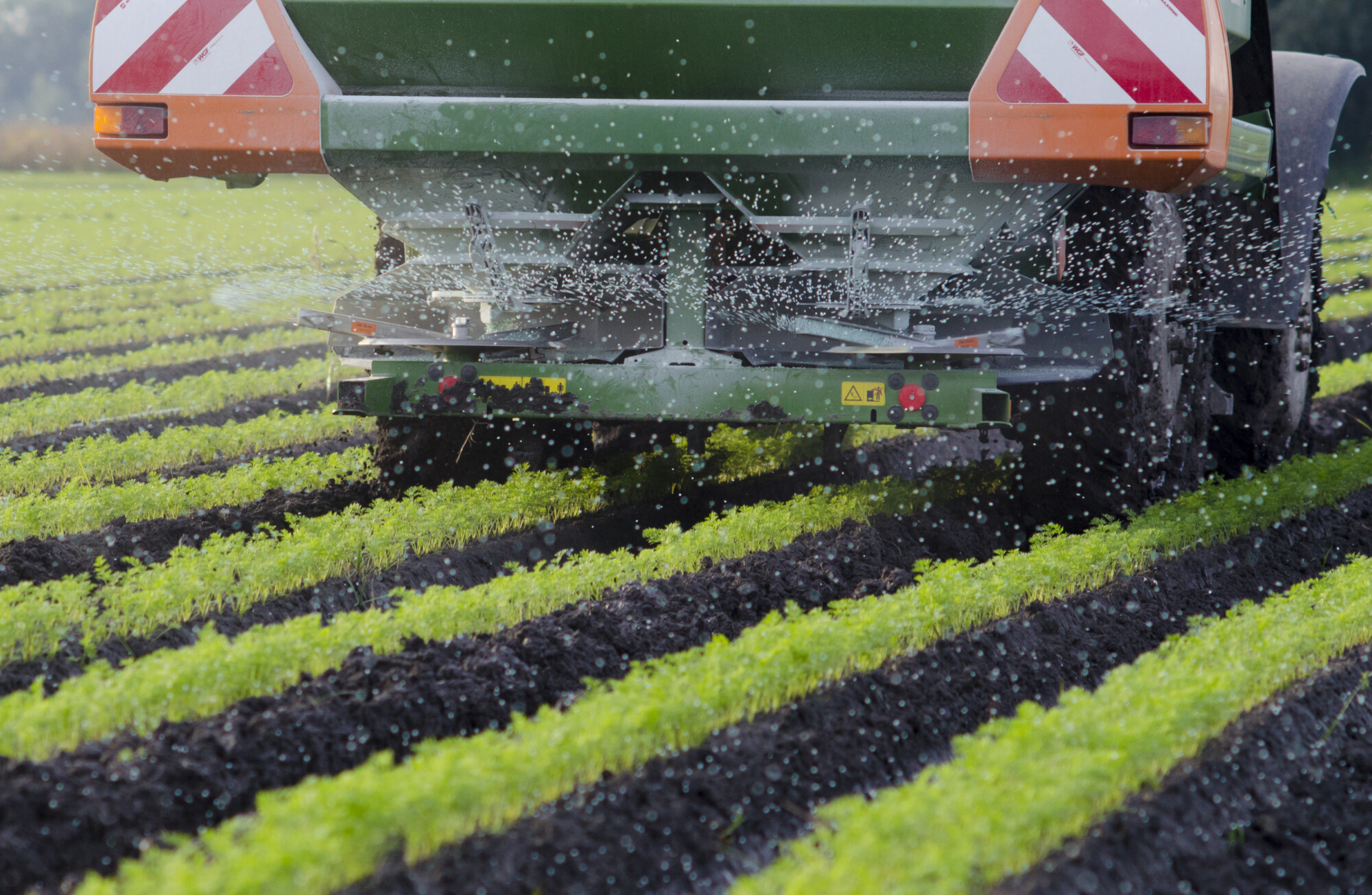 This will have an impact on agriculture and food production. Ammonia, fertiliser and CO2 production is needed for growing and processing food and drink products. This includes CO2 for slaughterhouses, fertiliser for farmers and nitric acid in industrial chemicals.
A combination of an unprecedented gas price, together with uncertainty over future UK and EU energy policies risks a loss of competitiveness on the international market. Not forgetting the backlog within these industries due to staff and driver shortages. 
Speaking today, AIC chief executive Robert Sheasby has called on Government to work with the industry to address the cumulative impact of energy and climate change costs. 
"The focus must be on the delivery of sustainable UK supply chains and manufacture of inputs, whilst addressing long term competitiveness".
On supply of fertiliser to the UK's farming sector, he added: "The industry is working hard on ensuring that supplies are available, but farmers need to make sure that their orders are placed in good time as coupled with the haulage shortfall, service levels may be affected in the short term, and forward planning and early communication by prospective purchasers is a prudent policy".
The UK is not self-sufficient in fertiliser. Around 40% of the UK market is supplied by one primary manufacturer, who in turn provides 60% of the CO2 supplied to the UK. The rest of the UK's fertiliser and CO2 relies on imports.
The UK and some European fertiliser manufacturers have suspended production from 16th September due to an unprecedented rise in gas prices. Wholesale prices for gas have increased 250% since January – with a 70% rise since August.
British Poultry Council chief executive, Richard Griffiths, said: "With fewer than 100 days to go until Christmas, and already facing mounting labour shortages, the last thing British poultry production needs is more pressure.
If CO2 supplies become tighter and more unpredictable then supply chains will have to slow down. Ultimately, no CO2 means no throughput.
CO2 is vital for hugely important sectors such as nuclear power, healthcare, and food production. These sectors are part of a priority list for CO2 supply. We need the Government to help facilitate and financially support that prioritisation to maintain food supply and avoid bird welfare issues."
Prolonged shortages will have an influence on agriculture and food production. This is because the manufacturing of fertiliser also produces CO2 as a by-product, meaning that the sector is of critical importance to the farming, food processing and healthcare sectors. Alongside providing fertiliser for farmers, CO2 is required for use in abattoirs and packaged foods and nitric acid is used in industrial and cleaning chemicals.
Defra and BEIS are the departments leading on this issue and are trying to assess the overall UK stocks.
AIC will continue to engage with relevant stakeholders in the supply chain and Government and provide further information and updates when they are available.
Speaking late last night Yara CEO Svein Tore Holsether confirmed that Yara is bringing ammonia to Europe from production facilities in Trinidad, the United States and Australia to support fertiliser capacity after the surge in European wholesale gas prices have caused factories within Europe to stop or curtail production.
Mr Holsether stated: "Faced with record-high gas prices, we actually have the flexibility in our system to switch off ammonia production: so rather than using European natural gas, we're importing from our other facilities that are running at full blast," he said. "We are bringing that ammonia into Europe so that we can maintain our fertiliser production at close to full capacity."
Commenting on the announcement, Yara UK head of agronomy Mark Tucker has confirmed that the UK will have supplies: "It's a relief for farmers that product is still available, but please do talk to your usual supplier as early as possible to discuss your requirements."
"I would also encourage all farmers and their advisors to view this announcement as an opportunity to look again at your season 2021/22 cropping and nitrogen management plans. Are there opportunities to manage risk by considering spring cropping and adopt new technology to further improve nitrogen use efficiency? This will ensure that you make every kg of purchased nitrogen work harder for your business and optimise the return on investment."
Yara confirmed it was impossible to say how long the high gas prices would last in Europe, but that it was able to supply all its customers with contracted volumes.
Concluding on the current situation Mr Holsether said: "Longer term, what we need in place is policy to make the development of renewable energy more resilient and we need a more value-chain approach to the food system, which is currently so fragmented."
Have your say and share your views with us on the fertiliser crisis, or any other farming issue by emailing us at views@farmersguide.co.uk
This story was updated on 22nd September to reflect news from Yara of its move to ensure UK fertiliser supply.