Brexit deal: How are farmers affected?
After years of uncertainty, the UK achieved a trade deal with the EU at the eleventh hour, but what has been the impact so far, and what does the future hold for UK farmers?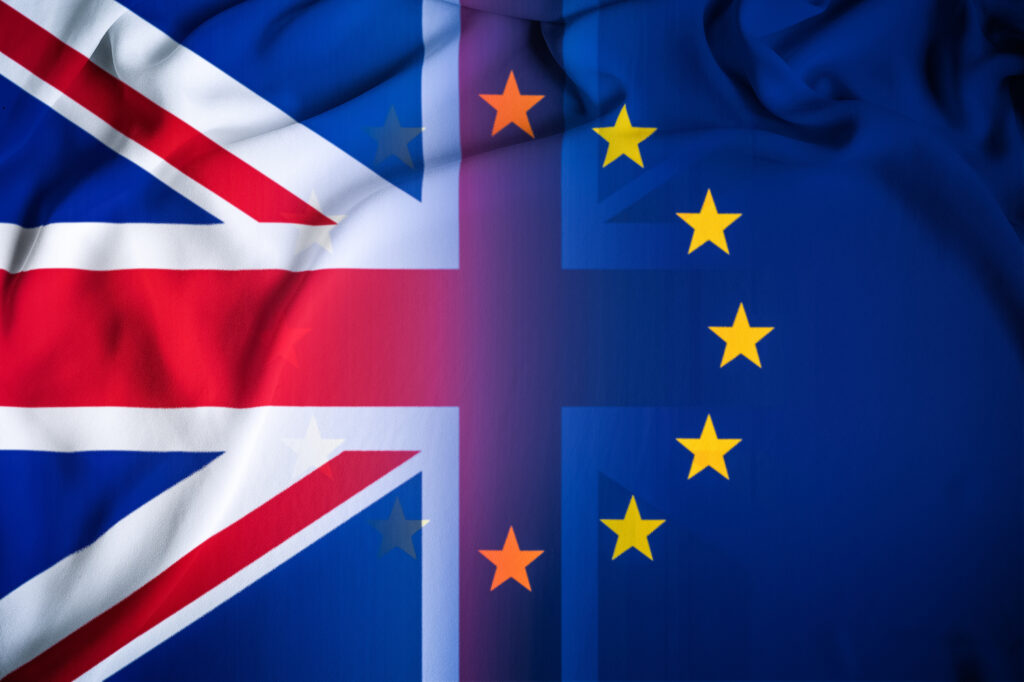 It's fair to say that farmers, along with the rest of the UK, waited with anxiety and no small amount of alarm as EU and UK negotiators battled it out to reach a trade deal – amid dire warnings of what a 'no-deal' would mean for agriculture. Since reaching a deal – albeit just days before transitioning out of the EU on 31st December – Farmers Guide takes a look at how Brexit is impacting agriculture so far.
The new deal, which means UK farmers can continue to export produce to the EU without tariffs or quotas, was met with a sigh of relief from most in the agricultural sector. AHDB's head of strategic insight, David Swales, notes that free trade deals often come with severe limitations, such as discounted tariffs or quotas, so to be able to trade with the EU tariff- and quota-free is "as good an outcome as we could have hoped for".
Nevertheless, the UK is now trading with the EU as a third country, resulting in a certain amount of trade friction and an inevitable rise in paperwork and bureaucracy – causing varied levels of disruption.
What does this mean for UK farmers?
For the most part, the present situation is not directly impacting farmers, but rather other parts of the supply chain such as processors and abattoirs, Mr Swales says. The more direct impact relates to changes in direct payments and labour, now that free movement of labour has ended.
However, the increased export costs could trickle down the supply chain and affect market prices. AHDB modelling suggests that this impact will be 'modest' – with prices reducing by a few percentage points in each direction – for a net exporter such as sheep, market price may come down by up to 5 per cent, whereas a net importer such as beef may see prices rise by 3-4 per cent – assuming all other things remain equal.
There is also potential for the UK, as a big net importer of food, to increase domestic production in response to the rise in export costs, he adds. AHDB estimates that export costs have increased by 4–8 per cent, yet different sectors are seeing substantially different impacts.
"Perfect storm"
The UK pig sector has been hit particularly hard in the first month since the transition period ended. The National Pig Association says processors and producers are facing "unprecedented challenges" due to difficulties exporting goods to the continent and Northern Ireland – which have been compounded by the impacts of Covid-19.
NPA says "excessive bureaucracy" associated with the additional paperwork requirements is causing significant delays, with 30 per cent of meat exports now checked by EU authorities. With pork being a perishable product, there are reports of some shipments being rejected and future orders cancelled as a result.
Added to this, producers are facing falling pig prices, rocketing feed and straw prices, reduced slaughter capacity and livestock stuck on farms due to Covid outbreaks in the meat processing sector – all of which is creating a "perfect storm".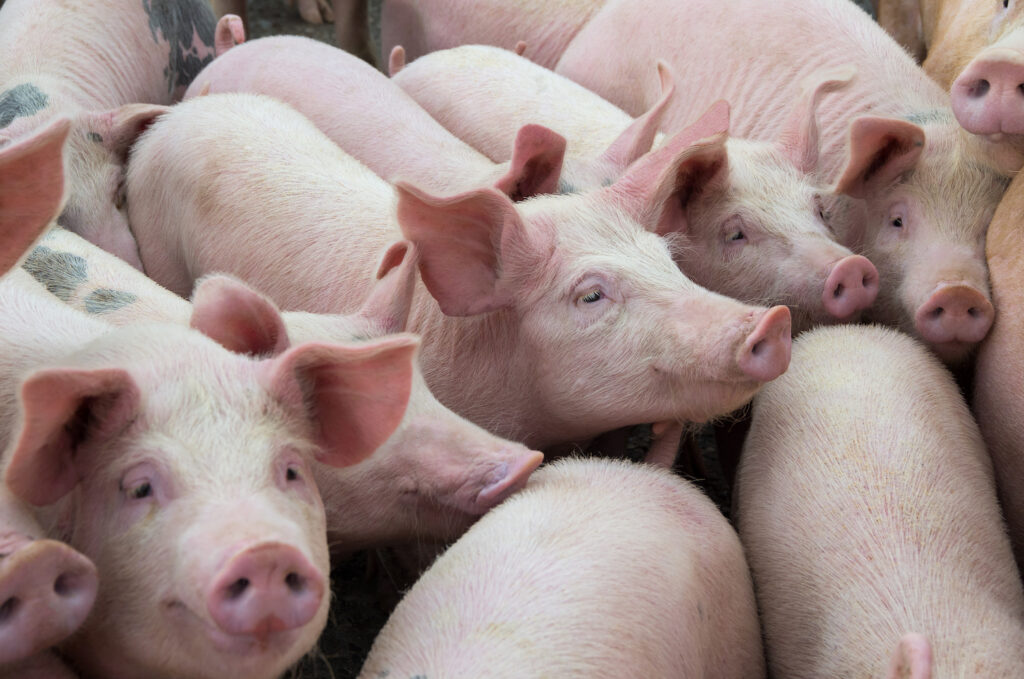 The rise of home-grown beef
While beef exports share the difficulties being seen at borders, the industry has in fact seen a positive impact on prices since the pandemic. With the food service sector closed for large parts of 2020, and remaining shut across the UK for lockdown 3.0, consumers are sourcing beef from supermarkets rather than eating out. With the food service sector relying heavily on imported beef and supermarkets favouring British beef, this has been a benefit to the sector, explains National Beef Association CEO Neil Shand.
In addition to this, he notes that the lockdown resulted in a reconnection between British consumers and agriculture, which is still evident now.
The beef price at the start of 2021 was nine per cent higher than the same time a year ago and it is at its highest level for January since 2014, according to Quality Meat Scotland.
Impacts on breeding sheep
Whilst welcoming the deal, like many in the industry, the National Sheep Association has expressed mixed views on its impacts for the sector. A no-deal Brexit was predicted to be particularly damaging for the sheep industry, with 35-40 per cent of UK sheep meat production being exported, 95 per cent of which was sold into the EU.
However, breeding sheep will be hit hard, NSA chief executive Phil Stocker points out. Northern Ireland has adopted EU SPS (Sanitary and Phytosanitary) controls, meaning sheep going to NI from GB will need to be Scrapie free as well as MV free. Pedigree breeders in NI that would traditionally bring stock to Society sales on the mainland will be unable to take the animals home if they don't sell – unless they can accommodate a seven-month period before they can return.
Grain exports
When it comes to grain exports, the view appears rather more positive. Openfield's head of compliance, shipping and research, Cecilia Pryce, says little has changed. Exporting and importing bulk cereals for consumption with the EU27, supplying an EORI/REX number and a Statement on Origin, is working well, she says.
There are, however, potential issues with exporting processed products that have been blended with other products, she adds. For example, if French wheat was imported and mixed with English wheat to make a product that is then exported. 
NFU president Minette Batters recently called for an end to 'hypocrisy' on grain standards at the AICC's first virtual annual technical event last week, with significant tonnage being imported each year that has been produced to lower standards. In the case of milling wheat, it can be made into bread loaves wrapped in packaging that is emblazoned with a Union Jack flag. Ms Batters believes a reformed Red Tractor scheme is the answer to deliver the brand recognition growers deserve.
Clarification needed
AHDB's senior strategic insight manager Sarah Baker noted the additional physical checks, advance notification of loads, export health certificates, labelling requirements and extra time spent crossing borders, which are costly in agricultural supply chains that offer little room for slippage and tightly-squeezed margins.
New rules of origin will have huge implications for the agri-food industry, stipulating that a product imported to the UK from the EU must undergo more than 'insufficient processing' in order to be exempt from tariffs if re-exported to the EU.
If, for example, Mozzarella cheese was imported to the UK from the EU, machine grated and sent back, that counts as 'sufficient processing'. But if a product was imported into a UK distribution centre, repackaged and sent across the UK, Northern Ireland and Republic of Ireland – as is very often the case – that product entering ROI would be subject to full EU tariffs as repackaging is considered insufficient transformation.
Such issues will need clarification as time goes on, Sarah says. For now, it appears from anecdotal evidence that the EU is imposing a light touch on the cross-channel trade flows. Some loads have been sent back from the EU but this has as much to do with drivers not having the necessary negative Covid-19 tests, she explains.
Labour concerns
With increased bureaucracy and the free movement of labour having ended on 31st December 2020, the food and farming sectors could be facing a serious challenge in sourcing labour over the coming months.
In a normal year, around 95 per cent of the 60-70,000 seasonal workers across agriculture and horticulture would be filled by EU nationals. Last year, Covid-19 restrictions meant many were unable or unwilling to make the journey, prompting initiatives such as Pick for Britain to encourage British workers to fill the void.
According to the AHDB, 71-86 per cent of horticulture businesses were able to source the labour they needed for the summer, but anecdotally, turnover rates are said to have been high. In order to prepare for the challenge, businesses are advised to ensure they understand the new rules – to recruit through the skilled worker route you will need to apply to be a licensed sponsor, which takes around eight weeks.
Additionally, AHDB offers advice on sourcing domestic workers, as well as how to hold onto your existing staff. Investing in technology may also help to improve labour efficiency.
Overall, it appears that the trade deal is good news for agriculture, but it was always inevitable that implementing a deal in such a short time would come with teething difficulties – and there will always be a degree of trade friction that businesses will be required to work around. If AHDB modelling is correct, the added costs of exporting are likely to result in only a small impact on market prices – and as with all situations, Brexit will present opportunities as well as challenges. Trade volume appears to be reduced at the moment as traders are waiting, where possible, to see how the new arrangements will affect them. As time moves on, the full impacts will be seen and the industry will no doubt be looking to the government to streamline current processes.