Brexit: Navigating new rules for the Ag industry
In December 2020, the UK agreed a deal with the EU and new rules now apply for doing business with Europe. William Judge, senior manager, sales – Massey Ferguson, UK, Ireland & Middle East and a member of the Brexit management team within AGCO, discusses the changes affecting the agricultural industry, how AGCO has prepared for these changes, and advice for farmers who still need to take action.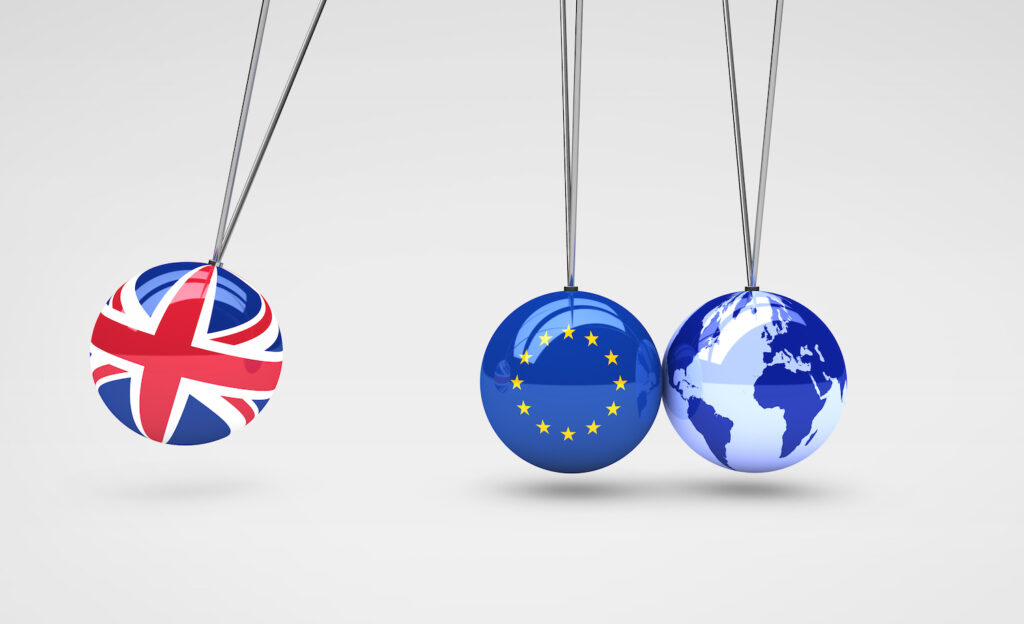 As a designer, manufacturer and distributor of agricultural equipment and replacement parts, making sure our products at AGCO continue to get to our customers as and when they need them is our top priority. And, with a large non-production footprint in the UK with circa 500 staff covering everything from sales and aftersales in the UK and Ireland, through to finance, legal and IT, we knew we had to be ready for the new rules from January 2021.
We put measures in place across all aspects of the business, be it equipment supply, shipments, parts availability, or developing new logistical processes to ensure our customers continue to get 24/7 support.
Transition preparations have gone well considering the many facets of a company of our size, with communication and early planning key to a successful execution. We saw this as a challenge and, while there were stumbling blocks, the logistics were fairly straightforward, and AGCO found workarounds to keep products and customer support flowing.
I think many farmers are happy to see the end of UK-EU negotiations and can put actions to their plans; yet they're still realistic about the changes that lie ahead. The new rules are here and will affect all farm businesses in some form or other, so, if you've not already done so, everybody needs to get informed and prepare for the outcomes. Check out the government resources that are in place to support your business at the gov.uk/transition website.
Here are just some of the important actions farmers can take to make sure they are prepared for the changes:
• If you import live animals, you need to register for the new Import of Products, Animals, Food and Feed System to continue importing into Great Britain.
• If you export animals and animal products to the EU, you will need to get an Export Health Certificate and you will also need to register with a new Export Health Certificates system in order to submit applications to continue trading.
• Moving plants, fruit and vegetables to and from the EU will require completing a number of checks and documentation.
• You may need to comply with new food and drink labelling requirements in order to trade with the EU. Find out more online at gov.uk.
The next few months may see challenges as everyone adapts to the new rules but, as a company and for agriculture as a whole, we remain optimistic. Farming is one of the most passionate, sustainable and hardworking sectors, and we have a chance to reflect, gather our thoughts and move on to better things if everyone works together. There will be barriers, but this is an opportunity to make big decisions for ourselves. So, get informed about the effects the new rules will have on your business. Take on expert advice and put plans in place. The agricultural industry under our new relationship with the EU will be as good as we within the agricultural industry make it.
AGCO is a global leader in the design, manufacture and distribution of agricultural solutions, delivering high-tech solutions for farmers through its equipment and related services. Its products are sold through five core brands: Challenger, Fendt, GSI, Massey Ferguson and Valtra, supported by Fuse smart farming solutions.