Cereals 2023: Soil Health
A favourite returns for Cereals 2023!  The 20m long, 1.5m deep soil hole provide a view of crop performance below ground.
The NIAB Soil Hole offers you a chance to step down and discover a unique, worm's eye perspective of soil structure and cover crop mixes.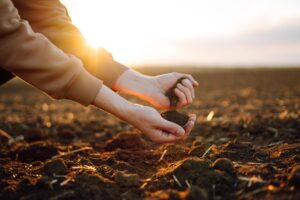 Stand in the NIAB Soil Hole and you will witness a wide range of research and information on rotations, cultivations, tillage and soil management from NIAB specialists and project partners.
Visitors are given a perfect view of the roots of various crops, providing a unique opportunity to explore the foundations of various farming system options and discover the impact of different cropping options on soil structure.
This year's surrounding plots show alternative break crops, herbal ley mixtures and a hybrid versus conventional comparison of above and below ground crop growth in winter oilseed rape, wheat and barley.
___________________________________________________________________
Below are some of the big names in Soil Health you can see at Cereals

Find HORSCH on Stand 307
HORSCH are working together for healthy soil, healthy agriculture and healthy lives. As farmers ourselves, we create award-winning technology that increases crop yields and reduces establishment costs by offering precision, performance and reliability. Through technological developments and innovation, we can improve soil health and together we can help secure the future for the next generation.
For more information, visit the HORSCH website.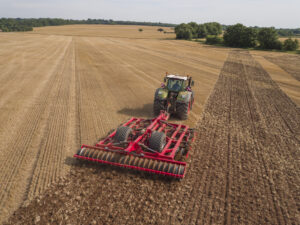 Sumo UK – Stand 830
Sumo UK is the leading British designer and manufacturer of cultivation and seeding equipment. They're proud to make market leading innovative and durable machinery, built to last by an experienced and highly skilled production team.
Their aim is to help farmers lower their input costs, improve their yields and protect the environment using their range of efficient, British-built machinery.
For more information, visit the Sumo UK website.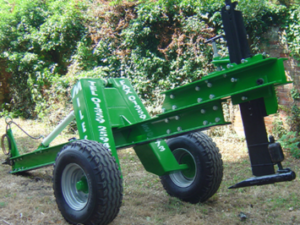 Miles Drainage (20) – Stand 512
Miles Drainage (20) Ltd will showcase its trailed single leg mole plough at Cereals 2023, in both standard and high clear beam options. Ideal for tractors with 150+ HP (track layers) or 200+ HP (wheeled), mole draining is an affordable, effective solution for clay soil drainage. Based in East Anglia, Miles Drainage offers nationwide GPS-based land drainage design and installation services for agricultural, equestrian, and sports field clients, and also manufactures, refurbishes, and supplies parts for mole ploughs.
For more information, visit the Miles Drainage (20) website.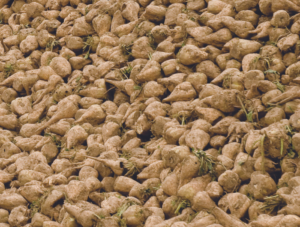 MJP Supplies – Stand 856
MJP Supplies is your one-stop-shop for all your agricultural needs. A family-run company founded by third-generation farmers they know the importance of crop nutrients to improve the quality of produce. MJP Supplies also offers a variety of sprayers and pressure washers to make your agricultural work easier and more efficient.
Visitors to Cereals will be able to learn about the benefits of seaweed-derived biostimulants as the UK distributor of Algifol makes its debut at the event.
For more information, visit the MJP Supplies website.