Cheffins to auction an exceptional collection of classic & vintage machinery
The latest Cheffins auction offers a single farming family's collection of classic and vintage tractors, including a rare Massey Harris 21 combine and a McCormick-Deering WD40 along with other rare lots sure to excite enthusiasts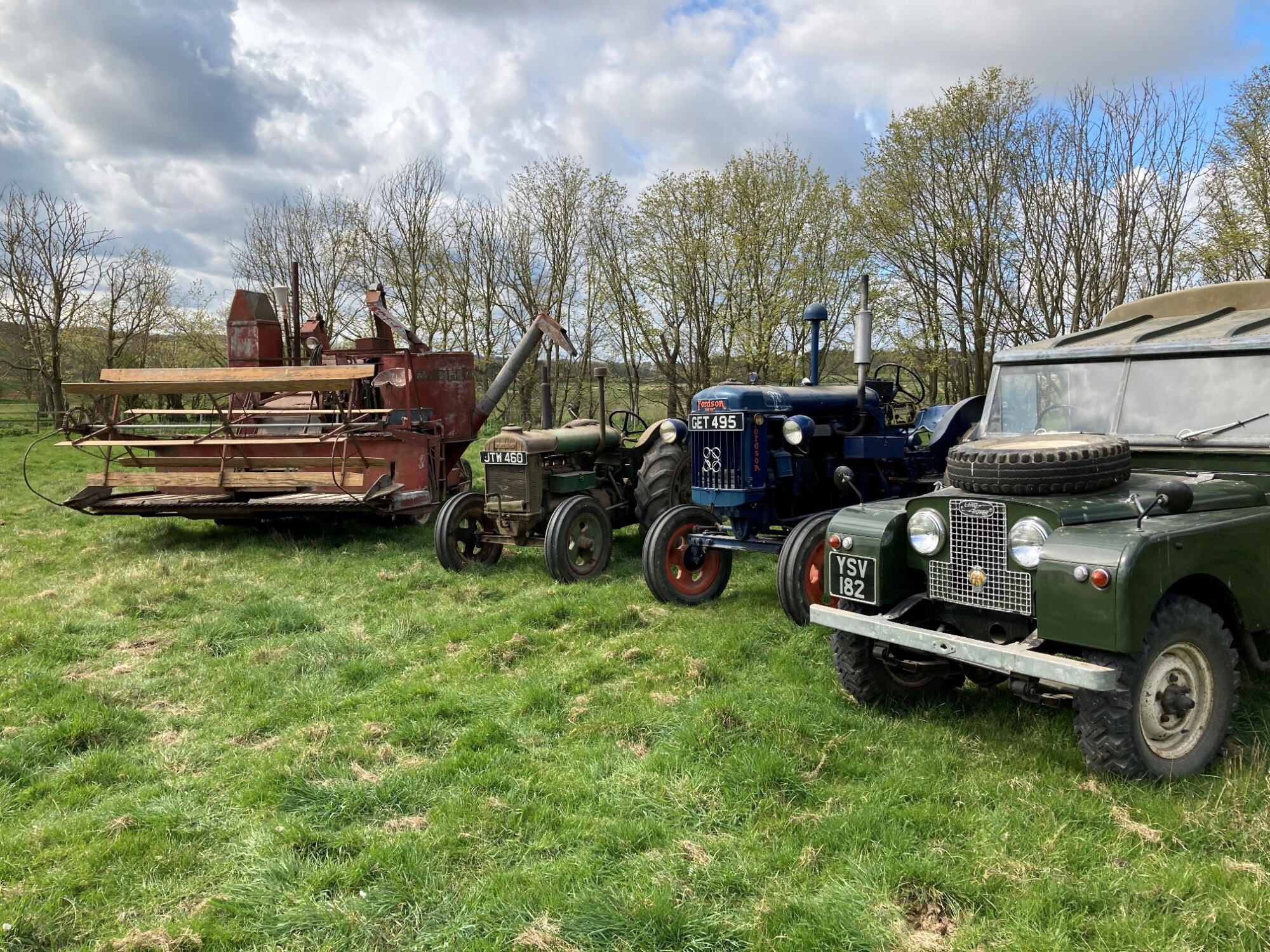 From 17th June Cheffins will be holding an auction of a particularly exemplar vintage machinery collection. 'The Wombwell Collection' is being sold at Ickleton, Cambridgeshire, and includes prized machinery from the collection of Dick Wombwell who collected, and restored, for some 40 years.
Peter Wombwell, Dick Wombwell's son, comments: "Amassed over the past 40 or so years, my father's collection is a testament to his knowledge of the history of farming, as he loved to seek out tractors and machinery from across the UK which were at the forefront of agricultural development. He was a well-known face on the vintage tractor scene, attending various rallies and ploughing matches and was a regular at the Cheffins sales.
My father lived on Rectory Farm his entire life and his collection ebbed and flowed over the years, and at its high point included over 20 pieces of vintage kit as he continued to buy items reminiscent of farming in his youth. As he slowly grew his collection from the late 1970s onwards, he scoured the UK for some of the most important examples of vintage tractors, and he loved sharing the history of these wonderful machines with his friends and family.
He was never happier than with a spanner in his hand, tinkering with a new find in his workshop or driving around the show ring at vintage and country fairs. There are a handful of vintage tractors which we will be keeping within the family as they bear a special significance to the farm, however we hope that those which are for sale through Cheffins will find fantastic homes where they will be treasured as much as they were when they were in my father's ownership."
The auction has multiple highlights with a wide selection of tractors, machinery and spares on offer. Garnering particular interest, and sure to achieve a high sale price are; a 1947 Fordson Major P6, a rare 1949 Massey-Harris combine harvester,  a 1936 McCormick-Deering WD40 tractor, a 1944 Fordson Model N and numerous other pieces of note.
Expected to sell for a particularly good price is a 1958 1997cc Land-Rover Series 1, the vehicle was personally restored by Mr Wombwell and remarkably only has 31,000 miles on the clock, despite its age.
Interested parties can register to attend the auction online, and the online catalogue  includes useful videos of many of the sale items in action. The auction goes live on the Cheffins website on Thursday 17th June, with a viewing day Friday 18th June and closes on Tuesday 22ndJune.