Cyber security advice for farmers
The National Cyber Security Centre (NCSC) has collaborated with the National Farmers Union (NFU) to create an informative, useful guide to help farmers stay safe.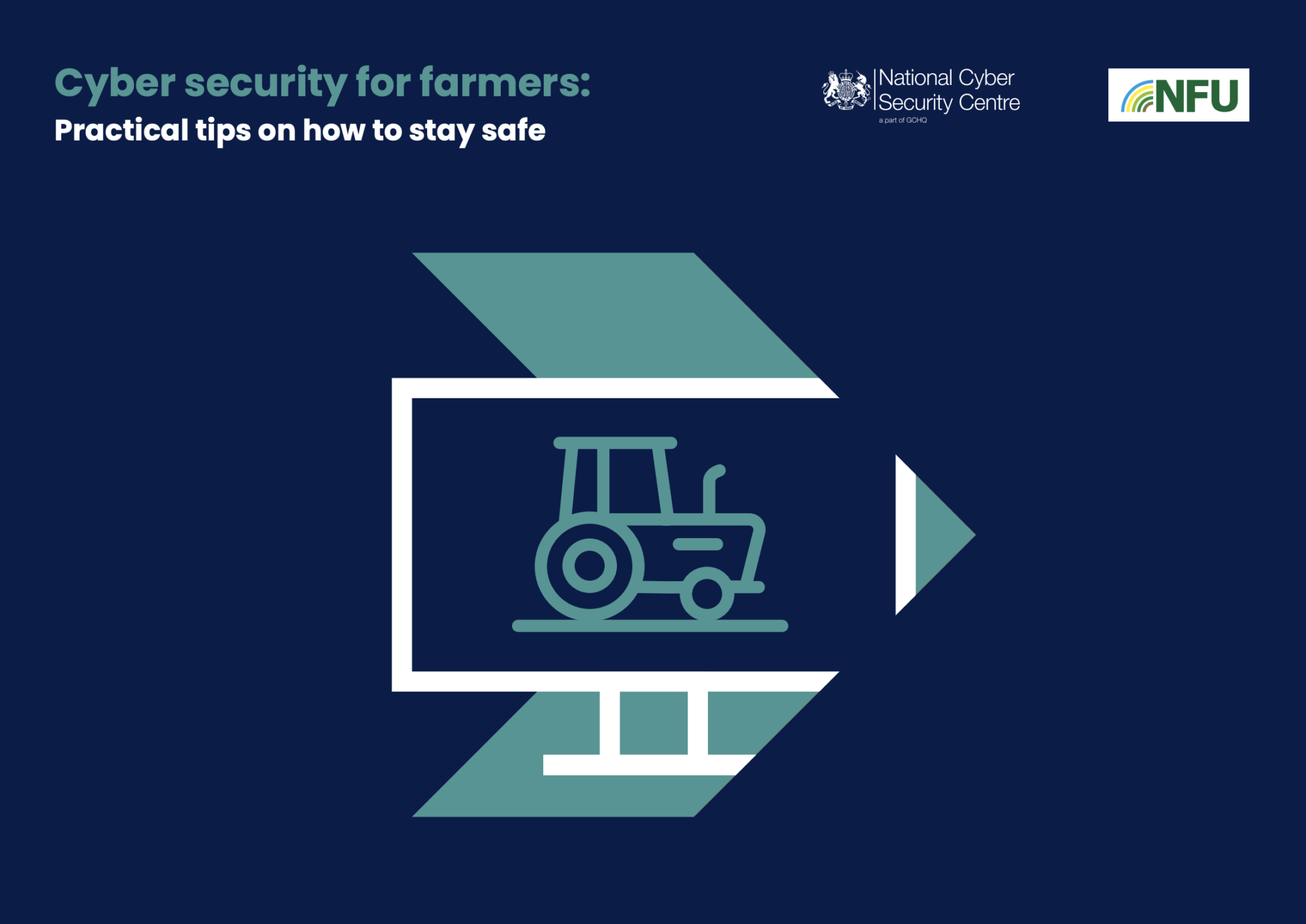 Farmers now have access to cyber security advice tailored towards the agriculture industry for the first time.
NCSC, is the UK Government's national technical authority for cyber security and they aim to make the UK the safest place to live and work online. They work very closely with key companies and organisations of all sizes and sectors of business including agriculture.
The farming and agriculture industry has seen an uplift in the use of online payment and accounting systems, social media, email, and not forgetting automated farming equipment – this means it is more important than ever for farmers to assess their cyber risks and what to do to better protect themselves and their businesses against cyber crime.
NCSC Deputy Director for Economy and Society, Sarah Lyons said:
"Technology plays a huge role in modern farming and offers many benefits that will help the industry to thrive in the 21st century.
"We are teaming up with the NFU to share best online practice to the sector, as an increased use of technology also sees an increased risk of being targeted by cyber criminals.
"Staying safe online might seem daunting, but the actionable advice in 'Cyber Security for Farmers' will help the sector to stay as safe as possible while embracing the latest technology."
The advice, which can be found in full on the NCSC's website, includes guidance on:
keeping devices up to date;
where to go for help;
protecting your farm against malware;
backing up data, and;
dealing with scam emails, text messages, and phone calls.
The guide's main goal is to better equip farmers to help protect against cyber criminals, putting farmers in a much more secure and resilient position.
Stuart Roberts, Deputy President at the NFU, said:
"Rural crime is a huge issue for farm businesses, and we rightly look to protect our farm buildings, machinery and our livestock. However, we all live and work in a digital world and we must be conscious of the threats this can bring to our businesses.
"It's incredibly important that farmers take this seriously, which is why we've teamed up with the experts in the National Cyber Security Centre to help produce this guidance. I would urge all farmers to read this advice and take the necessary steps to reinforce their cyber security and protect their farm business."
To read the full "Cyber security for farmers: Practical tips on how to stay safe" visit here.
Or the welsh version can be found here.