Does SpaceX have the answer to the UK's rural digital divide?
Ofcom has indicated that 150,000 residential premises across the UK currently fall below an acceptable level of internet coverage. Elon Musk's extensive satellite network may finally offer those in rural areas fast, modern broadband.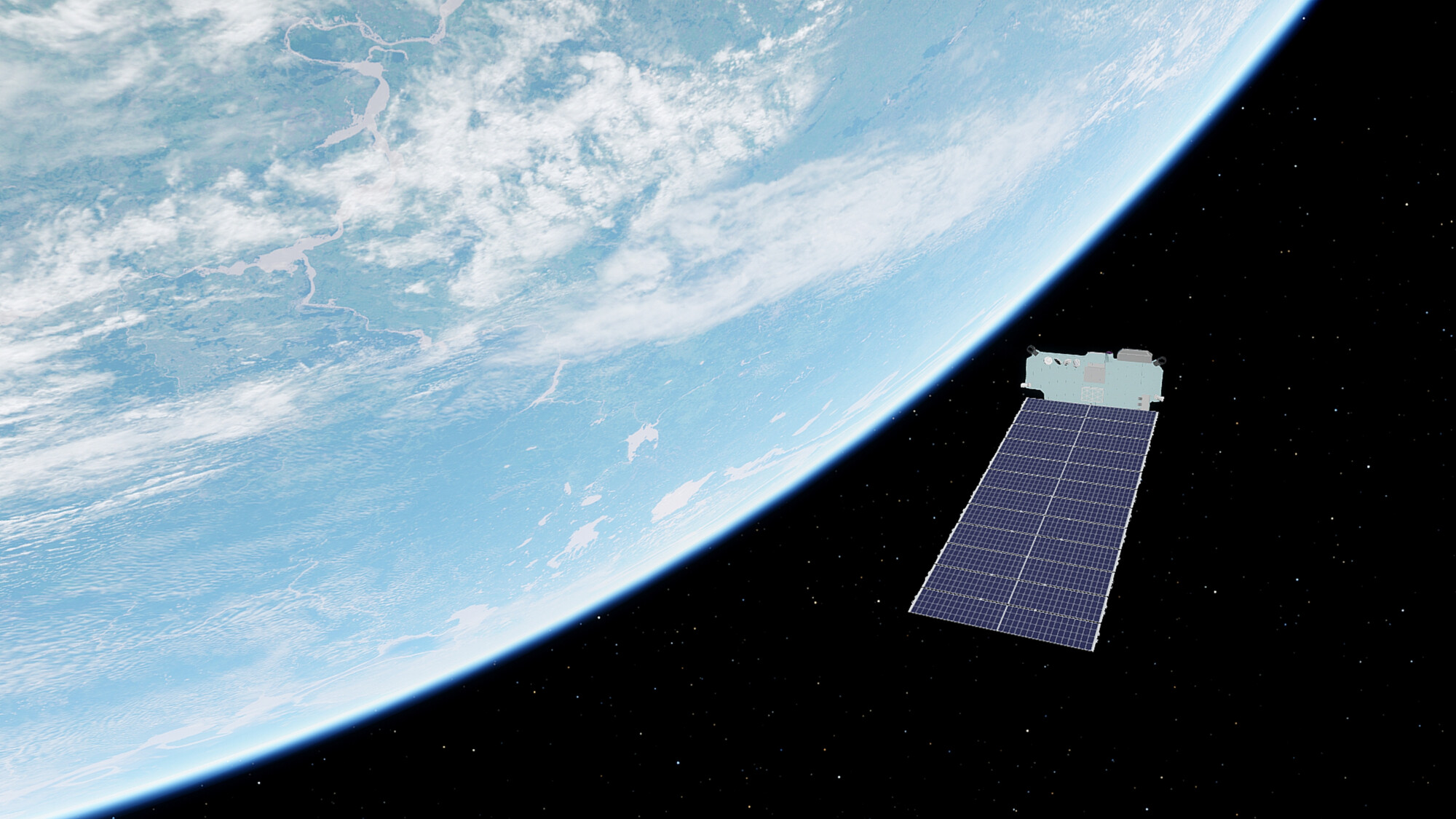 Ofcom's latest report shows that the majority of households in England and Wales that are failing to meet modern broadband levels are in rural areas. Where the lower population density makes internet infrastructure more expensive to build, those in the countryside are being quoted extortionate sums to set up what is now a basic part of modern life. But a series of satellites being launched by SpaceX may hold the answer to the UK's rural digital divide.
A decent level of broadband is currently considered to be a download speed of 10 Mbit/s and an upload speed of 1 Mbit/s – yet thousands of homes are falling below this.
The issue of digital poverty became particularly stark during the 2020 lockdown, as workers and school children were expected to be able to work from home on internet fast enough to run both Zoom and external programs. This expectation over looked the thousands who simply couldn't access decent internet.
In March 2018 the government did take steps to try and address the problems with connectivity in rural areas. Launching legislation for a broadband Universal Service Obligation (USO). In theory this legislation confirms the right of everyone in the UK to a decent internet connection.
BT were selected to implement the USO offerings. Under the scheme anyone in the UK can request a USO connection from BT if they are not currently receiving the decent level of internet speed. If the cost of setting up this internet connection is under £3,400 BT must set this up for the customer. If the cost of connection exceeds this the customer requesting the connection must pay the extra costs, this should in theory be for the most remote properties.
The problem with the scheme is that it is BT who assess the costs for setting up connections. Ofcom are in the final stages of an investigation to determine whether the communications company has been complying with regulatory standards whilst processing these costs. The feeling is that quotes for connection have been far higher than necessary.
3 years after the governments intervention, connectivity still remains an issue for thousands. Beyond personal annoyance it hinders the growth and development of rural businesses, stifling the economy.
In 2021 a survey, run by the National Federation of Women's Institutes-Wales, CLA, Farmers' Union of Wales, NFU Cymru and Wales YFC, showed that over 50% of respondents from a rural area felt that the internet they had access to was not fast and reliable.
Less than 50% of those who lived in rural areas stated they had standard broadband and only 36% had superfast broadband, with 66% stating that they or their household had been impacted by poor broadband. In comparison, 18% of their urban counterparts said they had access to standard broadband and 67% had superfast broadband.
Various attempts have been made to offer alternative internet services in the past. A few companies have launched satellite options which could service even the most remote areas with out expensive cabling. Unfortunately, these offerings have always been plagued by unreliability and poor service. Now, a large-scale satellite network looks like it may be in sight.
Starlink, the latest offering from Elon Musk's SpaceX has a global mission for complete internet coverage. In November 2020 Ofcom licensed the Starlink network allowing homes in the UK to start connecting to the system. SpaceX already have nearly 2,000 satellites orbiting the globe, working to beam high speed connections to those enrolled in their testing phase. With SpaceX launching more satellites on a regular basis, the project might get less attention than Musk's grand plans for interplanetary travel, but might have a far greater impact on our lives.
At present the service has a relatively high cost at £89 per month and £439 for an initial set up. However, in remote areas many have been quoted thousands of pounds for a traditional broadband installation, meaning Starlink can still be significantly cheaper, even during its experimental phase.
The system requires use of a plug in satellite dish alongside the usual internet router. The dish has been designed to be as simple as possible, needing to just be plugged in and pointed to the sky – after that, things should run without intervention.
Unlike the previous attempts at a satellite broadband network, the Starlink system will function in low orbit, circling at around 340 miles from the earth's surface. Which is a huge difference from previous services who have orbited around 22,000 miles away.
The close proximity should allow for better broadband quality and the number of satellites should also help keep the system reliable. A key factor for businesses who need to know that their internet will be running day and night.
As it is still in Beta testing, it is too early to tell if Starlink will be the solid answer to the nation's rural connectivity problems, but so far, feedback from those in the UK trial seems to be positive. With someone as determined as Elon Musk behind the project it should at least give hope to those struggling to stay connected. In rural locations more reliable internet will help farmers utilise high-tech precision farming systems and equipment, as well as grow an online presence for diversification projects.