Grain drying, handling and storage solutions for all budgets
A closer look at Perry of Oakley Ltd's product range, which promises to fit all capacities and budgets.
Two drier models available in the Perry of Oakley range include the entry level 'Mistral' and the top specification 'Savannah' series. The two drier ranges provide driers to fit requirements and budgets from farms to commercial grain stores.
Both driers have Perry's own advanced touchscreen PLC panel, which can be linked to any smartphone for full control of the drier from any location. This technology is designed and programmed in-house, also allowing Perry engineers (UK-based) remote access for diagnostics and adjustments. The auto-control uses both the exhaust air temperature and hot grain temperature to give advanced control of the drier, to maintain a consistent moisture content of the discharged grain.
To promote consistent movement of grain down the grain column, even in very wet conditions, all Savannah Series Driers are fitted with pneumatically controlled shutter discharge, which ensures precise and even movement across the whole bed. The Mistral range of driers are fitted with Perry's proven roller discharge as standard (shutter discharge is optional).
The company also provides fire detection systems that can be retro-fitted to any make of drier, giving you vital early warning of fire and helping you to reduce the damage to the drier and surrounding plant. The system can be standalone or integrated into your control panel.
In the handling range, Perry manufactures and supplies a full range of handling equipment including chain and flight conveyors, aspirator pre-cleaners, belt and bucket elevators, belt conveyors, U-trough and tubular screw conveyors, which come in three different performance levels: industrial (150-1,000tph), light industrial (60-150tph) and agricultural (8-60tph).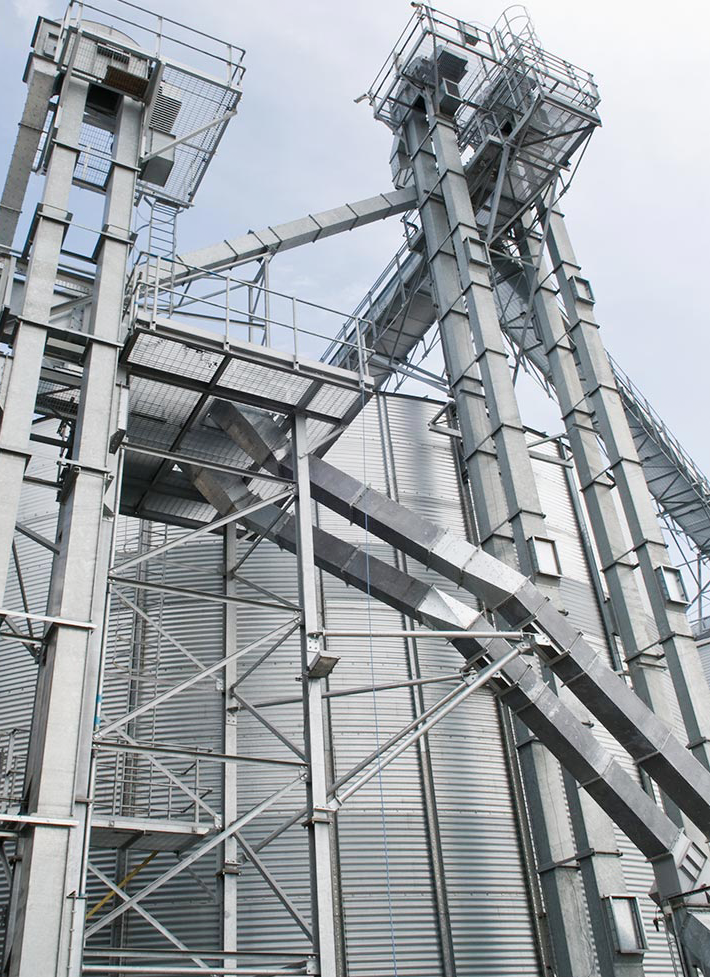 Perry of Oakley is known for designing and manufacturing equipment that lasts for decades, so the company says it's not unusual for it to receive phone calls about machinery manufactured back in the 1960s. Perry's 70-year heritage means it has documentation on all the machines supplied, so when one breaks down, the team knows exactly what is needed to repair it.
The agricultural range is supplied with an industry-first 10-year performance guarantee against perforations in the trough base, recognising Perry's confidence in machine longevity.
In 2019, Perry added silos to its product range. This extensive range includes flat bottom and hopper bottom silos from 3-32m; storage capacities from 27-26,000m³ and all of the silos within the range come with Z600 galvanising and S450 steel construction. A wide corrugation profile of 106mm pitch for only 13mm profile depth is standard, helping to reduce product hang-up and ensuring a cleaner bin. The silos are manufactured on state of the art equipment and can be specified to meet either ANSI or Eurocode standards.
Alongside the extensive product range, Perry also holds over £1,000,000 worth of stock, a valuable asset during harvest. This includes over 45,000ft of chain which gives Perry customers the benefit of a swift response to breakdowns and spares requests.
The company regularly handles jobs as small as a single conveyor, up to full greenfield plants by working with an extensive range of dealers throughout the UK.
The Perry sales and technical support team has a combined 450 years of industry knowledge and has won several awards for being one of the top companies in the country – one being from SHAPA. In this new period where parts and machinery entering the UK from Europe are less certain and more costly, Perry believes there is no better time to choose the UK's most experienced manufacturer for your handling, drying and storage equipment.
Contact Perry today for all your handling, storage and drier requirements on +44 (0)1404 890 300 or email sales@perryofoakley.co.uk, and receive a free, no obligation quotation.