Autumn Farming Conference 2023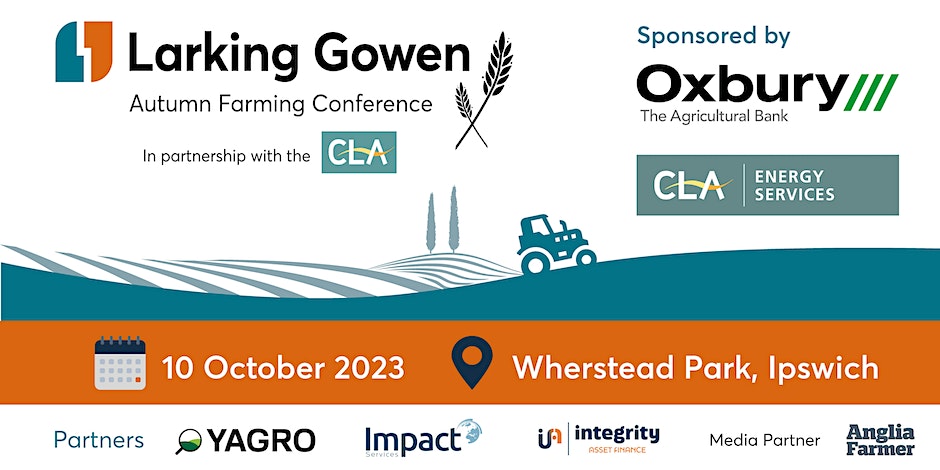 Date for your diary! Attend the Autumn Farming Conference, from Larking Gowen in partnership with the CLA, on 10th October 2023 at Wherstead Park, Ipswich.
Following a successful inaugural year, this is the opportunity to immerse yourself in a full day of insightful sessions led by industry experts, who will shed light on key agricultural topics and provide practical advice.
The conference will specifically focus on addressing the issues of environment, sustainability and water resources within the farming sector.
Cath Crowther, CLA East director, will once again chair the event, introducing our range of speakers. Confirmed speakers to date are:
Matt Ryan, head of farmer relationships at Oxbury Bank
Ian Evans, co-owner of Copdock Hall
Emily Norton, former head of rural research at Savills UK Ltd
Henry Welham, partnership manager at YAGRO
Charlie MacNicol of the Stody Estate & CLA Norfolk chair  who will be joined by other specialists to discuss water management and how to make the best of it.
This year's charity partners are YANA (You Are Not Alone) and Yellow Wellies, all profits from the event going to these much-admired organisations.
Register now to secure your spot!