Future Foods: Farming to Improve Health Conference
November 25, 2019

-

November 26, 2019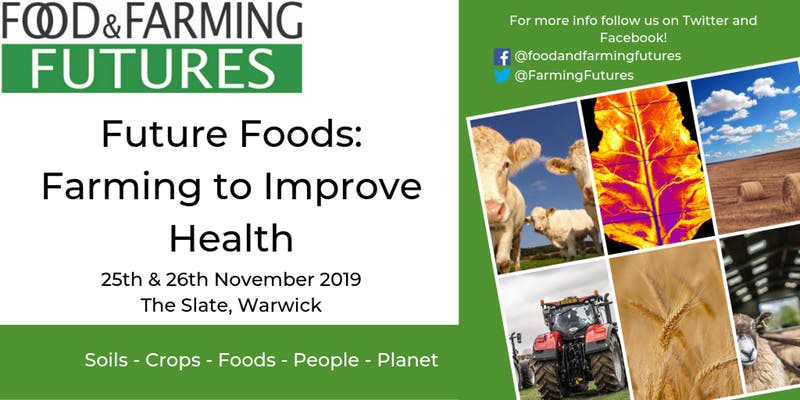 Location: The Slate, Warwick Conferences, Coventry CV4 7SH
Farmers and food companies are in the health business and need to work together to reduce the cost of high quality foods and to raise the cost of unhealthy foods. Otherwise we will continue to pay for the effects of poor diet rather than addressing the causes.
Food is one of the biggest challenges of our time. Obesity, hunger, coronary heart disease and diabetes blight our health and societal well-being – as well as the progress that has been made to deliver affordable food to more and more people.
This conference seeks to find out how agricultural science, farmers and the food industry can work together to resolve the economic and societal conflicts in food production.
Tickets vary from £75-£370