Hutchinsons & Helix Applying Soil Knowledge – Demonstration Day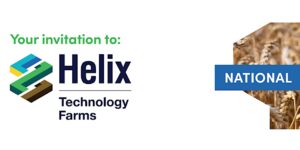 Applying Soil Knowledge
Explore agronomic management practices to improve resilience and productivity.
The event will include:
Introduction to Helix concept and the farm
"Cutting through the noise" – what does healthy soil actually mean? Ian Robertson
"Interpretation of soil" – interpreting the data to support on farm decisions – Dick Neale
"So what?" – supporting on-farm decisions and take-home messages that can make a difference – Rob Jewers
Programme:
Arrive and welcome
Helix tour (seated seminars and in-field discussions)
Optional wheat variety tour
Conclude and depart
Lunchtime meal and refreshments will be provided.