Farmers with pop-up campsites issued flood warning
The Environment Agency is urging farmers and landowners setting up temporary campsites this summer to check their flood risk.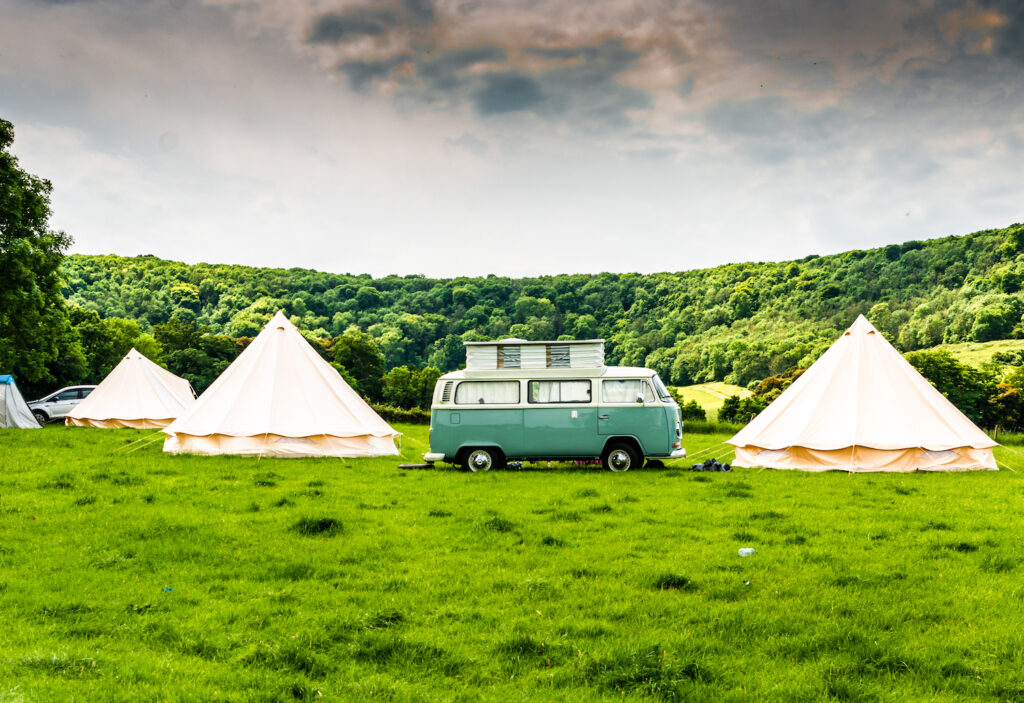 As many farmers and landowners take advantage of relaxed rules for pop-up campsites this summer, the Environment Agency is warning farmers to make a flood plan to protect visitors.
Last month, the government announced that it would continue to allow businesses in England to set up temporary campsites, without needing to apply for planning permission, for the rest of the summer.
Flooding can happen quickly and brings a significant risk to life, with campsites being particularly vulnerable. Flash flooding can happen at any time of year and in some areas, some of the most severe flooding happened during the summer months, EA says.
Last August, Storm Ellen and Storm Francis both hit during the holiday season, bringing heavy rain.
Taking steps to prepare for flooding and having a plan in place can significantly reduce risk to life and damage to the business.
The Environment Agency is recommending all campsite owners:
Ben Thornely, area flood risk manager for Lincolnshire and Northamptonshire, commented: "We urge all campsite owners to be aware of their responsibilities and to check their flood risk, owners should consider flood risk as seriously as fire risk."
Diversifying farmers and landowners in England will be able to set up a temporary campsite for up to 56 days, with applying for planning permission, for the rest of the summer. The exemption was introduced last year, but in order to help rural recovery and allow holiday makers to enjoy a staycation this year, it has been extended by the government.
For more information on how to prepare for flooding, what to do during and after a flood and how to prepare a site flood plan, visit: https://www.gov.uk/guidance/camping-and-caravan-sites-minimise-your-flood-risk