48% of UK farmers are planning to set up or expand diversification enterprises…
As farmers face unprecedented challenges, diversified activities are becoming increasingly important for ensuring farm businesses remain viable, providing an additional revenue stream for challenging times and helping farmers to maximise their business potential.
Welcome to our diversification page, which offers expert insight, market information and farm case studies to help you keep abreast of current trends and get the most out of your land and skills

– ensuring your diversifications are a success.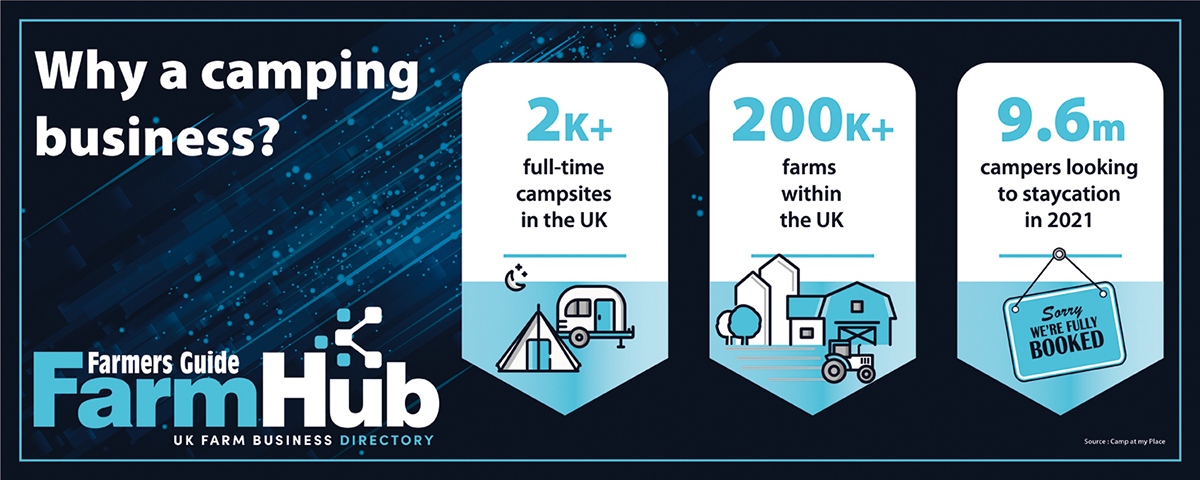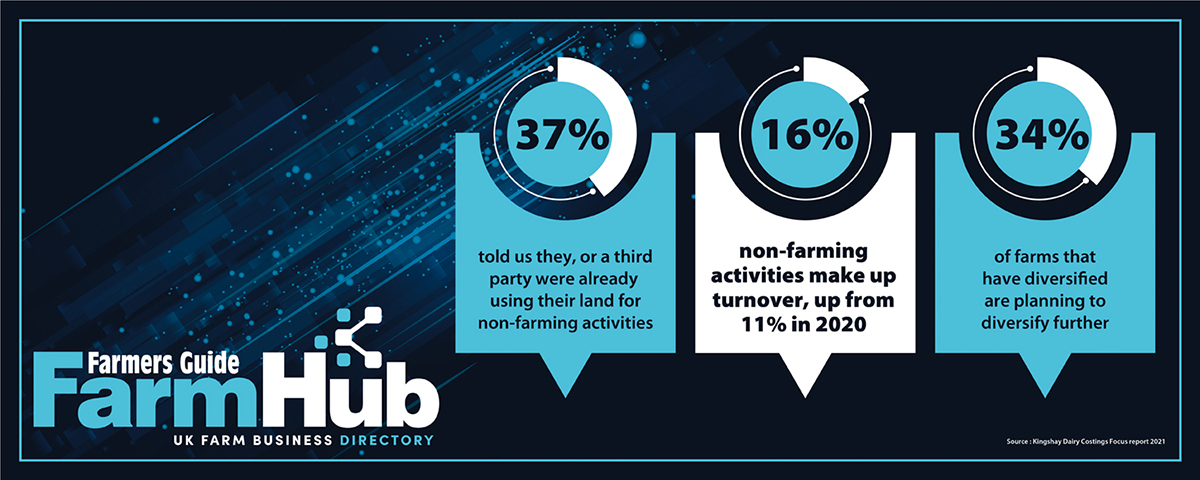 Why diversify at all?
Diversification can offer additional income streams and add variety to current business models.
As well as making better use of a farm's physical resources and characteristics; by branching out successfully, farmers can secure the long-term health and prosperity of their farm, and indeed their income. This adds stability to a business in times of uncertainty and can also optimise assets and unlock entrepreneurial skills.
Other benefits include:
spreading farmers' economic risk
exploiting profitable niche markets
creating new industries based on agriculture
aiding the domestic economy
creating community involvement
building an understanding of farmers needs
What type of diversification revenue stream is right for my farm?
Depending on your farm type, location, access, land type, remoteness, and even your local community acceptance will all play a part in your decision-making process. Agricultural diversification, although lucrative, there are many factors that farms need to consider before 'taking the plunge'. The process can be long, complex and there are limits for farmers in terms of planning permission and available cash flow or funding.
There are many routes a farmer can take which can bring in additional income. Some of the most popular include:
experience days (wine tasting, living off the land, foraging and farmhouse cooking)
glamping, camping and bed & breakfast
weddings and special occasions
breweries and distilleries
festivals and additional outdoor events
farm shops, cafes and other specialist outlets
flower farming and alternative crops (energy crops, industrial fibre crops)
speciality livestock (ostriches, alpacas, llamas, deer)
How do I even get started?
Firstly, you will need a strategy and a business plan, ask yourself these questions: 
Is it Possible?
Is it Feasible?
What will the impact be on my farm, people, community?
Is it a seasonal business?
What useable assets do I already have in place? Such as:
Fields/land, Buildings, Livestock, Natural features, Machinery, Staff, Specialist installations i.e., something different installed on-site, Inventory, Agricultural by-product, IT infrastructure, Tree produce, Garden, Location.
Once persuaded of the feasibility of your new business idea, building a comprehensive business plan is a worthwhile investment.
Detailing every aspect of how you intend to make the projected figures a reality, leave nothing to imagination or chance.
With management accounts including gross profit, balance sheet and cash flow, the business plan is a granular level process of what you expect from the new venture.
Problem identification is the beginning of a farm diversification plan.
To begin with, simply declare the internal problems being faced within the current commercial conditions.
These are the strategic drivers for diversification.
The impact that such a move to diversify will have on your current organisational set-up and staffing is an important part of planning.
Starting afresh in a new direction will require a hands-on expense of labour.
Not just merely in 'operations', but also in support activity, like administration, or cleaning.
These man-hours need to be accounted for and included in your plans.
Technological adaptation is also worth thinking about.
Will your new business venture require the investment of a specialist kit? If so, what are the permutations – will there be additional training involved or staff changes required?
Risk management plan – what are the risks associated with diversifying?
Marketing, marketing, marketing – even though you never needed to market your farm, if your diversification plan includes tourism of any kind, you will need to make yourself known.
Ask Kelly Chandler Consulting a question…
Would you like to learn more about diversifying into the wedding industry? With almost two decades of experience in the business, Kelly Chandler is on hand to answer your questions this month.