Farming industry responds to Boris Johnson's update on UK-Australia trade deal
"Real fears" over consequences of UK-Australia trade deal as Boris Johnson and Australian prime minister, Scott Morrison, reach a broad agreement.
Farming, animal welfare and veterinary groups have voiced concerns that the agreement makes no mention of animal welfare or environmental standards, with many fearing it has not been given proper parliamentary scrutiny.
The two prime ministers met at Downing Street to iron out the details following the G7 Summit in Cornwall. While details of the trade deal are thin on the ground, it is expected that the deal will be tariff-free and quota-free after 15 years, fuelling concerns that British farmers may be undermined by Australian produce with lower standards that is cheaper to produce. The Prime Minister, however, insists the deal "will benefit British farmers".
NFU president Minette Batters said: "We have been clear about our concerns over the potential impact of trade deals that completely eliminate all tariffs on imports from the biggest agricultural exporters in the world. […]
"I am concerned that today's announcement appears to have made no mention of animal welfare and environmental standards.
"While the government has previously been keen to highlight how our Free Trade Agreements will uphold our high standards of food production, there has always been a question mark over how this can be achieved while opening up our markets to food produced to different standards. We will need to know more about any provisions on animal welfare and the environment to ensure our high standards of production are not undermined by the terms of this deal."
She concluded with: "The cumulative impact of these deals could have a major impact on UK farming, and handled badly it may become impossible for some of our farm businesses to continue to compete."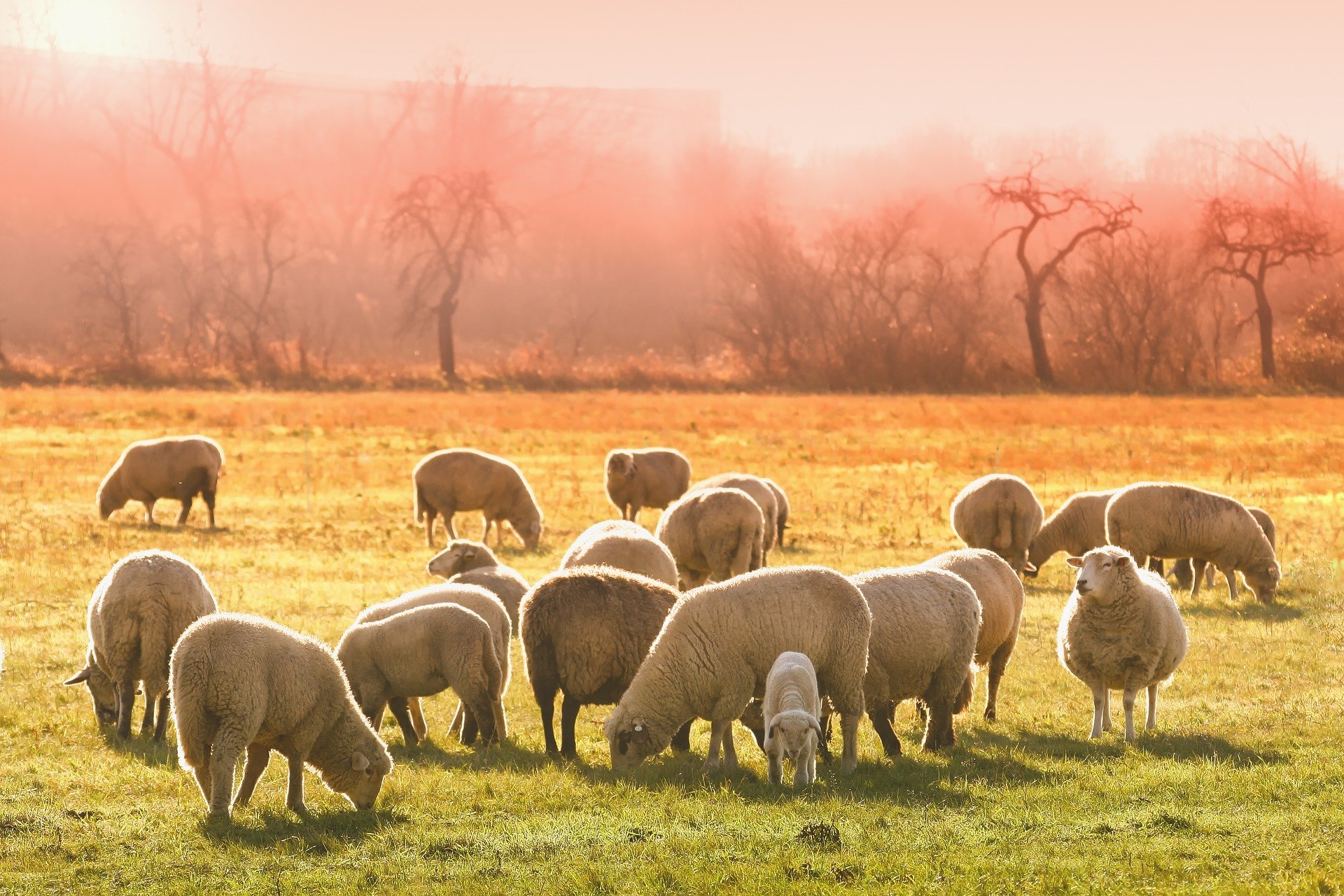 NSA chief executive, Phil Stocker said the announcement brings "real fear" of the consequences this deal could have for the UK's sheep sector. Reasons for concern include the potential for increased imports of lamb produced using farming methods that would be illegal here, as well as the precedent it sets for future trade deals.
"We are on the verge of British farming and food being changed irreversibly with Cabinet making decisions without proper Parliamentary scrutiny and without promises of a new Trade and Agriculture Commission being fulfilled.
"We have promise after promise that Government would not allow products to be imported to the UK that didn't meet our increasingly high standards, and we know the direction of travel is to combat climate change and nature recovery as well as meet higher animal welfare standards."
NSA is urging the government to share more detail and to commit to proper and early parliamentary and Trade and Agriculture Commission scrutiny surrounding the deal.
The Country, Land and Business Association's deputy president Mark Tufnell, however, said the CLA welcomes this deal in principle. Noting the importance of imports meeting domestic standards, he said with only 0.15 per cent coming onto the domestic market, the volume of Australian beef entering the UK is "minimal".
"Instead, the focus should be on government putting suitable checks and balances in place to safeguard standards and production methods," he added.
"Our farmers are subject to stringent environmental and animal health and welfare standards, so it would be totally unacceptable to allow them to be undercut by imports produced to lower standards. Farming in the UK is a business and needs to be globally competitive so these factors must be at the heart of this new deal with Australia."
Cumbrian shepherdess and author, Hannah Jackson's (@redshepherdess) message was: "As British farmers, we work tirelessly to not only farm but to care for the environment, nature and our wildlife at the same time. This comes at a price. When you get to that supermarket shelf, don't immediately look for the price. Look for the flag of origin."
She concluded: "Support British farmers, British processors and British independent retailers. Support your local economy and let's start leading by making decisions with our food that are good for us, the animals and our environment."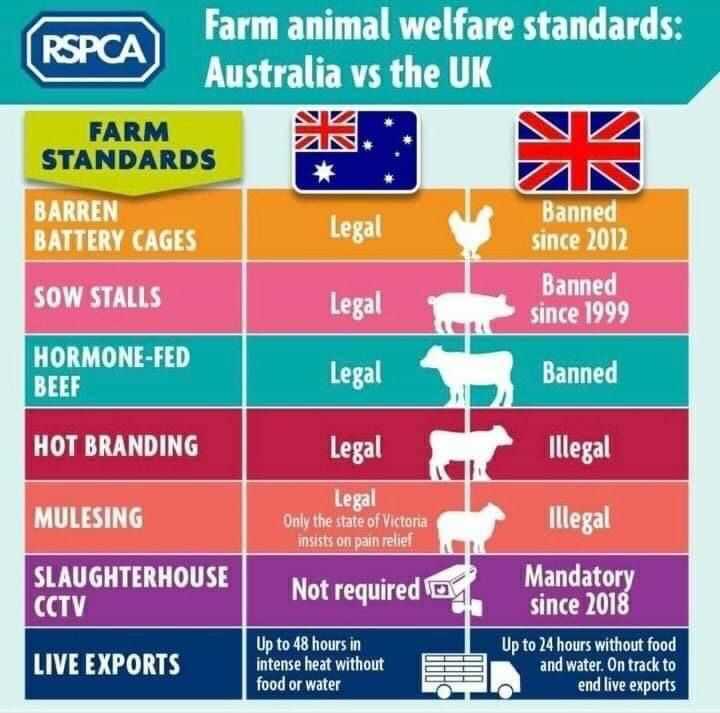 RSPCA UK, meanwhile, raised concerns over Australian animal welfare standards. RSPCA Australia's CEO, Richard Mussell said standards there "are rarely audited and, unless implemented into law, which few are, they are only voluntary".
The stark animal welfare differences between the two countries is the overarching worry, with the British Veterinary Association also urging the government to explain how it will safeguard animal welfare standards as the UK steps out onto the global trading stage.
Analysing what we know of the deal so far – which is the first genuinely new trade deal negotiated by the UK, not including those rolled over from what the UK had as part of the EU – AHDB's David Swales said:
"It is telling that long-term quotas have disappeared and details of safeguards are thin on the ground. I should acknowledge that there is talk of a 15-year transition period, to give British farmers time to adapt to increased competition. But the language feels very different, rather than being protected or safeguarded now it's all about farmers preparing for the competition that is coming."
However, he added: "Even in a free-trade scenario I wouldn't expect our market to be flooded by Australian product. This isn't to say there won't be an impact, as even a modest increase in supply will have a price effect. I'm also conscious that trade shocks tend to change trade flows almost overnight, particularly when markets close. Australia-China relations aren't particularly positive at the moment. Any policy decisions there might impact trade flows, leaving Australia actively pursuing other markets."
What happens next?
With only 'broad terms' currently agreed, further negotiations are likely to take place between now and the autumn, when full details of the deal are expected to be published. Assuming parliamentary approval, it is unlikely to come into effect until late 2022.
Mr Swales concluded: "Further trade deals feel inevitable, with the United States and New Zealand next in the pipeline. Like Australia, these countries are also big food exporters and I would like to see some big food importers (like those Asia-Pacific countries) next in line.
"Globally, demand for food is growing. Due to our strong domestic market, we're never going to be a net exporter but there will be opportunities. Exploring and developing these is a key focus for AHDB through our market access and trade development work overseas. We need to focus on UK product and its qualities, tapping into markets where quality and consistency is highly prized and justly rewarded."
What are your opinions on the UK-Australia trade deal? Send your thoughts to opinion@farmersguide.co.uk