Finished pig prices down as carcase weights reach record high
Carcase weights soar due to ongoing problems with a backlog of pigs, while prices have seen the largest week-on-week drop since 2016.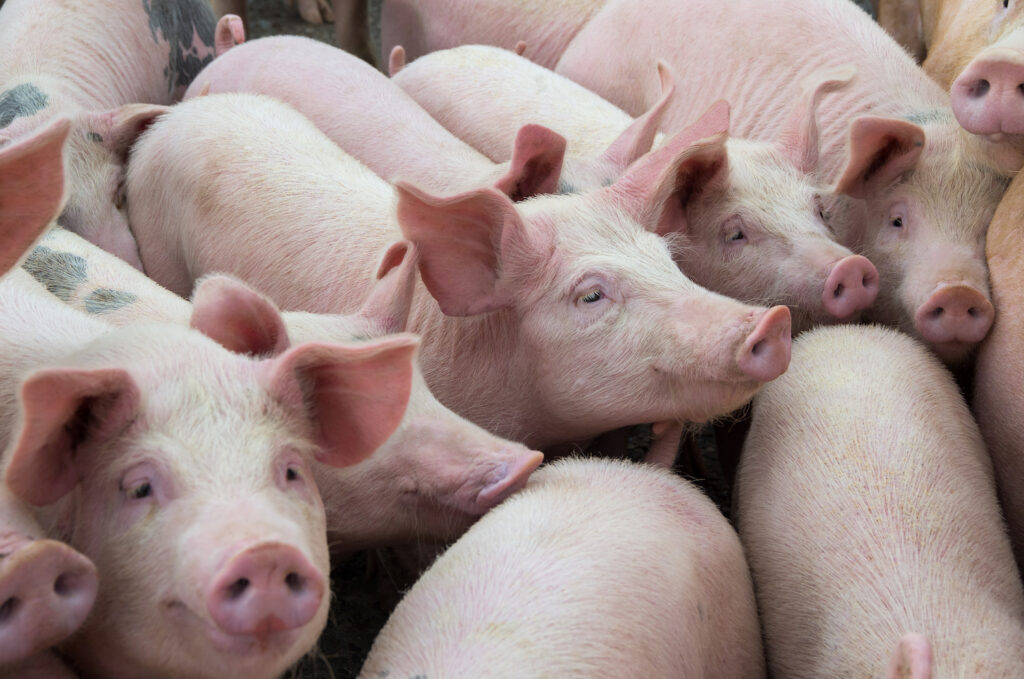 AHDB's weekly market update reveals prices were down by another 2p last week – the largest weekly drop in five years.
The EU-spec SPP averaged 144.74p/kg and is now 17.66p below the same week in the previous year, although the price does remain slightly above the five-year average.
Meanwhile carcase weights have risen to an average of over 90kg for the first time on record – reflecting continuing problems at pork plants, resulting in pigs remaining on farm for longer than usual.
The average weight of 90.42kg reflects a 560g increase on the previous week, which is almost 4kg higher than last year.
Estimated slaughter continued to pick up following the shorter kill weeks over the holiday period. Throughputs totalled 173,400 head, 38,600 head more than in the previous week – however, the slaughter pace remain around 5 per cent lower than in the same week last year.
AHDB said the samples for 7kg and 30kg weaners were not robust enough, so no prices were published for the week ending January 9th.
In his latest weekly market comment, Peter Crichton said the spot bacon trade is "virtually non-existent" and for those producers with additional pigs to be cleared, prices are unlikely to be better than 120p, though regular sellers should be closer to 130p.
"Although German producer prices have held for the last six weeks at 1.19 EUR, in Sterling terms this works out at no more than 106p/kg, which explains why foreign imports are continuing to undercut domestic prices by a country mile. At least the value of the Euro has held at similar levels on the week, trading on Friday at 89.9p," he wrote.
Cull sow deals have also "dried up to a trickle and are nowhere near their pre-Christmas value two weeks ago" due to the additional post Brexit paperwork and bureaucracy involved in exports, as well as the challenge for some of the larger EU abattoirs in meeting Covid-19 social distancing regulations, Mr Crichton added.
Rising costs of straw and feed are adding to producers problems, he said, with straw changing hands at around £100/tonne and UK feed wheat traded at £210/t for February and £166/t for September. Feed barley prices are also trading at £162/t for February and Hipro soya trading for February at £428/t.