Food security key to first National Food Strategy, govt says
The NFU says the strategy represents a 'clear milestone' as the government recognises the importance of domestic food production – but it now needs to develop into clear delivery and investment.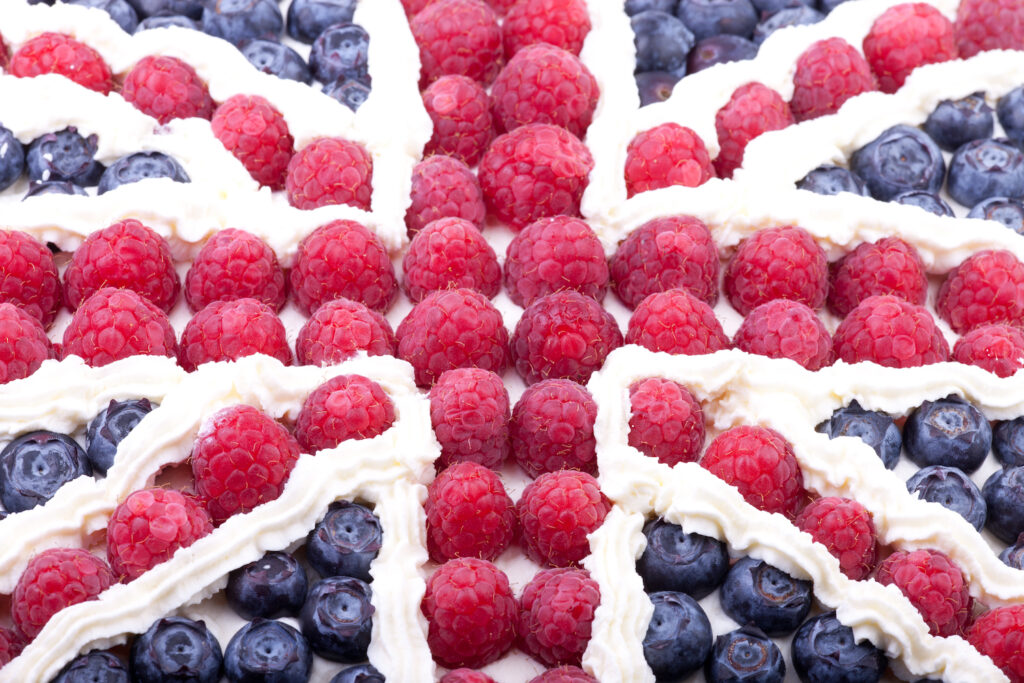 Defra has unveiled the first ever National Food Strategy, which it says will focus on food security, backing farmers to increase domestic production, spread jobs and grow the economy.
What plans were announced?
Plans outlined this week include incentives for the industry and investment in research, to support farmers in harnessing innovation to boost home-grown fruit and vegetable production, and create new job opportunities, according to Defra.
For example, the UK currently produces just 15% of the tomatoes that are supplied domestically, but new generation technology such as sustainable and efficient glasshouses could help to reduce reliance on overseas production, Defra says.
The plan highlights the importance of protecting against future economic shocks and crises by maintaining and boosting food security – in light of the war in Ukraine and the knock-on impacts on food supplies and spikes in prices.
Defra commits to broadly maintaining the current level of food that we produce domestically and boosting production in sectors where there are the biggest opportunities – such as horticulture and seafood.
Other plans include:
£270 million will be invested across farming innovation funding programmes until 2029
A new professional body for the farming and growing industry to step up professional training and develop clear career pathways
An additional 10,000 seasonal worker visas (8,000 for horticulture and 2,000 for poultry), taking the total number of seasonal worker visas available to 40,000.
Prime Minister Boris Johnson commented: "Harnessing new technologies and innovation, we will grow and eat more of our own food – unlocking jobs across the country and growing the economy, which in turn will ultimately help to reduce pressure on prices."
Environment secretary George Eustice added: "The food industry is bigger than the automotive and aerospace industries combined, offering employment opportunities, apprenticeships and investment in research and development.
"The strategy we are setting out today will increase the focus on skills in the food sector, and the roles and career pathways available. In particular, we will seek to boost our horticulture industry and ensure the expertise needed to develop the sector here in the UK."
The strategy follows an independent review of the food system by Henry Dimbleby last year. While it has had a largely positive response from the industry, Mr Dimbleby criticised the much-awaited strategy, telling the BBC: "They've now implemented more than 50% of what I recommended, but it hasn't been done with one vision across the whole system."
Industry reaction
NFU president Minette Batters said the strategy is a "clear milestone" as the government recognises the importance of domestic food production, maintaining productive capacity and growing more food in this country.
"Food production will always be core to a nation's resilience and I'm pleased the government has recognised this.
"Domestic food production and environmental delivery go hand-in-hand and we are proud that British farmers have an ambition to reach net zero by 2040, while still maintaining our current levels of food production.
"We know the public want to be eating more local, British food and farmers are ready to play their part in producing high quality and climate-friendly food, all while protecting and enhancing our environment. We now need to see this strategy develop into clear delivery and investment to capitalise on the benefits food and farming delivers for the country, such as our world-leading standards of animal welfare, environmental protection and food safety."
Meanwhile RABDF's chairman Di Wastenage welcomed the strategy but said significant investment will be needed to achieve it, beyond the funding that has already been announced.
"Whilst it may seem like a lot of money is being invested into the agri-food sectors, my worry is a lot of this money is old money, and in reality, it needs a lot of newer investment to pull it off.
"That said, this report rightly highlights the importance of food security and the value placed on British farmers. For far too long, food and our farmers have been undervalued. Now it's time consumers understand the true value of the food they consume.
NFU Scotland director of policy, Jonnie Hall said the strategy recognises that the context for a food strategy has changed in light of the tragic war in Ukraine – prompting a renewed focus on both self-sufficiency and food security, and the vital role of the primary producer in sustainable food production.
"Any strategy must address the 'here and now' of the impact on our ability to produce food from unprecedented increases in the costs of feed, fuel and fertiliser, and the major constraints imposed on the entire food and drink supply chain by a shortfall in both a permanent and seasonal workforce," he added.
However, commenting on the inclusion within the strategy an additional 10,000 seasonal worker visas NFUS crops policy manager David Michie said: "The UK government's hostile migration policy has undermined Scottish horticulture. Growers are in survival mode. Today's white paper releasing a further 8,000 visas does not give nearly enough to turn the sector around. NFU Scotland wants the Home Office to engage and actually listen to industry and make the SW visa scheme bigger and better, to truly support British fruit and vegetable production."
Country Land and Business Association (CLA) president, Mark Tufnell, said it's "encouraging" to see the strategy has a significant focus on the agricultural sector, but there are short-term issues that need to be addressed.
"New data transparency measures, the aim for 50% of public sector food spend to be from local producers or certified to higher standards, funding priorities for horticulture, regenerative farming and alternative proteins are some of the long-term examples of steps in the right direction. However, it's not clear how any of this is going to be implemented, in addition to not knowing details of the various funding required at this stage.
"There are issues which must be tackled in the short term, however. Domestic food security, fairness in the supply chain and workforce issues are key areas which need to be addressed immediately. The additional visas for the Seasonal Workers Visa Route are welcome, however it is crucial that the government drive innovation and work closely with industry to create stability in the farm-to-fork supply chain going into 2023."