Generator specialist offers a more personal service
UK generator specialist Marshall Green has been firmly established in Northern England and Scotland since 2015.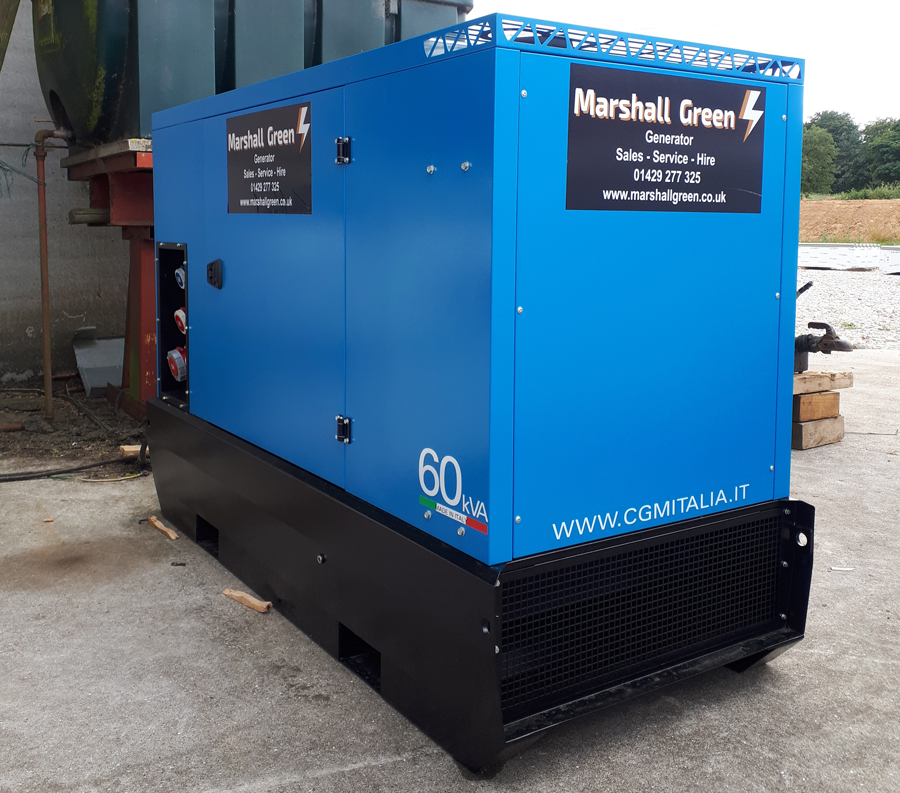 The company was founded by Frank Clarke who felt there was a need for a more welcoming, approachable business than the huge corporations dominating the generator sales and hire industry. His vision was of a personal, resourceful and rapid response company, sympathetic to particular needs.
Five years later, the rapidly growing company has two locations, Northallerton, North Yorkshire and a site currently being developed near Alnwick in the Borders.
Able to provide a cost efficient and effective solution to suit client's needs, Marshall Green says it has always had a strong and valued presence in the agricultural industry and has excelled in this area of business.
It has also built up a relationship with McArthur Agriculture in recent years, providing hire and sales units for grain drying and storage nationwide.
The company gained the sole UK distributorship for CGM Gruppi Elettrogeni, a Northern Italian manufacturer of generators. The generators are manufactured to demanding European standards, particularly regarding emissions and noise. Specifications include a choice of premium components from brands such as Cummins, Perkins, MeccAlte, Stamford and many others.
Marshall Green also has the capacity to design and manufacture bespoke generators from scratch to suit the customer's specification.