Govt criticised for "unacceptable" delay to import checks
Minister for Brexit opportunities Jacob Rees-Mogg has confirmed no further import controls on EU goods will be introduced this year.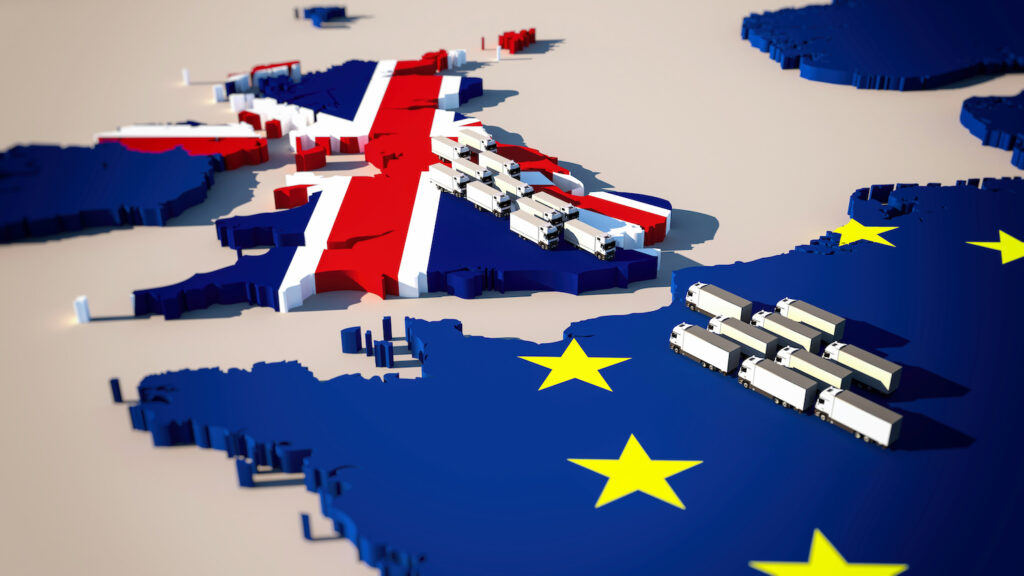 The government's decision not to implement planned controls on imported food and agricultural products has been widely criticised by farming and veterinary groups.
In a written ministerial statement yesterday (28th April), Jacob Rees-Mogg said controls set to come into force from July 2022 will not go ahead. The government will instead develop a 'new regime of import controls', publishing a Target Operating Model in autumn
with a target introduction date of the end of 2023.
Checks on EU imports should originally have come into place in January 2021 but have been delayed three times.
Criticising the move, NFU president Minette Batters said it is "a question of fairness". British producers are having to meet stringent controls to export their own products abroad, whilst being left at a competitive disadvantage to EU competitors who have access to the UK market "relatively cost and burden free".
She commented: "It is astounding that the government is taking such an unacceptable approach to critical checks for agri-food imports from the EU. These checks are absolutely crucial to the nation's biosecurity, animal health and food safety and without them we really do leave ourselves at risk."
The British Veterinary Association (BVA) said the decision "flies in the face of common sense", warning that delaying checks could have serious implications for animal health and British agriculture – opening up the threat of diseases such as African Swine Fever.
BVA senior vice president James Russell described the removal of the requirement for checks appears "deeply misguided". He added: "We urge the Government to abandon these plans and close off the threat of causing significant damage to our food and farming industries. If not, the Government must urgently set out how it will safeguard animal health and welfare in the UK in the coming months."
National Sheep Association president Phil Stocker also strongly criticised the move, warning it is paving the way for an unlevel playing field that is putting greater pressure on UK producers at an already incredibly volatile period – which could lead to a food security crisis.
"We are already seeing farmers and growers reducing their production levels in order to ease the flow of food ingredients for our processors. The UK Government actioning this delay again will cause severe long-term consequences for our primary farming sector already trying to navigate a turbulent market environment," he noted.
Controls set for introduction in July 2022, which will now not go ahead, are:
A requirement for further Sanitary and Phytosanitary (SPS) checks on EU imports currently at destination to be moved to Border Control Post (BCP).
A requirement for safety and security declarations on EU imports.
A requirement for further health certification and SPS checks for EU imports.
Prohibitions and restrictions on the import of chilled meats from the EU.
Mr Rees-Mogg wrote: 'Introducing controls in July would have replicated the controls that the EU applies to their global trade. This would have introduced complex and costly checks that would have then been altered later as our transformation programme is delivered.'
Ms Batters said we now need "urgent and cast-iron guarantees" that the government will provide the resources to implement the planned digital solution as quickly as possible, and to ensure it is robust. "Waiting until 2023, or beyond, would simply be too late," she added.
The NFU is seeking urgent discussions with the government about the decision and to ensure ministers fully understand the competitive disadvantage they are putting British farming under.