Govt urged to fix "broken" supply chain as farming leaders reflect on new year
A number of farming organisations have called on the government to support British farmers in 2022 after a year of extraordinary challenges.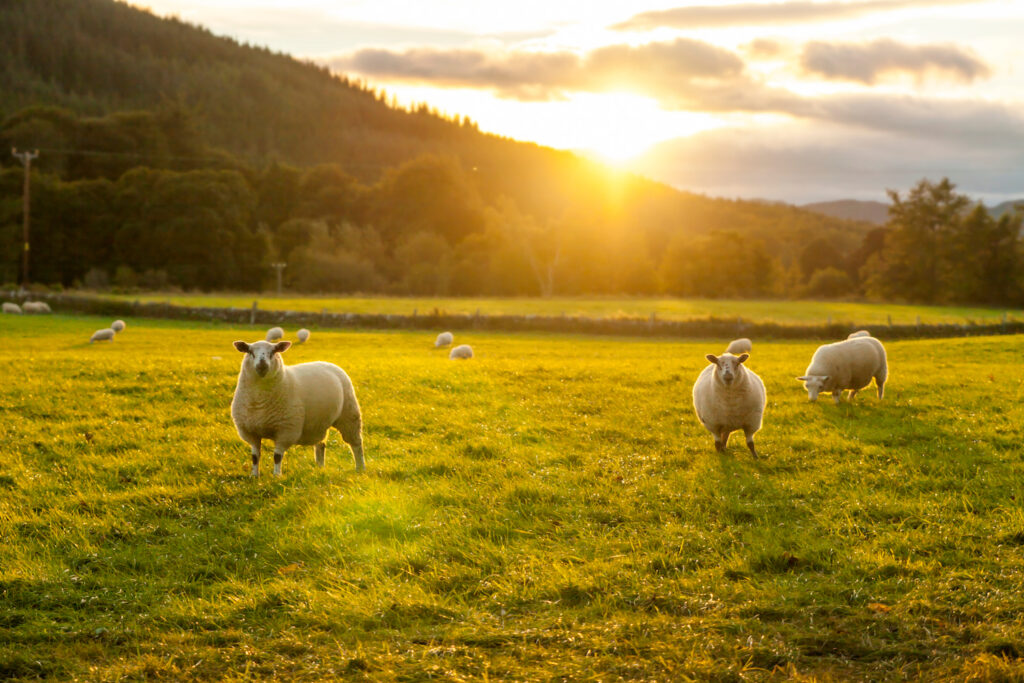 In her new year statement, NFU president Minette Batters said 2022 could lay the foundations for a thriving food and farming sector, but warned we will be at a continued competitive disadvantage if we see more trade deals like the one with Australia.
The deal, signed at the end of last year, has been criticised by farming leaders for offering 'little to no benefit' to British farmers.
"If ministers create an agriculture policy which has a resilient food supply chain at its heart, we have the potential to not only be the number one supplier of choice for UK households, but a firm favourite for markets around the world too," she said.
"If British farming is to succeed, we need both our domestic agriculture policy and our trade policy to support our shared objectives of feeding the nation and exporting great British food overseas."
She noted the extraordinary challenges the industry faced in 2021, from a growing labour crisis, to soaring input costs, alongside the ongoing pandemic.
The extension of the Seasonal Worker visa route, will provide some certainty for growers of edible and ornamental crops – but crippling labour shortages and structural issues throughout the supply chain remain.
"Perfect storm for pig sector"
National Pig Association chairman Rob Mutimer said moving into 2022, we must fix the "broken" supply chain so all parts are sharing the burden.
"Producers want fairness in their dealings with processors and, while we appreciate the efforts of those retailers who have been backing British pork, we need to see all retailers prioritising our fantastic British product over cheap imports," he explained.
"As we seek recovery and a brighter future for our sector, we will also need the full backing of the Government in ensuring any support it delivers achieves its aim of reducing the backlog, rather than simply benefiting processors. We welcome indications the Government is planning to look further into the pork supply chain, which does need to be held to account."
2021 was a "perfect storm" for the pig sector. The loss of Chinese exports plus illness and staff shortages reducing the throughput of the processing sector has "really hurt" the sector, Mr Mutimer said. This was compounded by Brexit with increased production costs and a drop in the pig price.
There is still a serious backlog of pigs on farms, leading to a dire financial situation. However, he said there are "chinks of light for recovery", beginning with the arrival of some desperately needed butchers, though how many will be available is not yet known, he said. It is also hoped we will see renewed access to the Chinese pork market, which was seeing strong price growth in the third quarter of 2021. There have also been strong sales of retail pig meat.
Prioritising sheep farmers and shepherds
Meanwhile, National Sheep Association chief executive Phil Stocker said 2022 is set to offer some real opportunities for sheep farmers, but some equally impactful threats too.
Exploring the association's priorities for the coming year, he said it's time to focus on sheep farmers and shepherds themselves.
"If the industry is performing well then it gives a great foundation for the happiness and wellbeing of the people involved. People are the lifeblood, not just of our sheep industry but also of our rural and livestock farming communities."
Mr Stocker wants to see more people involved in sheep farming at the end of this year, not less. "I have no interest in our industry ending up with half as many sheep farmers keeping the same size national flock and I want to see our industry continuing to provide an accessible first step on the farming ladder for young people and new entrants.
"Our market structures and policies need to recognise the value of a very 'human' sector of farming with a high level of independence. To lose our social capital would be a massive own goal".
Concluding, Ms Batters urged the government not to allow British farmers to be priced out by cheap imports.
"We cannot ignore the challenges of this year or we will miss the opportunities of the next one. The government needs to continue to take action to prevent a situation where British food is replaced by food imports – imports which could fall way below our own highly valued standards of animal welfare and environmental protection."