Harvest 2021 on-farm update
D.G Hopper Agricultural Contractors spoke to Farmers Guide, to let us know how harvest is progressing for them so far.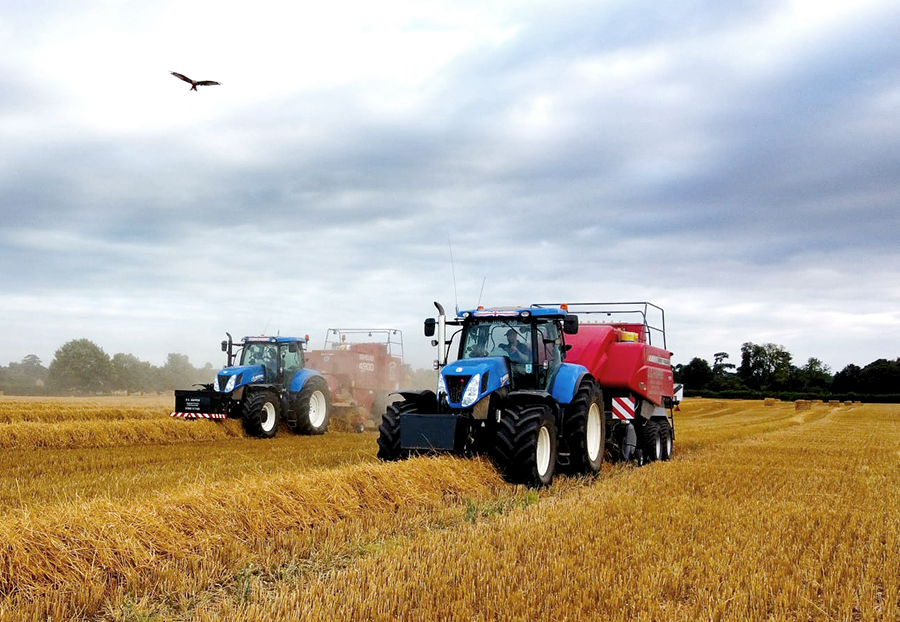 According to David and Tony Hopper and their team: "We are based just outside of Banbury in North Oxfordshire, and have farmed here since it was bought by our grandparents almost 100 years ago. The contracting side of the business was established in 1978, with the introduction of large square baling some 10 years later. We are now baling approximately 5,500 acres of straw and hay. We bale in 120×70 quadrants, 120×30 Hesstons, 120×90 187s and a small amount of conventional-sized.
"As we write this on a wet late-August weekend, we've baled approximately 70% of our contracted straw this year. We've had a slightly later start to harvest due to the typical Great British weather; furthermore, the demand for baling coming in all at once has meant long working hours in a bid to keep our customers happy by ensuring their bales are of the best possible quality.
"In this area, we have Grade 1 and 2 type soil – on stonier ground, the crop tends to ripen a bit quicker, but it doesn't create much of an impact on the straw condition.
"This year has seen the provision of a reasonable crop yield which, when compared to the past couple of years, has been a welcome improvement. We've also found that moisture content has remained consistent (between 12–15%). Although, we have had to leave the straw in the row for a few more days than we normally would – there's been very little 'combine chasing' this year! Despite it having been overcast and subsequently slower drying, it has been good baling weather as the machines have remained cool, and straw has been of good length whilst retaining its structure – as opposed to it being brittle like in previous, hotter years.
"At the beginning of the season, straw prices were strong but these have now levelled out.
We have managed to fit in some other work on wetter days. We recently put a new track in for another local farmer which involved using our 360 digger – we are very lucky to have a hard-working and multi-skilled team who are enthusiastic and quick to adjust to the beautiful unpredictability of farming.
"We wish everyone a happy, safe and prosperous harvest."
Follow D.G Hopper Agricultural Contractors on Instagram or Facebook.
We'd love to hear how this year's harvest has been for you. Please feel free to email editor@farmersguide.co.uk with your harvest progress updates and pictures.