Impressive performance throughout UK and Ireland
One of the UKs leading fertiliser spreader manufactures shares their insight on the popular models currently offering precision and efficiency.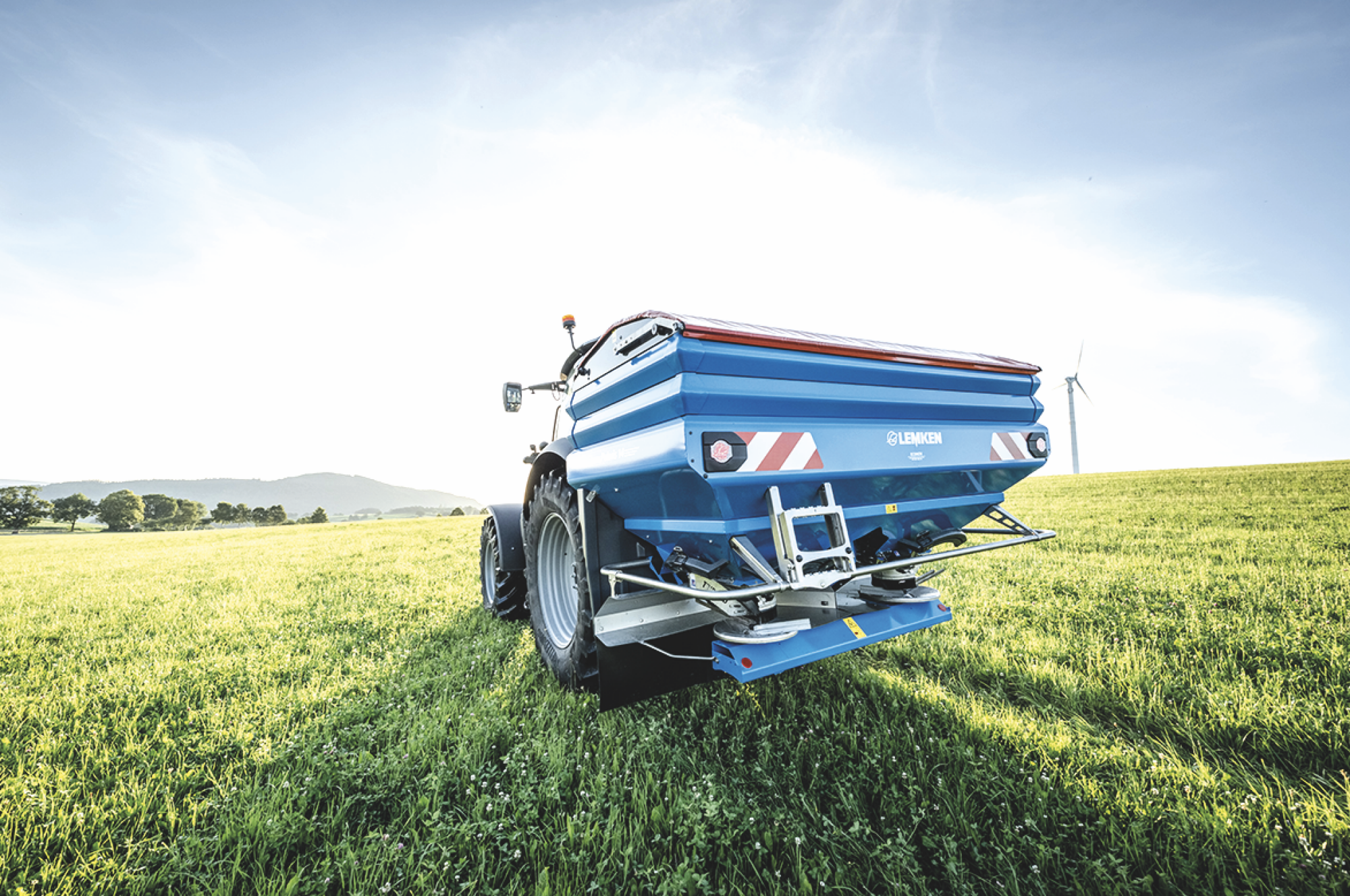 The product range of fertiliser spreaders from Lemken has been performing well in the UK and Ireland, the company says. The Spica, Tauri and Polaris ranges come with tank volumes from 900–4,000-litres and a broad range of control options, from a basic version through to 100 per cent Isobus. The new fertiliser spreaders meet the most stringent requirements regarding precision of application and efficiency.
Comfortable setting options guarantee that fertiliser is applied precisely and economically, comments Lemken UK general manager, Paul Creasy. The Lemken fertiliser spreaders are therefore considered to be high-quality products which optimally compliment the company's existing product portfolio in tillage, sowing and crop care.
The entry-level model Spica, with tank volumes from 900–2,100 litres and working widths of up to 24m, is ideal for smaller growers.
The mid-range Tauri offers a large loading volume of up to 3,000-litres and delivers higher fertilising efficacy through large working widths of up to 36m. Equipment such as the weighing system, width section control and Isobus preparation make the Tauri 12 not only highly precise but also very comfortable to operate.
The range-topping Polaris machines offer working widths of up to 50m and tank volumes of up to 4,000-litres as well as sophisticated technology such as the Epsilon spreader vane system or the GPS-supported Econov section control system.