B&B Tractors
Service Manager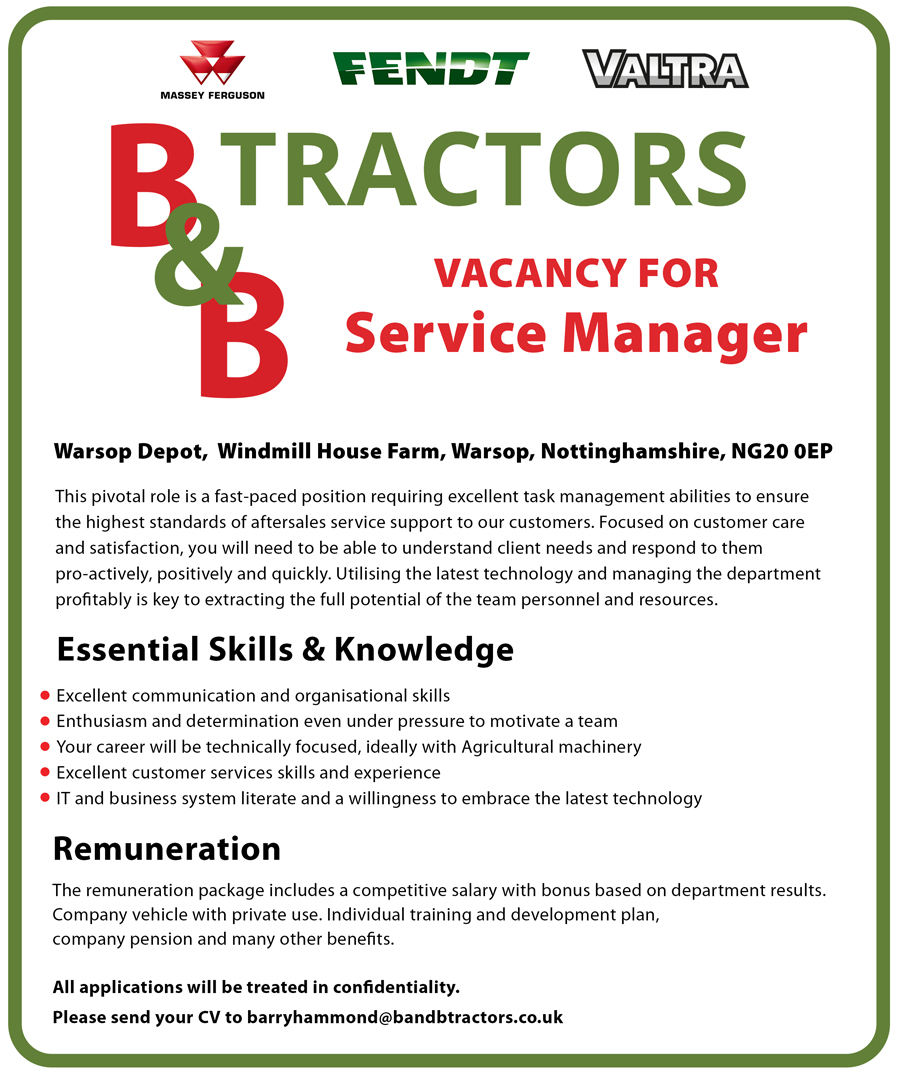 Vacancy for a Service Manager
Warsop Depot, Windmill House Farm, Warsop, Nottinghamshire, NG20 0EP
This pivotal role is a fast-paced position requiring excellent task management abilities to ensure the highest standards of aftersales service support to our customers. Focused on customer care and satisfaction, you will need to be able to understand client needs and respond to them pro-actively, positively and quickly. Utilising the latest technology and managing the department profitably is key to extracting the full potential of the team personnel and resources.
Essential Skills & Knowledge:
Excellent communication and organisational skills
Enthusiasm and determination even under pressure to motivate a team
Your career will be technically focused, ideally with Agricultural machinery
Excellent customer services skills and experience
IT and business system literate and a willingness to embrace the latest technology
Remuneration
The remuneration package includes a competitive salary with bonus based on department results. Company vehicle with private use. Individual training and development plan, company pension and many other benefits.
All applications will be treated in confidentiality.
Please send your CV to barryhammond@bandbtractors.co.uk