Lister Wilder
Agricultural Sales Manager positions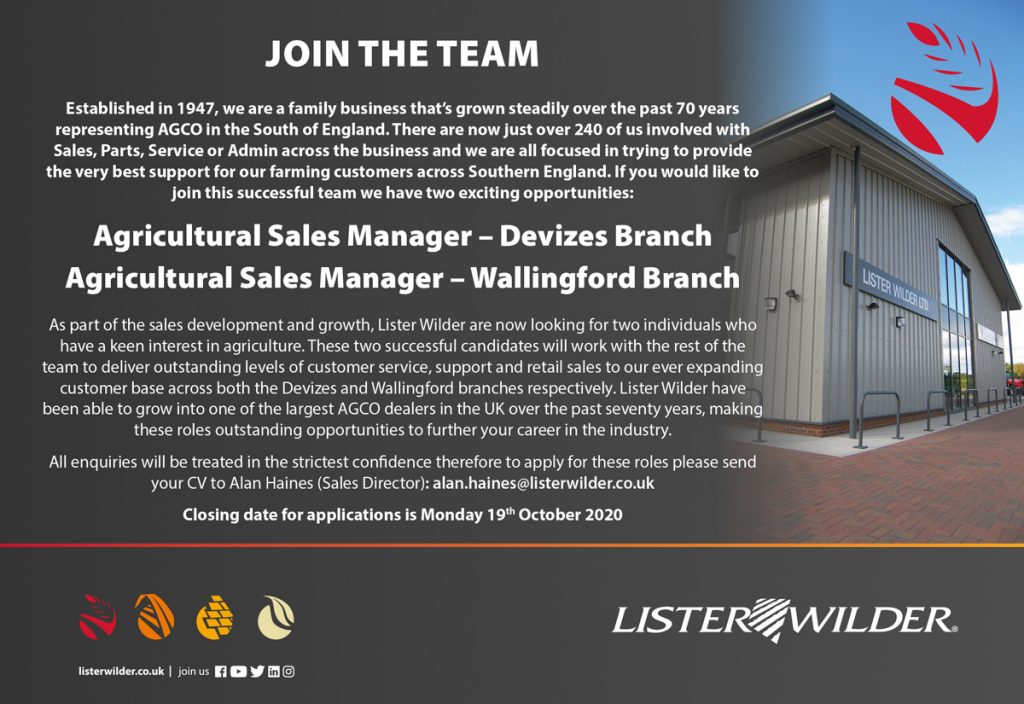 Join the team
Established in 1947, Lister Wilder are a family business that's grown steadily over the past 70 years representing AGCO in the South of England. There are now just over 240 of them involved with Sales, Parts, Service or Admin across the business and the team are all focused in trying to provide the very best support for their farming customers across Southern England. If you would like to join this successful team, Lister Wilder have two exciting opportunities:
Agricultural Sales Manager – Devizes Branch
Agricultural Sales Manager – Wallingford Branch
As part of the sales development and growth, Lister Wilder are now looking for two individuals who have a keen interest in agriculture. These two successful candidates will work with the rest of the team to deliver outstanding levels of customer service, support and retail sales to their ever expanding customer base across both the Devizes and Wallingford branches respectively. Lister Wilder have been able to grow into one of the largest AGCO dealers in the UK over the past seventy years, making these roles outstanding opportunities to further your career in the industry.
All enquiries will be treated in the strictest confidence therefore to apply for these roles please send your CV to Alan Haines (Sales Director): alan.haines@listerwilder.co.uk
Closing date for applications is Monday 19th October 2020