Scanstone Potato Systems
Experienced Area Sales Manager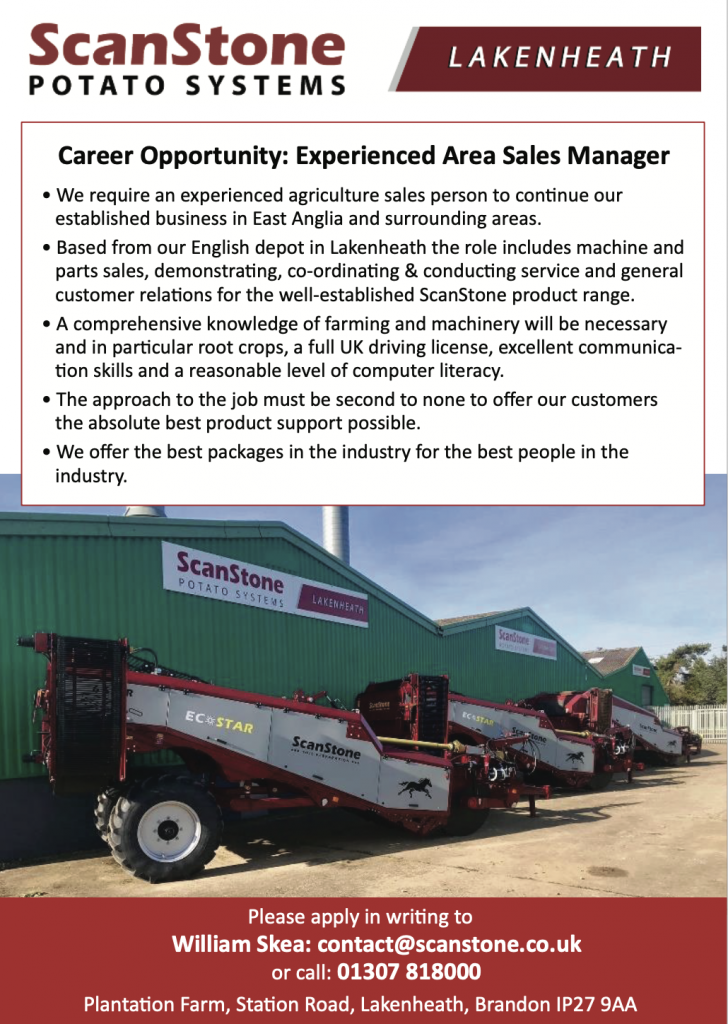 Career Opportunity: Experienced Area Sales Manager
• We require an experienced agriculture sales person to continue our established business in East Anglia and surrounding areas.
• Based from our English depot in Lakenheath the role includes machine and parts sales, demonstrating, co-ordinating & conducting service and general customer relations for the well-established ScanStone product range.
• A comprehensive knowledge of farming and machinery will be necessary and in particular root crops, a full UK driving license, excellent communication skills and a reasonable level of computer literacy.
• The approach to the job must be second to none to offer our customers the absolute best product support possible.
• We offer the best packages in the industry for the best people in the industry.
Please apply in writing to William Skea: contact@scanstone.co.uk or call: 01307 818000 Plantation Farm, Station Road, Lakenheath, Brandon IP27 9AA