Safe solutions to persistent dirt on roads
Persistent dirt such as solidified mud, grain, dirt or rubber marks can be a risk on public roads, as well as on construction sites, in gravel pits or biogas plants.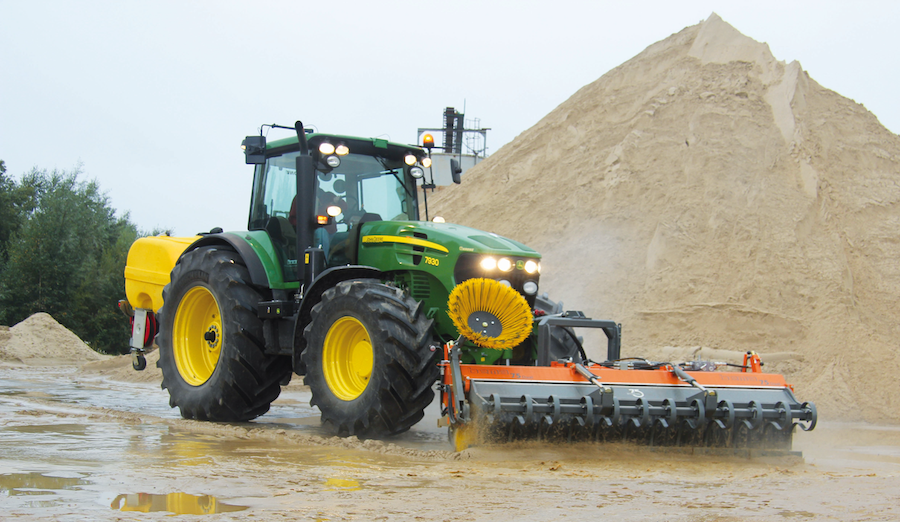 The Bema scraper unit, by manufacturer Bema GmbH, can easily scrape coarse and stubborn dirt off the roads to prevent road closures and even accidents, the company says using the machine in combination with the high-pressure water unit can achieve an even more thorough clean.
The Scraper unit can be installed on Bema 75 Dual, Bema 35 Dual and Bema 30 Dual. It is mounted instead of the collection hopper and controlled by hydraulic cylinders.
Meanwhile, the water unit can be installed on the rear of the tractor. It has a 4,000-litre storage tank and pump with operating pressure of 120Bar/50Bar. The spray bar on the sweeper is equipped with up to 11 high pressure nozzles, depending on the width of the machine.
Visit www.bemasweepers.co.uk for more information.
Stand number: Hall 20, stand 326
View LAMMA 2024 latest news, updates and top exhibitors to visit
---