Manufacturer delivers innovative slurry tankers to the UK
Irish manufacturer Grass Technology is bringing its innovations in slurry tankers and low emission spreading systems to the UK market.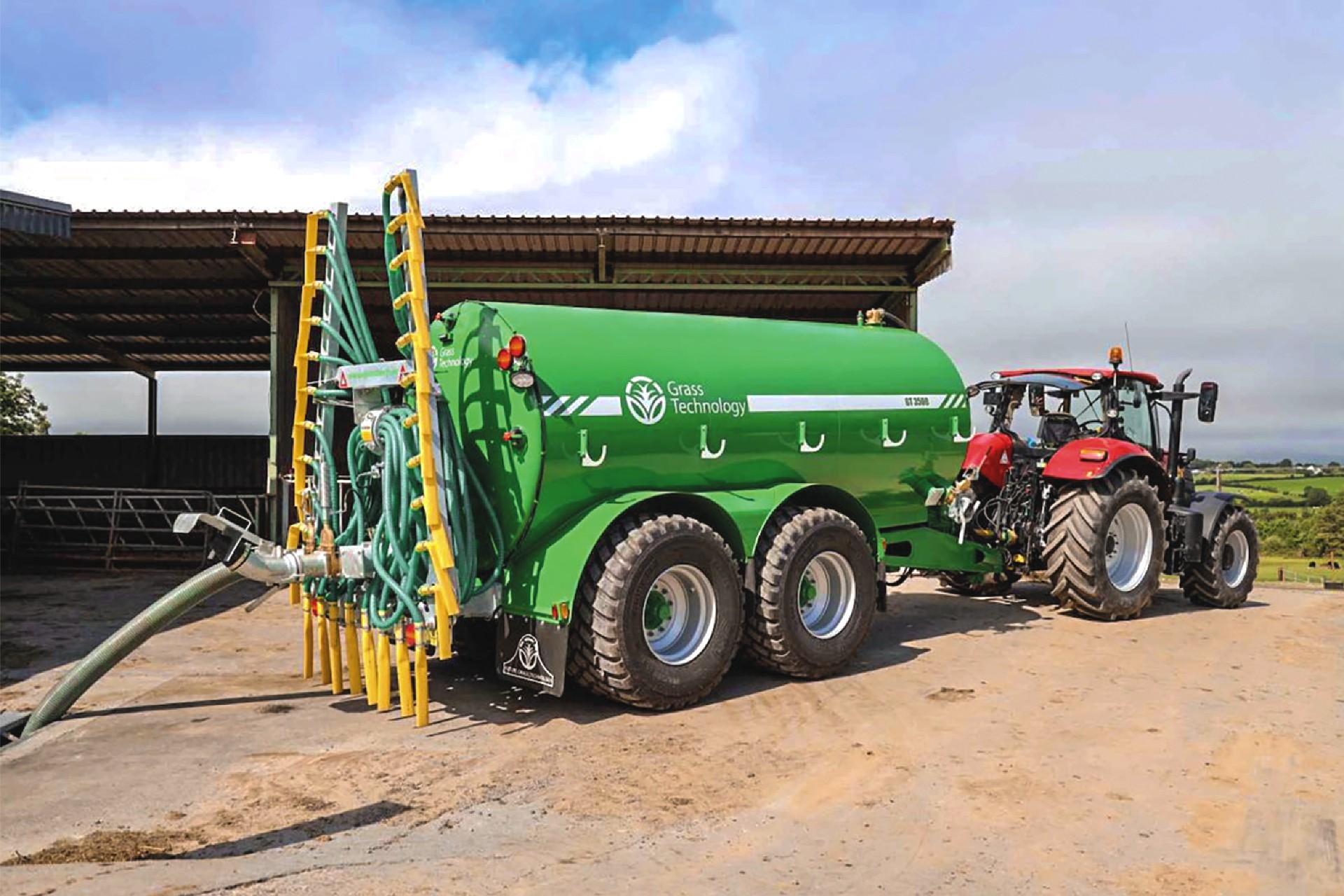 Grass Technology, based in Co. Carlow, Ireland, is well known for being Europe's leading manufacturer of zero grazers for nearly a decade. This is due to the machine's fantastic quality and the company's excellent customer service.
This experience gained with zero grazers, coupled with the latest and highest standards in design, engineering and manufacture, has led Grass Technology to set its sights on the same position and innovation within the UK slurry market.
The company is now in its third year of manufacturing slurry tankers and low emission spreading systems, with many systems already on-farm across the country. With capacities from 1,600–4,500 gallons including a 3,000-gallon single axle option, each has a specification that would be considered 'extra' for other brands, the company reckons.
Commercial axles with large brakes on recessed wheels, sprung drawbar, 13,500-litre pumps, full flushable sight tube, LED lights and a splash plate are all standard. Single axle models run on 800s with twin axle models having 710 tyres as standard.
The tankers are competitively priced, currently enjoying an introductory discount and are available now to your specification, painted or galvanised in a reasonable, industry-leading timescale, according to the manufacturer.
Typical lead time is still under 16 weeks – even with either of the popular chassis mounted dribble bar or trailing shoe options fitted. These low emission spreaders can also be retrofitted to any existing tanker with a large catalogue of successful upgrades, all with Bomech Alrena auto reverse macerator with in-cab touchscreen.
Grass Technology also produces an innovative straight bladed drill seeder that has a simple design but gives superior results, plus a Beet Master root washer/chopper/feeder bucket. The company's zero grazers with the Kuhn PZ mower still play an important part in the company's product portfolio.
Rob Jones, the company's UK representative, is centrally based and available to talk to UK farmers about their next slurry tanker and low emission spreading system.