Milking focus: The importance of automation
Automation technology that is reliable, upgradeable and simple to use is proving to be a big drawcard crucial for the future of dairy farming.
This is a space Waikato Milking Systems continues to make advances in to help farmers operate more productive and efficient businesses. The company's UK sales manager Simon Hoare said: "Dairy automation technology is our big point of difference. And when it comes to technology, it's about the whole package.
"That involves pairing our milking systems, whether it be herringbone or rotary, with the right milking automation technology best suited for each farm."
Exploring automation technology was timely given the launch of two new schemes under the Farming Investment Fund in autumn. It's part of Defra's strategy to raise agricultural productivity in an environmentally sustainable way and it is offering grant support for farmers to invest in new equipment and technology.
"Herd sizes continue to grow and we expect there will be more interest in technology to automate important functions of the milking process," Mr Hoare added. "There is also more demand for data-driven solutions which can help farmers gain a better picture of how their cows are performing."
Waikato Milking Systems released a new suite of dairy automation technology in 2021. Its TracHQ Software is the driving force behind its CowTRAQ Collars which combine to provide a premium level of monitoring and management tools for each cow's health, heat detection, herd performance trends and identification.
"Adding CowTRAQ Collars to your herd can improve production results, improve cow health and conditions and improve your farm management. You'll grow a more productive and sustainable herd while increasing labour efficiency and you'll also learn more about how each cow in your herd is performing."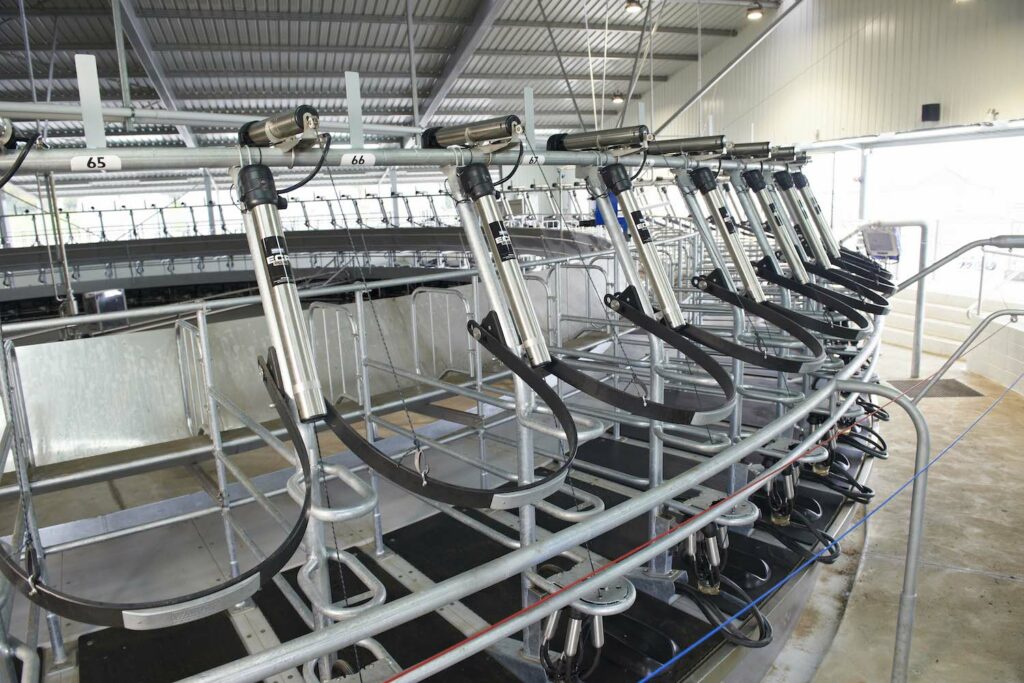 Mr Hoare said many dairy farmers have started their automation journey with the simple addition of the company's electronic cup removers, the ECR-S or ECR Plus range, to their herringbone or rotary systems.
"Cup removers eliminate one person from the milking process and we know anything that can reduce labour time is a winner.
"Our electronic cup removers can accurately milk out a herd, they can be set to detach at a predetermined time or to automatically release when milk flow lowers. This ensures the cows are not over milked and also protects their teat health."
The plug 'n' play feature of the company's milking systems allows farmers to add individual milking automation technology to suit their operation.
"It means you decide what to add to your parlour and it's as simple as plugging in yield indicators to track milk flow or electronic milk meters for more in-depth insights into milk production.
"It's the best way to ensure you can future proof your milking operation."