Mixed farmer reaps rewards of environmental grants
Over the past three years, a Derbyshire farmer has successfully capitalised on over £15,000 of funding from Severn Trent's environmental schemes, to protect water quality and improve farm efficiency.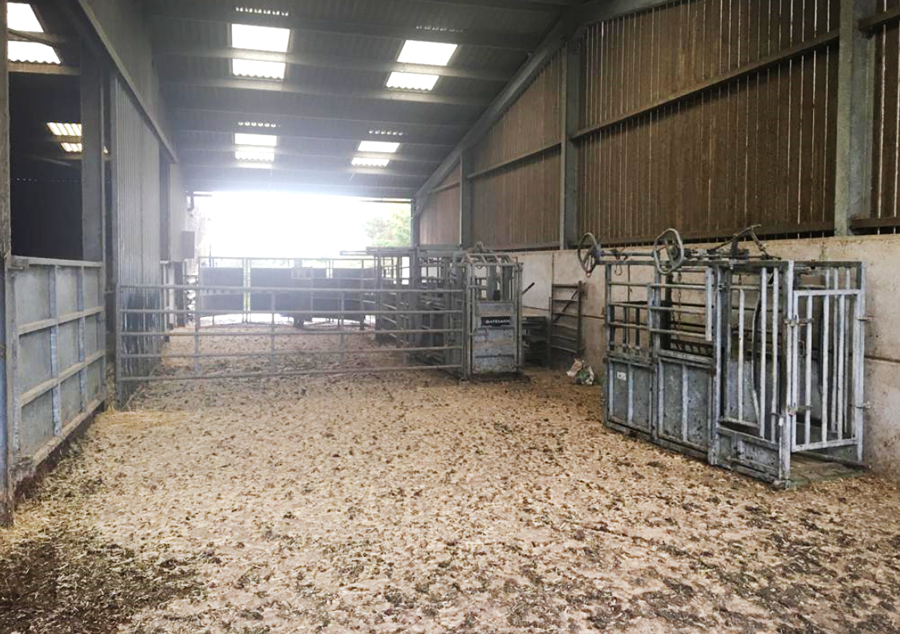 James Burton and his father-in-law, Alan Bryer, manage the 420 acre mixed farm at Lane End Farm. The enterprise includes 250 beef cattle, 300 acres of arable, 120 acres of grassland and a free-range egg unit.
In addition, James runs a small stubble to stubble and fencing contracting business in the local area.
The pair went into partnership five years ago, but James has helped out with arable work on the farm for many years.
Margaret Baile, James' local Severn Trent agricultural adviser, says the partners run a very diverse farming system and they are extremely passionate about improving efficiency while protecting the environment.
With their farm sitting in a priority catchment, they have taken the opportunity to apply annually for Severn Trent Environmental Scheme (STEPS) grants to help make further improvements to their farm.
"The farm sits in the Derwent catchment, where Severn Trent's primary focus is to tackle pesticide run-off by working in close collaboration with farmers. Much of the work they've undertaken is already making a difference to manure and pesticide leaching," she adds.
Covering the cattle handling system
Initially, in 2017, in a bid to reduce manure reaching watercourses, James and Alan received £5,000 of match-funding from the STEPS scheme, to cover the cattle handling system.
"Installing a roof over the crush and cattle pens has helped stop manure running into the brook, and with TB testing a regular occurrence, it has also made our lives more pleasant, especially in bad weather," he says.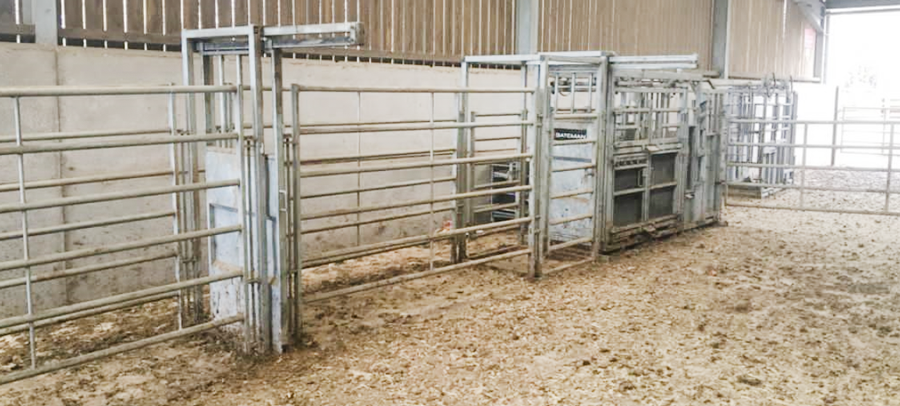 Livestock fencing
Due to the success of their initial project, the following year, the partners applied for the same funding to install livestock fencing alongside the brook to stop the livestock getting in the water when out at grass.
"We've seen great benefits from the 400m of fencing along the water's edge, with a great reduction in poaching and therefore water contamination," says James.
Sprayer automatic shut-off
But, with pesticide reduction a key focus for the Derwent catchment, the pair have also capitalised on a further STEPS grant focusing on the arable side of the business.
This involved installing automatic shut-off on their sprayer, which not only benefits their bottom line, but also improves the environmental impact of James's contracting customers' farms.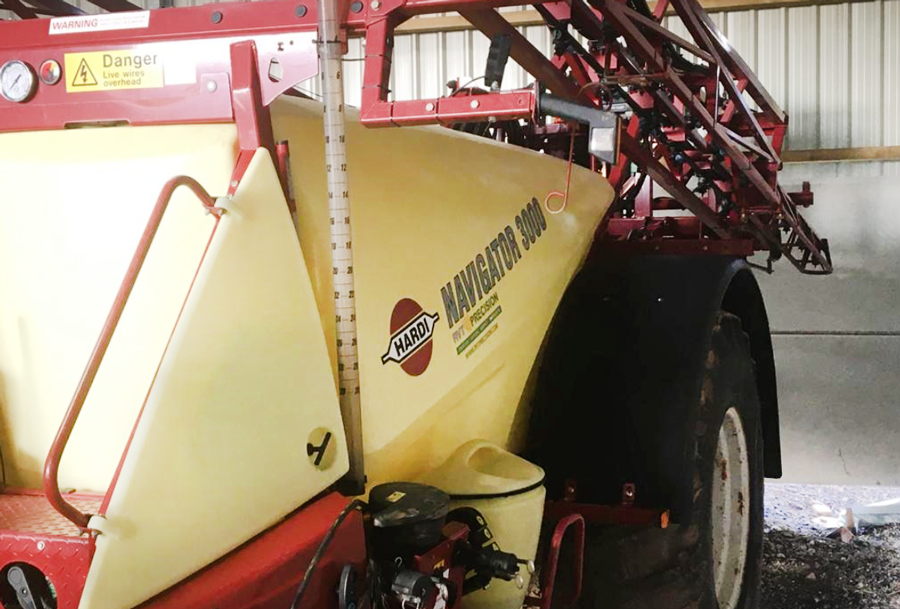 "At Lane End Farm, we're always looking for ways to improve sustainability," he adds. "So, when we purchased our latest tractor, we had GPS installed to help us reduce overlapping with seed, fertiliser and pesticides, which greatly reduces costs and helps protect water.
"In addition to the GPS, the funding has allowed us to fit section control on the sprayer, so we have three shut off zones on each side.
The grant helped to pay for the valves and lines to do this, meaning applications are now accurate within three inches, which is fantastic precision. We're now able to use pesticides in a much more targeted way, reducing pesticide inputs and preventing excess leaching into watercourses.
"This is especially important in our region, as many of the fields are sloped towards watercourses."
Additional funding
James has also benefitted from another of the water company's arable schemes. "When we started working with Severn Trent in 2017, we stopped using metaldehyde slug pellets on our crops and switched to using ferric phosphate, to be eligible for Farm to Tap payments," he says.
"The reason we signed up to this was because we felt it was good husbandry and while it's more expensive, we do feel ferric phosphate spreads better. Initially we were concerned, as you can't see ferric phosphate, but we're now con dent it works well."
The farm is already signed up to the 2020 Farm to Tap scheme, in which he and other farmers will receive up to £5/ha if successful in keeping metaldehyde levels in water below 0.0ppb.
James adds that he could never have completed all the work without the funding and advice from Severn Trent. "We're extremely grateful for the continued support from our local agricultural adviser, Margaret, and we'd recommend anyone in a priority catchment area gets in touch with Severn Trent to find out about the different funding pathways for them."