National Sheep Dog Trials going ahead with high quality live stream
The 2021 Sheep Dog Trials will be the first to be live streamed in high quality thanks to a new partnership with media company Giggabox. Their multi camera approach will allow sheep dog enthusiasts around the world to keep up with the action.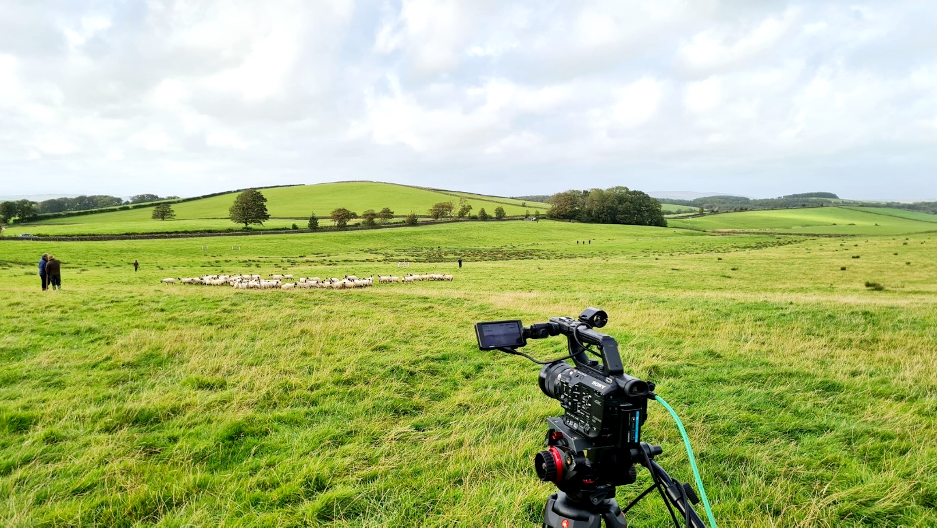 For the first time, the 2021 National Sheepdog Trials will be live streamed with high quality multi-camera coverage for enthusiasts to watch live or on demand after the events. The event is being captured for The International Sheep Dog Society (ISDS) by Giggabox, specialists in running live, virtual, and hybrid events. Their team will be on site in England, Ireland, and Scotland, to broadcast the trials to a Premium Group of dedicated sheep dog enthusiasts.
This will enable the most dedicated sheep dog fans to be able to watch every stage of the action from start to finish, including: the runs themselves, on-site interviews during each day, expert commentary and more. The live streamed content will also feature a full graphics package, providing a truly high-quality experience that viewers hope for and come to expect.
All three days of the live coverage of the trials will be available on a pay-per-view basis, with viewers being able to watch the action for a few minutes for free as a preview for what is in store. Once the free trial has ended, viewers will be able to purchase a day pass or a full weekend pass. Further information will be released closer to the event on how to sign up.
The 2021 trials will be the first event to be recorded and streamed in this way, but it is a model the ISDS plan to continue with for the foreseeable future.
Paul Musselle, CEO at Giggabox, said: "Here at Giggabox, we are thrilled to have secured a five-year agreement to live stream the Sheep Dog Trials all around the UK for ISDS. Streaming the action at three different weekends this summer is going to be a great opportunity to give this amazing sport the extra coverage that it deserves and that its biggest fans have been asking for."
Helen Vickery, CEO at the International Sheep Dog Society, commented: "The International Sheep Dog Society are excited to be working with Giggabox, and during the summer months of 2021 they will be live streaming three of our major National Sheep Dog Trials, and from 2022 Giggabox will be producing the live streaming for all five of our major trials. Our relationship development with Giggabox has been outstanding and we now have an exciting future for live streaming ahead of us which includes the use of multi-camera filming, live commentary and excellent sponsorship prospects that would be ideal for companies within the agriculture sector.
"For a small fee, live streaming will allow our members and anybody with an interest in sheep dog trials the opportunity to view the full coverage of the three-day events from the comfort of their own home, and from wherever in the world, with assured live streaming coverage. We would like to thank the entire Giggabox team for their excellent support during the initial planning process and we look forward to working with them at the upcoming trials."
The national trials will not be the company's first time capturing sheep dogs in action – last year, Giggabox was contacted to live stream the NHS Mini-International Sheep Dog Trials. The charity event raised funds for frontline workers at the NHS, and gathered an incredible 12,000 views across the heats, finals, and awards ceremony. The company has been able to add an extra dimension to the footage of the trials, being more used to capturing high octane sporting events its multi camera approach can dynamically capture all the action.
Before Covid-19, Giggabox's primary business came purely from live streaming and video production, having more than a decade's worth of experience in these industries. With this, Giggabox had a steady flow of live streaming projects and events throughout 2020, but when March 2020 came along, Giggabox's entire project schedule for the year was swiftly cancelled or postponed until later dates.
Seeing a gap in the market, and with its expertise in events and event technology, the team quickly turned to delivering virtual events. Ever since, Giggabox has produced all the various aspects that go into an online-only world. Sheep dog enthusiasts are likely to appreciate being able to see all the action after a year of disappointing cancellations.
The National Sheep Dog Trials start on the 29th of July.