New flail mower models improve flow of material
KRM (Keith Rennie Machinery Ltd) has announced an update to its range of flail mowers.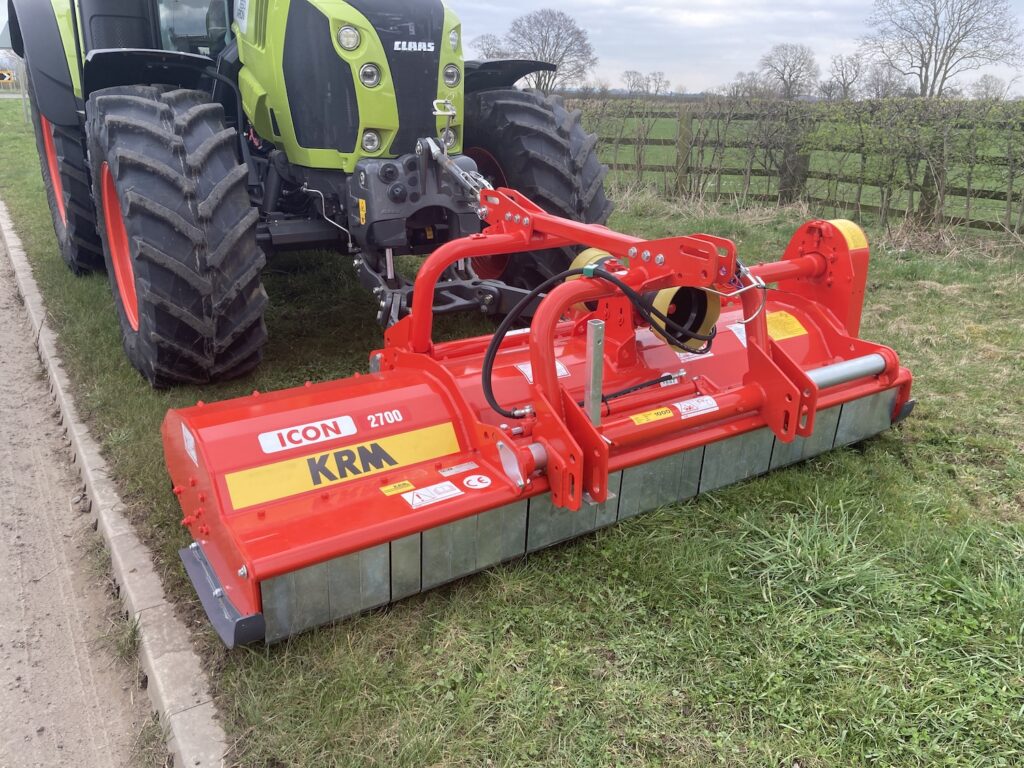 Three new models have been added to KRM's flail mower range. Aimed at farmers and contractors requiring a heavy-duty machine, they are suitable for set aside, pasture topping, verge mowing or the maintenance of field margins.
As well as a more modern look, the new models have been designed to improve the flow of material through the machine by increasing the height of the mouth or intake at the front of the machine and discharging shredded material behind the roller rather than in front.
KRM flail mowers are widely recognised for their robust construction and this reputation is further enhanced by the introduction of internal steel housed roller and rotor bearings, as well as increased steel thickness used in the machines' frame.
Drive to the rotor is through a central gearbox with internal safety clutch and heavy duty multi V-belt drive. Heavy duty hammer flails, each weighing 1.6kg, are mounted on a 195mm rotor, rotating at over 2,250rpm. The flails can therefore be used for clean cut mowing of fine grass, but can also handle heavy scrub and woody stems up to 75mm diameter.
First of the new models is the Grifus range which are all rear mounted, with a 40cm of hydraulic offset and are available in widths from 1.4–2.7m.
The Icon range can be supplied with double headstock to allow front and rear mounting or a with single headstock which can be positioned for front or rear mounted as required. All have 60cm hydraulic offset and are available in working widths from 2.3–3m.
The Master Super model is a fully offset, rear mounted mower available for right or left mounting, with cutting widths from 1.6–2.5m. The large offset of 1,780mm comfortably puts the cutting head outboard of the tractor to make use of the full cutting head width and for safety, when working on soft banks or ditch sides, the tractor will always remain well clear on firm land when working alongside ditches.
All models are available for spring 2021 delivery. For further information contact the company on 01423 324221.