New generation of calf follow-on milks launches
In a move to better address the nutritional needs of young calves, Cargill is introducing a new range of follow-on calf milks, sold under the NeoMilk brand.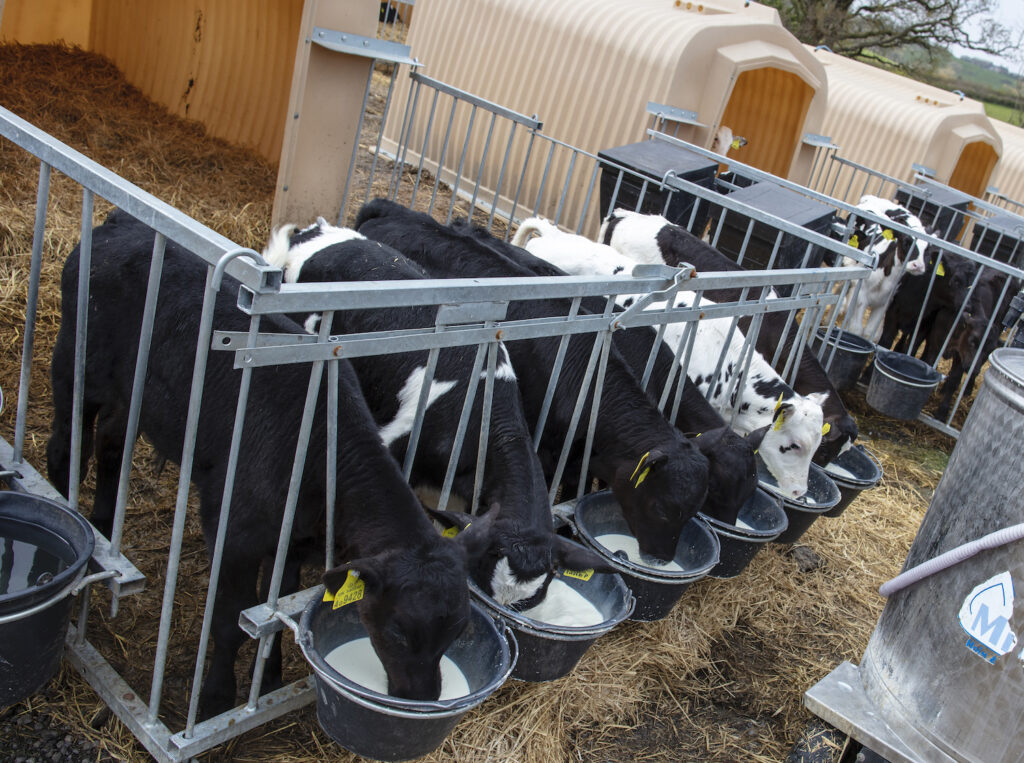 Cargill says the NeoMilk range provides a precise balance of amino acids and advanced gut-conditioning packages that are specifically designed to meet the nutritional needs of calves and promote healthy growth in sustainable calf-rearing systems.
As part of Cargill's calf nutrition research – which spans two decades and has resulted in more than 80 published papers – the company pioneered amino acid technology for calf diets and determined the optimum amino acid balance for calves.
Company researchers leveraged these insights in developing the new NeoMilk products. Each milk in the range has an ideal balance of amino acids and an optimal crude protein to energy ratio, tailored to suit either dairy replacement or beef calf rearing systems.
"These milks are also unique as they each include an advanced gut-health package, reflective of the animal's needs based on the rearing system, calf growth targets, and health challenges," said Cargill young stock specialist Bianca Theeruth.
The line includes NeoMilk Prime, which is a whey-based milk designed for beef calves where daily weight gain is the priority. Two other products, NeoMilk Boost and NeoMilk Beyond, complete the initial range. These formulations are available as whey- or skim-based milks and they are designed for rearing dairy replacements where both lean growth and weight gain are important.
NeoMilk Boost targets daily growth rates of between 750g and 850g, and suits systems with few disease and health challenges. NeoMilk Beyond has the highest ingredient specification and it is designed for rearing heifer calves that target daily growth rates of between 900g and 1.1kg.
NeoMilk Beyond also includes a postbiotic for extra immune system support. As a result, it is suited to rearing bought-in dairy calves and for systems that require additional protection from disease and health challenges.
Producers can select the NeoMilk product most suited to their system, with options for early, traditional and extended weaning systems. Introduced after adequate colostrum feeding, these follow-on milks can be used in all machine feeding systems and alongside starter feed.
"The NeoMilk products represent a significant step forward in calf nutrition," Ms Theeruth said. "They promote rumen development, growth and health more precisely than previous calf milks typically used in calf-rearing systems. Equally important, they can improve the diet's efficiency and avoid an over-supply of nutrients, delivering additional environmental, sustainability and cost benefits."