Partnership provides high spec, top quality silos
An extensive range of flat bottom & hopper bottom silos are available from Perry of Oakley & SiloMasters partnership.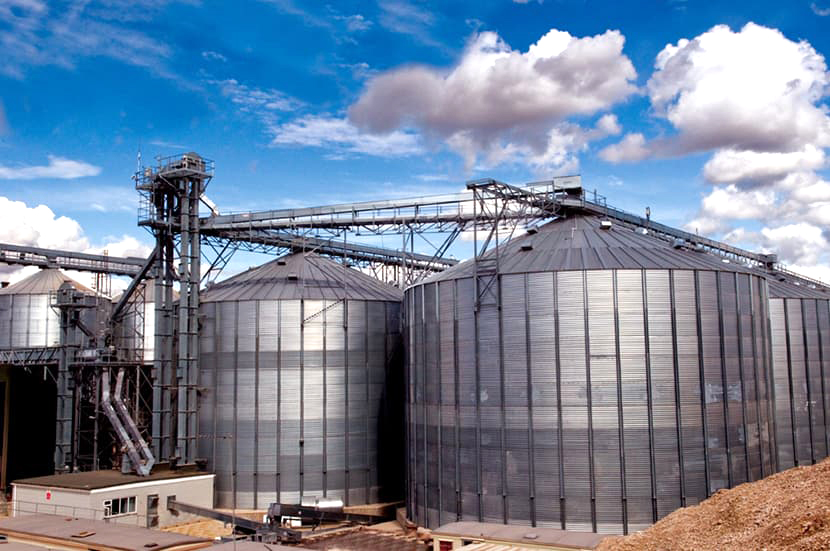 With over 70 years experience in manufacturing bulk materials handling, drying & storage equipment, Perry of Oakley Ltd provide high quality machinery to a wide variety of industries, including farms, commercial grain stores, waste & aggregate industries, feed & pet food, pharmaceutical & biomass industries, and many others. They have supplied machines to over 25 different countries across 4 continents.
In 2019, Perry announced a new partnership with SiloMasters and together, the two companies provide an extensive range of flat bottom & hopper bottom silos.
The silos are designed & manufactured to the highest specification, using quality materials while remaining a very cost-effective option. The silos are duel branded with Perry & SiloMasters logos, as a symbol of both companies cooperating together to provide customers with a full package, tailored to individual needs.
Flat bottom silos range from 3m to 32m giving storage capacities from 27m³ to 26,000m³. Hopper bottom silos range from 3m to 13m diameter with either 45 or 60 degree cones. The hopper silo ranges can be manufactures with either a heavy duty hip ring or with an internal light weight hip ensuring we can supply the most cost effective solution for specific requirements.
In addition to the standard silo range, within the scope of supply will be:
Complete aeration systems
Temperature control systems
Unloading equipment
Walkways & catwalks
Towers & structures
Perry's also supply a full range of handling and drying equipment. To find out more about how Perry's can help with your handling, drying & storage requirements call +44 (0)1404 890 300, email sales@perryofoakley.co.uk or view the website.