Remote digital agronomy from your mobile
Increase productivity, save time, manage costs and risk with RHIZA's mobile app.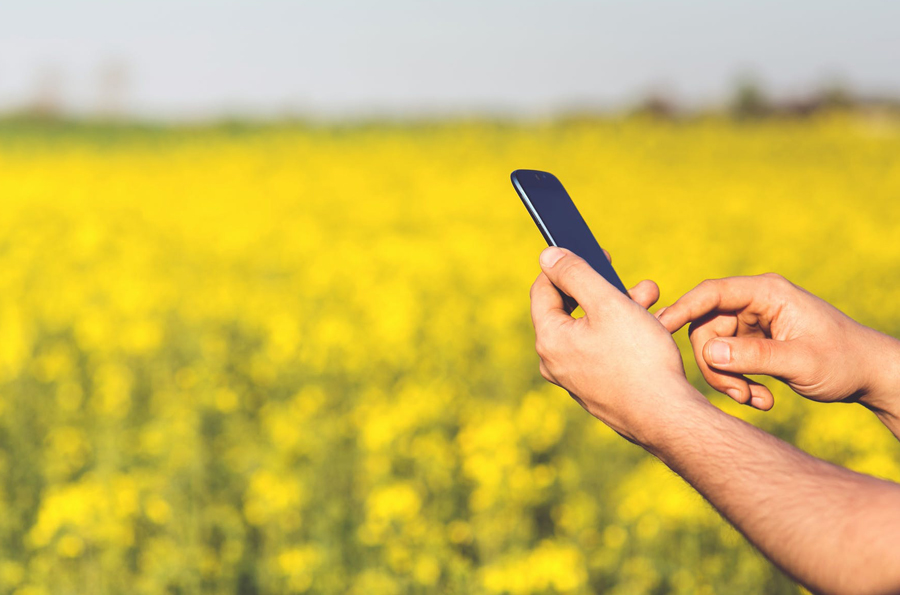 Increase productivity, save time, manage costs and risk with RHIZA's mobile app  
Yielding more with technology is something many applications have promised, and in some cases, under delivered. Digital agronomy is far broader and more affordable than the precision farming systems it has been historically associated with. Now more than ever, what farmers need is a simple to use app that helps improve productivity, through improved decision making. The RHIZA service and their digital agronomy tool Contour, offers that and more:
A simple tool used on thousands of farms which you can use offline
Scout and record over 260 pests, weeds and diseases
Track problem areas across your farms
RHIZA, a digital agronomy service chosen by Agrii as their digital and precision partner, has been working with farmers for over twelve years. In its simplest form, the system allows you to log in and automatically transfer geo-referenced observations created when field-walking, to the Contour desktop platform. All you need is a phone or tablet with GPS and the Contour Mobile app.  You and your adviser use this to record and share information and pictures on areas of interest or concern, so you can target management action throughout the season. Working with your dedicated RHIZA account manager to determine an action plan, you can then relate these observations to field performance.
The Contour app employs the most advanced satellite technology with the highest resolution and greatest image frequency available on the market, allowing you to be in control of your farm wherever you are
With over 4,000 downloads of the app and over 200,000 active fields in Contour globally, this award-winning app enables you to track and visualise the widest range of in field observations and variation allowing corrective action to minimise any potential quality or yield losses. Using the highest resolution satellite imagery, integrated GPS functionality and the ability to use the app offline, RHIZA has powered thousands of farmers to spot issues in the field that might have not been seen by conventional crop walking.
What does Contour Mobile offer you?
Case Study: Checking biomass to utilise fertiliser spend
Earlier this spring, a RHIZA customer was having concerns over poor WW establishment. Late drilling and variable establishment, coupled with a dry March/April, was picked up by the imagery in the Contour Mobile app. When yield limited crops were due their last Nitrogen application, the importance of checking the plant stand was fundamental in optimising the final inputs.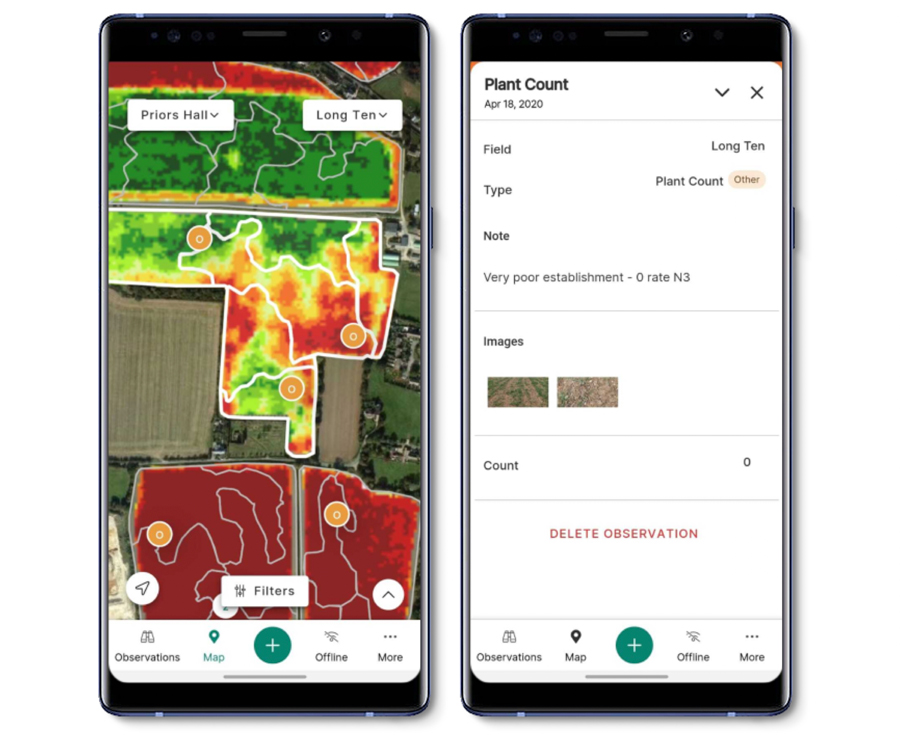 Contour Mobile app displaying observations of poor establishment
With the use of RHIZA's satellite imagery, combined with ground truthing, this allowed the RHIZA account manager to assess crop demand and produce a variable rate application plan to optimise product usage efficiency. As a result, the last application was targeted to the areas of crop with the highest potential, whilst saving unnecessary use/spend on other, less well-established areas.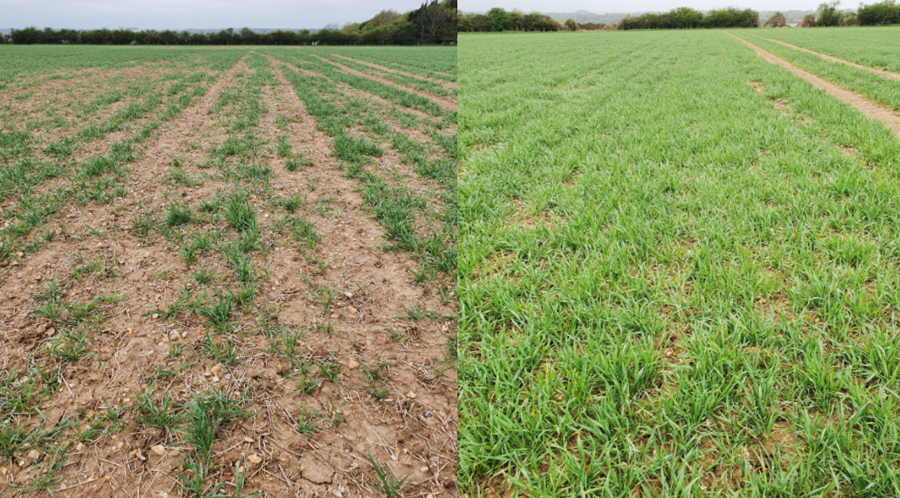 Understanding your variance and making informed decisions enabled this customer to save 90 Kg/Ha of product. With ever changing growing conditions, adaptability within your farming system is key to farm profitability.
Sign Up Today For a FREE Trial
Farmers and agronomists who sign up to RHIZA also receive 2 BASIS and NRoSO points.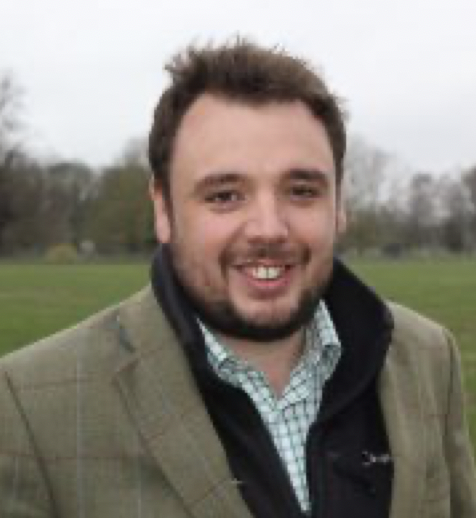 What does RHIZA Technical Manager Sam Fordham think?
At RHIZA, you'll get a dedicated account manager as part of the service. As well as offering the most comprehensive digital agronomy service available, we are committed to being the most accurate and innovative, with three main starting levels of service – Base, Plus and Pro.
At current prices, our advanced satellite imagery, Plus service, costs the equivalent of just over 7kg/ha of ammonium nitrate. And even with the addition of crop growth modelling, yield predictions and pest and disease decision support tools, the Pro service needs a feed wheat yield increase of just 20kg/ha to pay for it.
More than just an app. Contour is available on desktop and tablet
If you want further benefits with RHIZA you can, at any stage, add optical satellite imagery to give you a 'health report' of every part of every field; radar-derived crop growth monitoring and yield predictions; weather-based local pest and disease modelling; access to an ever-increasing library of precision farming and R&D; and sophisticated soil mapping and variable rate management tools to make the most of precision farming.
With RHIZA, we are quite literally putting digital technologies into the hands of every UK farmer today in a way you can make increasingly good use of in meeting the challenges of tomorrow.