Revolutionary all-electric, mini robotic platform launches
Auto Spray Systems has announced the launch of a new breed of autonomous robot – the first of its kind in Europe – which promises increased efficiency and reduce emissions.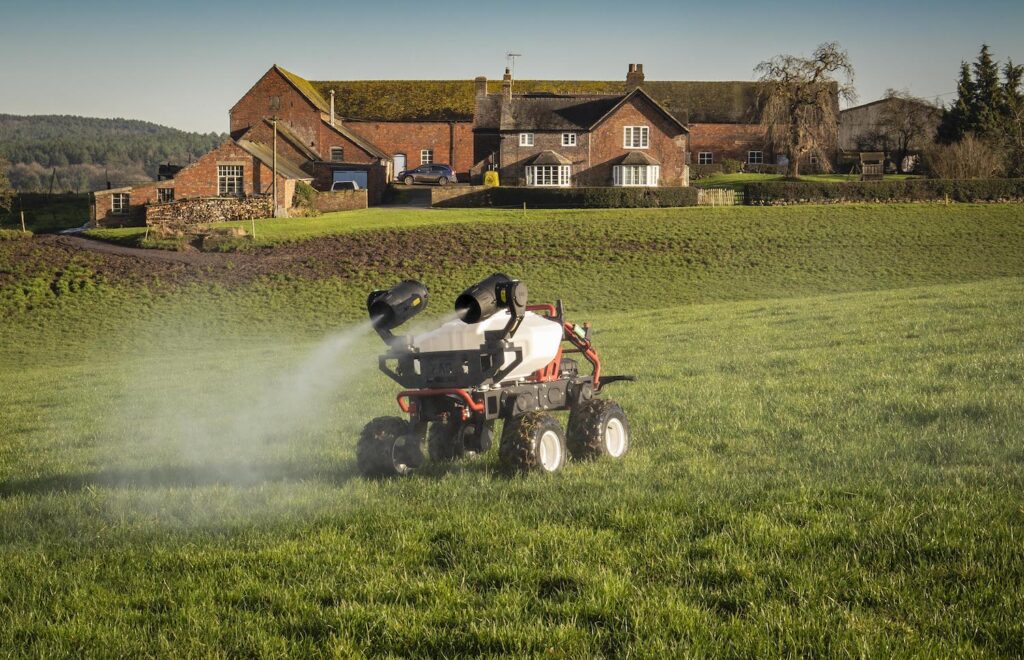 The new, all-electric farming platform can be configured for autonomous mowing, spraying, seed/pellet spreading or simply to help carry heavy loads and make life easier. The UK is the first market to see this machinery, developed by the XAG corporation in China.
Auto Spray Systems says the technology is simple to set up, from the simple 'Follow Me' mode, which allows the user to put the remote in their pocket so the robot obediently follows them around, carrying heavy loads – to the artificially intelligent, fully autonomous crop spraying modes that reduce spray usage, saving money and the environment.
When the robot was revealed to the Agricultural Engineering team at Harper Adams University, they said they were amazed by how simple it was to operate and it worked flawlessly from the word go. It was one of the few robots they had seen that was ready for the real world of farm work.
The new robot is much lighter and smaller than traditional tractors, at a little over one meter wide and weighing in at only 200kg. This means the R150 can be used when the field is water-logged without degrading the soil and damaging the crop.
The powerful, all-electric, 4-wheel-drive system, means crops can be farmed without burning any hydrocarbons and, with a 10-second battery swap or 15-minute recharge from empty, users don't get any of the usual downsides of 'going electric', Auto Spray Systems says.
Jonathan Gill, the lead robotics and mechatronics researcher at Harper Adams University, who was one of the first people to see the new robot when it was demonstrated on the 'Hands-Free Hectare', says: "I get to see a lot of autonomous systems in this job, but this was the simplest one I'd seen, and what was more, it worked exactly as it was described."
Rob Pearson, founder of Auto Spray Systems, says: "This new robot introduces a whole new mini-scale, all-electric, platform to the farming and horticultural world. With the opposing pressures of increasing efficiency while reducing chemical usage and emissions, this little machine could be the answer to many farmers' prayers.
"At a time when everyone is being forced to ask themselves how their business needs to evolve to meet the challenges of the future, having a cost effective, all-electric, autonomous assistant might sound like quite a good idea."