Community farming project purchases 78-acre farm
Kindling Farm, a sustainable, community-owned farming project, has announced the purchase of a 78-acre farm in Knowsley, between Manchester and Liverpool.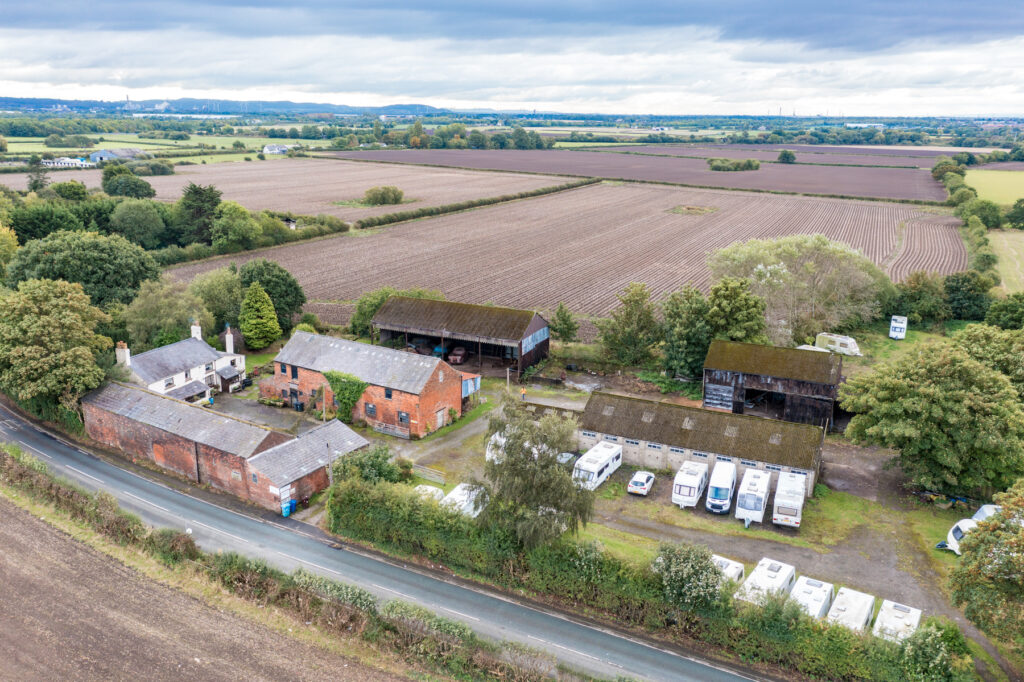 Kindling Farm, and its 800 members, have purchased Barn Hey Farm with a vision to develop the site into a 'farming blueprint for the future'.
The farm will operate as a community benefit society and use sustainable agricultural practices that protect the environment.
Backed by a £600,000 loan from Triodos Bank UK, the farm will be dedicated to tunnel and field scale production of organic fruit and vegetables using agroforestry methods.
While the farm buildings and farmyard will be ecologically transformed into a hub with facilities to support a variety of purposes, including: training, community engagement and education around wildlife and climate friendly food and farming, and increased access to fresh, sustainable, delicious food.
On a longer-term basis, there are plans to introduce a Social Enterprise Hub and a Centre for Social Change – a focal point for courses, activities and work supporting positive social change. The team is also exploring the potential to harness renewable energy sources at the farm.
The Kindling team have over a decade's experience of working with communities, farmers, health providers, activists and policymakers to challenge the industrial food system, including its impact on climate change and biodiversity loss.
Kindling Farm will build on and complement initiatives including Woodbank Community Food Hub – which trains new growers and engages the community in sustainable food growing – and Veg Box People, a service that delivers vegetables to individuals, families, businesses and organisations in the area, including the University of Manchester.
Helen Woodcock, co-founder and co-ordinator at Kindling, said: "We want to create a food system in the Northwest that values growers and producers, respects and restores the land and prioritises the health and wellbeing of communities. If we want to make this vision a reality we need to scale up what we're doing and Kindling Farm will allow us to take that important step forward."
Jess Edwards, relationship manager at Triodos Bank UK, added: "We're very supportive of Kindling Farm's vision of promoting sustainable farming practices, supporting local farmers, creating jobs and producing healthy, organic food while involving the local community. This project has the potential to make a significant social impact while protecting and prioritising nature and we hope it offers inspiration for similar projects across the country."
In addition to the loan from Triodos Bank, Kindling Farm raised over £1,300,000 in community shares to support the purchase of Barn Hey Farm. If you would like to find out more about how to support this project visit kindling.org.uk or email the team on farm@kindling.org.uk.
---