Sausage wars: What does the outcome of G7 mean for farmers?
"Give and take" will be needed to overcome growing tensions over the Northern Ireland protocol and avoid a trade war, as growing tensions between the UK and the EU cast a shadow over G7.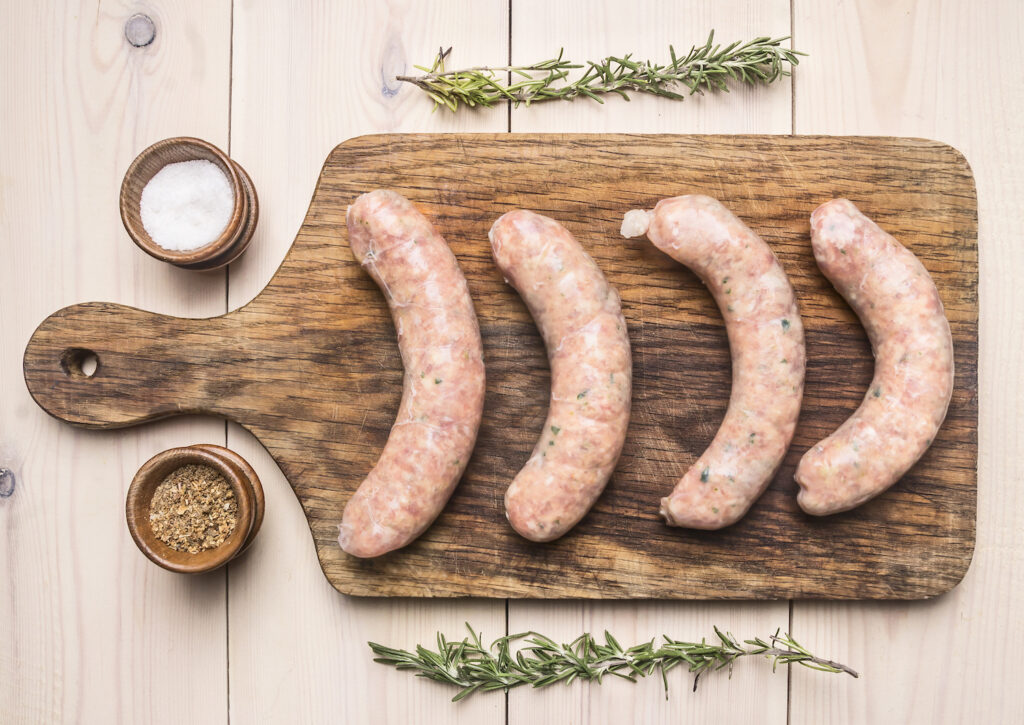 After recent talks between EU and UK negotiators in London failed to overcome the so-called 'sausage war', sparring between French president Macron and Boris Johnson threatened to overshadow G7 talks last weekend.
Tensions have only been increasing over the difficulties surrounding the export of chilled meats from Britain to Northern Ireland – prompting some to raise concerns that it could lead to a full-scale trade war with Europe.
The acrimony, which is steeped in complex history, concerns the Northern Ireland Protocol, agreed between the UK and the EU as part of the Brexit divorce deal to protect the Northern Ireland peace deal that was signed in 1998 – the Good Friday Agreement.
What is the sausage war controversy?
The protocol came into force on 1st January 2021 and allows Northern Ireland to follow many of the EU's rules despite the UK's exit from the EU. But it also means goods exported from England, Scotland and Wales to Northern Ireland are subject to checks, effectively creating a regulatory border in the Irish Sea and preventing Northern Ireland from becoming a backdoor to the EU single market.
Citing disruption to supplies in the province, the UK government extended the grace period from three months to October 2021 and later announced further unilateral moves, prompting the EU to take legal action.
However, the deadline is looming at the end of this month for regulatory checks to be imposed on chilled meat shipments arriving in Northern Ireland from the UK. And as yet, no agreement has been reached.
Shipments will have to cease if an agreement is not reached, but the UK government has said it is prepared to ignore the rules. However, the EU warned it will take legal action, which could lead to the introduction of tariffs on British goods.
During the G7 Summit, foreign minister Dominic Raab accused Emmanuel Macron of "offensive" remarks that Northern Ireland was not part of the UK, as Boris Johnson asked the president how he would feel if Toulouse sausages could not be sold in Paris markets, according to Reuters.
Calls for a veterinary agreement
Commenting on the row, Nick Allen, CEO of the British Meat Processors Association said it has highlighted the "cumbersome" nature of the export system. "In terms of what we hope, it's not just that they will find a compromise around Northern Ireland, it's that they'll realise they need to actually improve the system and address many of the issues."
Mr Allen said there will need to be "give and take" on both sides and a veterinary agreement between the UK and the EU to reduce the paperwork and other difficulties.
"Our government unfortunately doesn't want to do anything that makes it feel as though Europe has any sort of control over us and Europe wants to protect its single market and doesn't want anything that compromises that," he noted.
"I think Europe could […] take a lot of heat out of the situation by agreeing to put through legislation that allows chilled meat and some of these other products. Not to lower their standards; they just need an export health certificate for them.
"Admittedly that does need legislative processes in place but it wouldn't be that difficult to put some sort of process in place for chilled meats to go backwards and forwards – that would be a compromise on their part.
"And I think the UK government probably needs to realise that they did sign an agreement and to recognise that there has to be some sort of veterinary agreement a bit like the Swiss do."
What might the future hold?
Commenting on what could happen if an agreement is not reached, Mr Allen added: "If it gets out of hand, we could be almost into a no deal Brexit or a trade war. You have to hope the two sides aren't daft enough to get into that position."
A spokesperson for the NFU said: "British farmers are proud to supply Northern Irish consumers with high quality, affordable food.
"We have worked closely with the agri-food supply chain to raise ongoing issues with the operation of the Northern Irish Protocol and we urge all parties to work together to reach sensible, pragmatic solutions that are proportionate to the risks associated with moving agri-food goods within the UK's internal market and to the EU."
It appears that G7 has inflamed rather than cooled the debate, and whatever the outcome, neither side will benefit from an out and out trade war. As trade talks and political controversies rumble on, British farmers will continue doing what they do best, meeting growing challenges with innovation, passion and gusto, in the hope that the powers that be can put pragmatism ahead of squabbling.