Serious concerns over red diesel plans
Speculation that Chancellor Rishi Sunak is set to scrap the red diesel subsidy in next week's Budget has prompted serious concerns among farmers.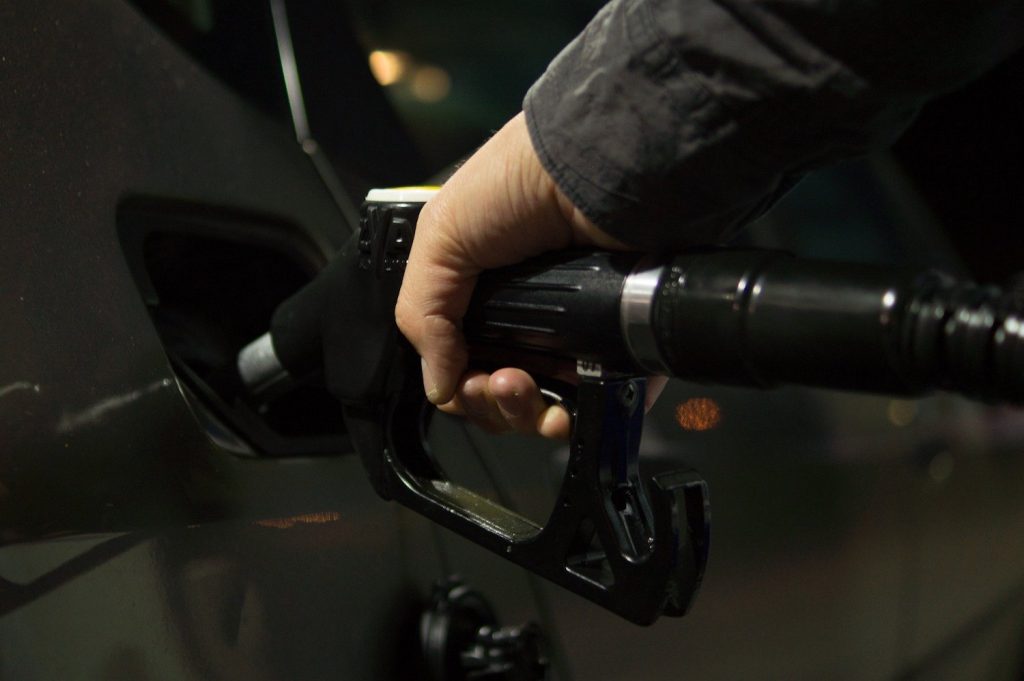 Speculation that Chancellor Rishi Sunak is set to scrap the red diesel subsidy in next week's Budget has prompted serious concerns among farmers.
According to a report in Financial Times, Sunak will end freezes on fuel duty as part of a raft of measures to help Britain meet its climate change targets, whilst raising an additional £2.4 billion for the government.
'More expensive diesel will be a blow to farmers – also braced for cuts to subsidies after Brexit – who have no options yet available to switch to alternative fuel vehicles,' wrote FT's political editor George Parker and Whitehall correspondent Sebastian Payne.
If the subsidy is scrapped, it will cost farmers nearly 50p per litre more in fuel.
Red diesel is the primary fuel used to run the majority of agricultural vehicles and accounts for 15 per cent of all diesel sales. It attracts a duty of 11.1p/l, compared to 57.7p for standard diesel used by motorists and hauliers. Agriculture accounts for around seven per cent of the UK's total lower rate fuel usage.
NFU president Minette Batters said red diesel is "absolutely crucial" to farm businesses and food production, and warned that changes to the duty could make farmers immediately uncompetitive with many countries – including EU member states, the US and Canada – which all provide a lower fuel duty on red diesel for their agricultural sectors.
"Removing this from British farmers would leave them at an immediate competitive disadvantage, coming at a time when farmers are already dealing with ongoing uncertainty over our future trading relationship with the EU and rest of the world," she added.
"While agricultural vehicles have become more efficient, it is impossible for farmers to move away from using red diesel as there are currently no commercially viable alternative fuels."
RABDF chairman Peter Alvis said removing the levy would hit farmers and contractors hard, affecting not only their own fuel costs, but also resulting in other fuel-related price hikes, for example for fertilisers or contractors. Consumers and the rest of the supply chain will also be faced with meeting increasing costs, he added.
"UK agriculture is already making great strides in reducing emissions and is on course to meet the net-zero targets 10 years ahead of schedule. Adding in yet another cost for dairy farmers will only hamper the good work they are already doing."


The rumours have triggered a social media storm, with many farmers sharing their concerns and astonishment over the possibility.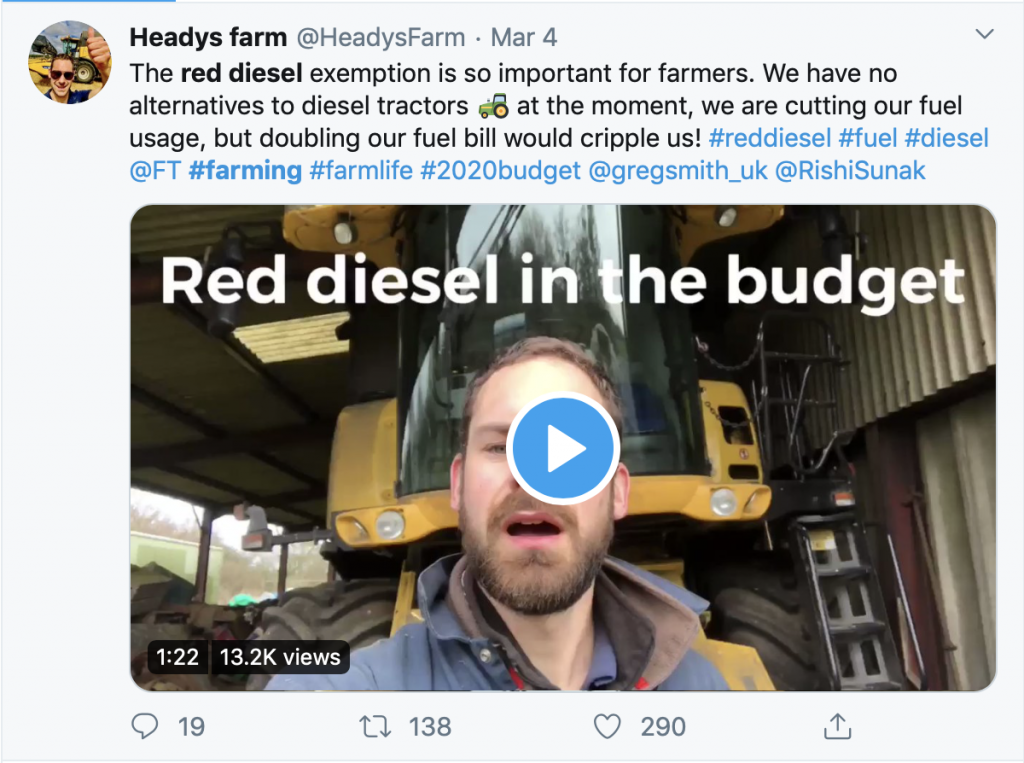 Headys Farm tweeted that doubling the fuel bill would 'cripple' farmers, while arable farmer James Akrill said: 'Even if small farmers like myself could keep going with doubling fuel prices I'd like to know where the money would come from to change to a viable alternative if one existed in the 1st place. Punitive carbon taxation for net zero will probably push many out of farming.'
Meanwhile the National Association for Agricultural Contractors (NAAC) wrote: 'In times of huge uncertainty, alongside a wet autumn, the contracting industry is struggling with financial reserves and the removal of the lower fuel duty would be a devastating blow that could push many contracting businesses to fail.'
The March 11 Budget has also faced strong opposition from Conservative MPs, led by Harlow MP Robert Halfon, who is quoted in FT as saying that scrapping the freeze on fuel duty 'could put a severe brake on growth'.
Concerned about the possible scrapping of the red diesel subsidy? Share your views with us on editor@farmersguide.co.uk