Technology with a "hugely powerful impact"
Since its Lamma launch in 2020, the Smart Farmer app has taken the industry by storm, quickly becoming a must-have safety device on farms across the UK. Its creator, Marc Skivington, originally created the app to help with machinery checks on his own farm, and has since developed a range of updates, covering lone working, training, risk assessments and more.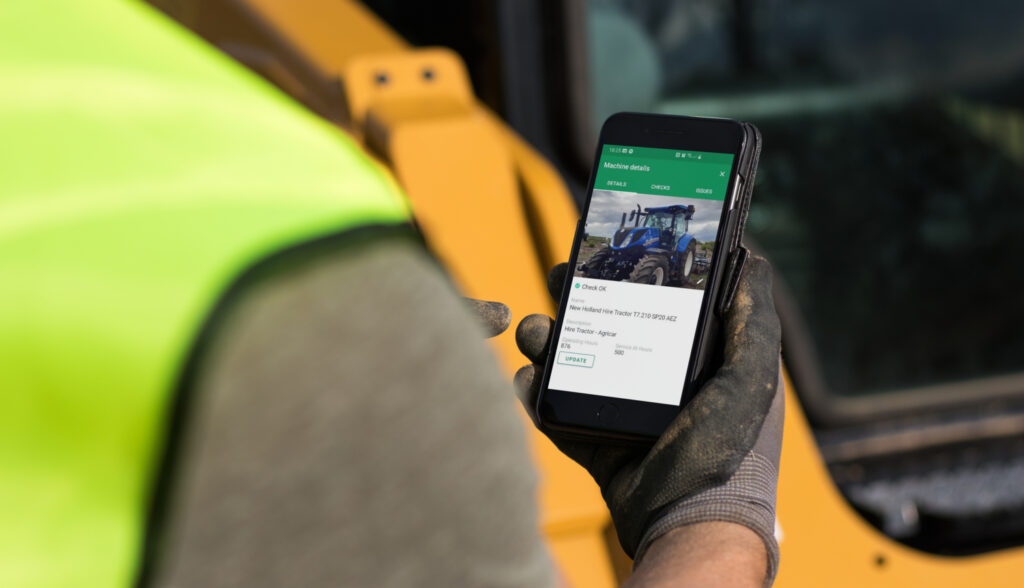 Aberdeenshire farmer Marc Skivington wanted to find a way to improve safety and make machinery checks easier and more effective on his farm. When he found the available technology lacking, he decided to created his own.
Marc manages a 1,800ha business at Slainspark Farm, growing combinable crops, seed potatoes, turnips and daffodils; milking 400 dairy cows and fattening 52,000 pigs a year, as well as managing a 300-head beef herd. The farm also has a 400kW anaerobic digester, a 500kW wind turbine and a 400kW biomass plant.
Skipping ahead to just over a year after Smart Farmer's launch at Lamma 2020, the app has scooped a range of awards, been adopted by hundreds of farms and been rated the second must-have app by farmers during last year's Farm Safety Week.
Most recently, it was voted Agri-Tech Innovator of the Year at the British Farming Awards in October – recognising its ability to save lives and make a huge difference to farm safety. Judges described it as "technology with a hugely powerful impact, and one which the industry should applaud and support".
How does it work?
The app and cloud-based software uses a simple traffic light system to help operators' complete checks on machinery and equipment before starting work, as well as keeping up-to-date with maintenance, servicing and training. New features also cover lone worker safety and risk assessments.
Farmers and other users can record pre-start checks on their mobile phones, with QR codes used to identify machines quickly, while the app's traffic light system shows the state of machinery at a glance. Users can also view ongoing raised and resolved issues, adding a photo to make a raised issue easier to identify.
Setting notifications also avoids services being missed on machines with multiple users and there is an option to print service reports, as well as a swipe function.
The app works with all types of machinery and is available on Apple and Android phones. It can be used by unlimited users and machines, and with the industry becoming increasingly aware of farm safety, it can be used as a tool for planned preventative maintenance (PPM).
As well as helping farmers to comply with the law, it helps employers, managers and operators to better communicate and take responsibility for machine safety.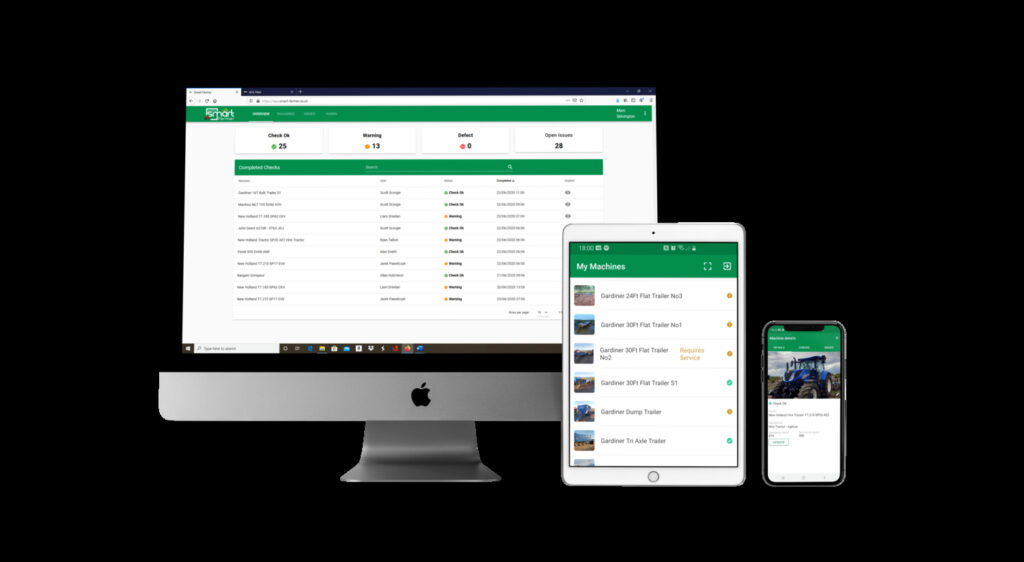 What's new?
Far from resting on his laurels, Marc has introduced a range of new updates – including a lone worker feature, which allows users to set times for the start and end of their day. Managers can select a time frame for checking if the operator is still in the same location (e.g. every 15 minutes, every hour etc). If the operator is still in the same place after the selected timeframe, an alert will be sent to the admin user, advising them to call the operator or drive out to ensure they are safe.
Other new additions include risk assessments and training documents. Users can now upload PDF risk assessments to the Smart Farmer app and add mitigative actions, giving the operator a green, amber or red risk level. The user can see the uploaded risk assessment on the app before operating machinery. In addition, users can upload PDF training documents and create multi-choice questions, allowing machinery operators to train as they go and set dates for refresher courses.
Also under development is a 'field hazards' feature, which will allow users to create field names, boundaries and points of hazards – ranging from overhead power cables to public footpaths and schools – using simple keys in the app. Once in the field, the operator will be made aware of the hazard through ping notifications.
A new website and free monthly e-newsletter also launched recently, and Callum Rankine joined the Smart Farmer team as digital marketer. YouTube tutorials and a new digital operators' manual are on the way to help customers use the Smart Farmer system effectively and there is now an option to sign up for a free 28-day trial of the app.
To find out more, visit the website HERE.