Telehandler manufacturer expands its 'green network' further
Merlo UK has added a new dealership, located close to Great Yarmouth on the beautiful East Norfolk coast, to its network.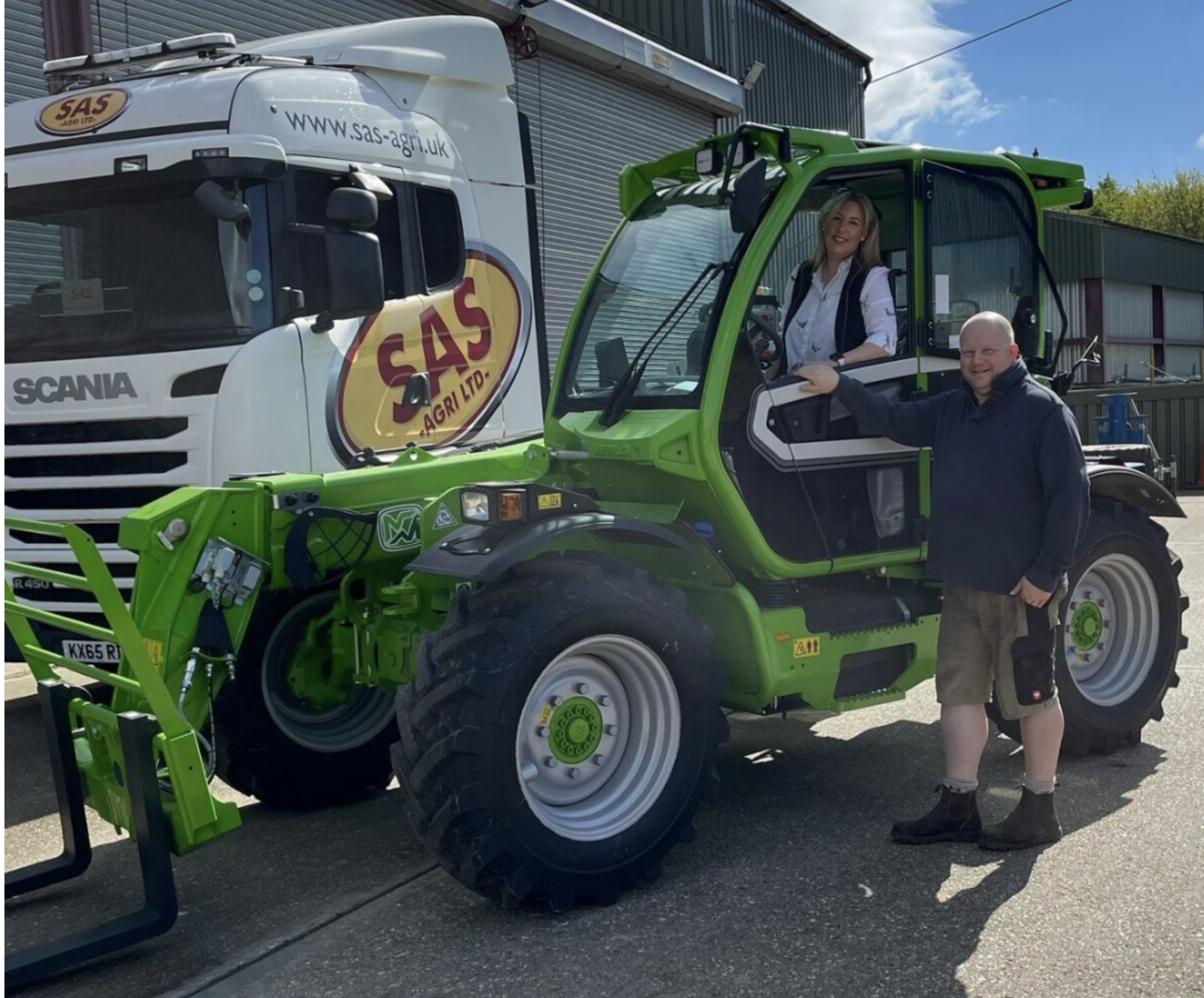 SAS Agri is a family business owned and run by Richard and Emma (pictured). In March 2020, Richard and Emma purchased SAS Agri from its founder Alan Suffling, who set up the business back in 2000. Alan has built an excellent reputation within the agricultural world for his knowledge and experience of agricultural machinery, and continues to work with Richard and Emma, providing guidance and imparting his vast industry knowledge.
Richard and Emma made the decision to purchase the business as they recognised the need to continue to provide specialist independent service of both new and used agricultural trailers, tankers and spreaders. The pair are genuinely passionate about the SAS brand and ensure they always provide an excellent service to all customers.
"We are really pleased to welcome SAS Agri Ltd to the Merlo UK dealer network," commented Merlo UK Ltd national sales manager, Owen Buttle. "We plan to work closely together with SAS Agri to develop the Merlo business in North East Norfolk in the years ahead. We know how important it is for the local agricultural community to have a dealer they can rely upon when they need support. This appointment, with Richard and Emma's local connections and agricultural machinery experience, we are sure will be met with strong local approval."
Emma Davey was quoted as saying: "Richard and I are delighted to be joining the Merlo dealer network. We are looking forward to meeting Merlo customers old and new, for both sales and service at our family run dealership on the Norfolk coast. Being farmers ourselves, we understand the needs of our customers first-hand. We pride ourselves on excellent customer service and matching the right machine to the right customer.
"We are able to support our customers with our large parts store and the ability to offer service and repair options on farm, or in our large on-site workshop. We feel that the Merlo brand will complement our current range of agricultural machinery and are incredibly proud to be approached to take on this new franchise."
Pay SAS Agri a visit to view how the Merlo telehandler range can enhance your agriculture business.