'The Black Farmer' receives MBE for services to farming
Wilfred Emmanuel-Jones, also known as 'The Black Farmer' said he is "humbled and honoured" to have received an MBE for services to farming.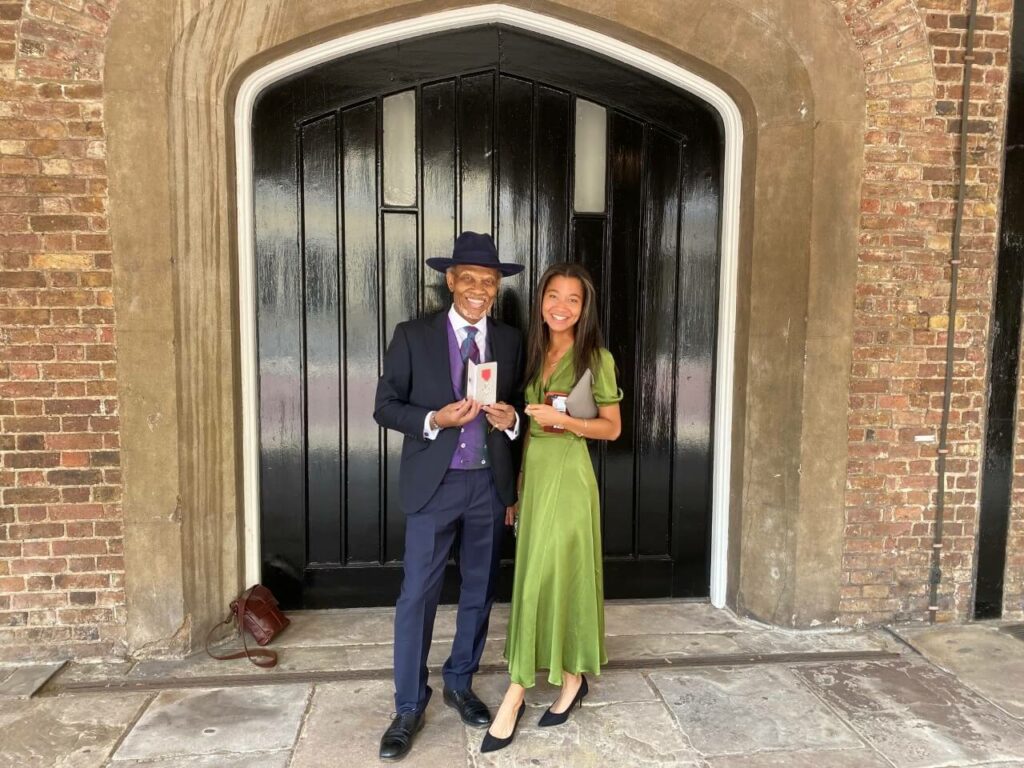 "It goes to show that dreaming big pays off," Wilfred said after being presented with his MBE by Prince Charles at St James' Palace on 24th June.
Born in Jamaica, Wilfred's family came to the UK in the Windrush years in the 1950s and he was brought up in inner-city Birmingham. At the age of 40 he finally fulfilled his childhood dream of owning his own farm, having spent a career working as a producer/director for the BBC and running his own food and drink marketing company in London.
"From a poverty-stricken member of the Windrush Generation living in inner city Birmingham, facing the racism and prejudice prevalent during my childhood in the '60s, to receiving an MBE… I truly cannot believe it […]," Wilfred commented.
"From my two-up-two-down terrace with my nine siblings, to my tiny allotment in Birmingham, to my own farm in Devon, to St James' Palace… it goes to show that dreaming big pays off."
He added: "But I shan't stop there. It is my life's mission to inspire people and to ensure that young people receive the opportunities I had. As Britain's only Black farmer, I am passionate about taking action to address the lack of diversity in farming. My brand and motto 'flavours without frontiers' really sums up this philosophy – I feel at home on my farm and it is my hope that others can have the opportunity for the countryside to become a place they can also call home."
Launching The Black Farmer brand, Wilfred wanted to celebrate British farming by not only using British meat but also supporting those with Coeliac disease or wheat and gluten intolerance, with a range of gluten free foods. He also recently launched product ranges to honour the Windrush Generation and Black History Month.
After spending the best part of a year in hospital with leukaemia, Wilfred started The Hatchery, which works with young brands to mentor, advise, and support. Two brands, Smörgåsbord Swedish meatballs, and The Gym Kitchen, have since launched successfully.
Wilfred also ran a rural scholarship scheme for a number of years, giving young people from inner city communities the chance to experience rural life and work.