Top tips for PTO safety
Parts supplier Pan Anglia explains some of the most common reasons for PTO failure and offers tips for safely maintaining machinery.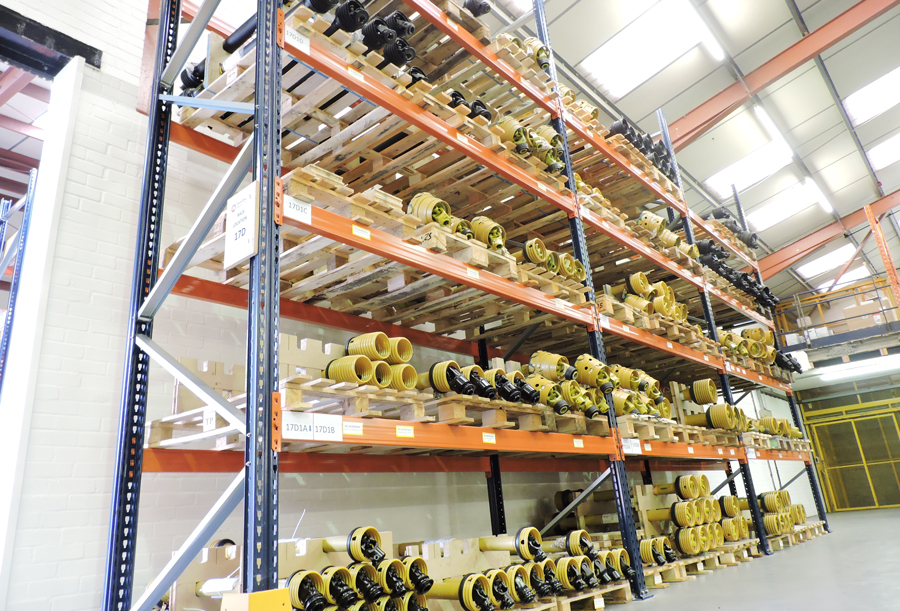 Parts supplier Pan Anglia explains some of the most common reasons for PTO failure and offers tips for safely maintaining machinery.
With today's high horsepower tractors, having the correct PTO shaft for the application is essential – if the shaft is too small it will fail prematurely; if it's too large it could cause damage elsewhere in the drive train.
Always check the PTO before use, for damage to universal joints, yokes, tubes, guards and chains – and never operate a damaged PTO.
During checks, disconnect the PTO from the tractor and implement (if possible). When operating the machine, listen for tell-tale signs of PTO damage (e.g. knocking noise due to a worn universal joint or smoke from a slip clutch). Address the problem before it results in failure and a more expensive repair, or even personal injury. Never take a chance with a damaged guard and always ensure that safety chains are correctly fitted.
Having rebuilt and repaired hundreds of shafts, Pan Anglia says some of the most common reasons for failure are:
Twisting of yokes and telescopic tube: too much shock load to the drive train. Check that the clutch or shear bolt is working and installed correctly and if no protection device is fitted, consider fitting one to prevent future failure.
Accelerated wear of universal joint: excessive load when operating at higher than recommended speed or power rating. Check rating of shaft is suitable for operating speed and load.
Wearing of the yoke ears: excessive working angles. Reduce turning angle/movement between tractor and implement whilst PTO is engaged.
Yoke ears bent apart: typically, compression of PTO shaft beyond the telescopic limit. PTO shaft may need shortening.
General universal joint failure: insufficient or excessive greasing.
Guard damage: lack of grease causing bearings to fail or lack of safety chains allowing guard to rotate.
Bent telescopic tubes and guards: exceeding movement limits when lifting implements or turning. Maintain awareness movement limits.
Splayed or split telescopic tubes: drive tube only driving on small proportion of the outer tube. Normal rule is that at least 40 per cent of the full tube length should be engaged between male and female sections.
Damage to wide angle CV joints assemblies: turning at too greater angle when PTO is working. Even wide-angle joints should only be used at a larger angle for very short periods of time.
Pan Anglia stocks a full range of universal joints, yokes, clutches, guards and drive shaft assemblies for next day delivery. Shaft assemblies can also be built in-house to customer specification, mostly for next day delivery.
Contact Pan Anglia on 01787 242740 for solutions to your PTO requirements.