UK farmers "must speak with one voice to earn consumer trust"
Derbyshire farmer Tori Stanley believes high standards of animal health and welfare, a short food chain and sustainability are all possible – but the industry must speak with one voice, regardless of their farming system.
To command the custom and loyalty of consumers, we must find the threads that run through the whole of British farming – rather than pitting one type of farming system against another. This is according to Tori Stanley, who runs a prize-winning farm shop with her husband, Ben, in Kings Newton, near Melbourne in Derbyshire.
Named Tori and Ben's, the shop supplies a clientele who are interested in grass-fed lamb and beef, which Tori recognises not every producer can supply. However, she notes there are so many selling points for UK agriculture as a whole, that the industry should be "shouting these from the rooftops".
She says: "Every UK farmer can achieve high standards of animal health and welfare; the whole industry is heading for carbon neutrality; we can achieve a short food chain; and British farming systems have the potential to be sustainable over the long term."
Blending performance and tradition 
On their own farm, which comprises 400 acres of tenanted land, the couple blend performance with tradition by running rare and native breeds, alongside commercial sheep and beef.
Together with a 70-head herd of pedigree Longhorn cattle, they also keep some crossbred Simmental suckler cows, finish bought-in commercial stores, and have around 350 breeding ewes. These include breeds ranging from Jacob to Portland and Cheviot to Texel, which lamb in two batches in January and April. This ensures the farm has spring lamb ready for the Easter market and can supply the shop throughout most of the year.
Herd and flock health are at the top of the farm's agenda. Both Tori and Ben are 'Disease? Not On My Farm' ambassadors – a farm-focused industry initiative that promotes preventative health. Additionally, the couple have recently installed new handling facilities to streamline routine practices. These have not only transformed the way the farm can manage its stock, but they also facilitate the attainment of better health.
"We find it's much more efficient for so many jobs and now we actually do them when they are supposed to be done," she says.
She cites procedures like vaccination to protect the flock against enzootic abortion or toxoplasmosis, or to pass immunity to lambs against Pasteurellosis and clostridial diseases.
"These are essential routines in our farming calendar, but they tick so many boxes besides animal health," she says.
"Having disease on the farm costs time and money and inevitably hits performance. This is bad for our business, but more important than this, we want high health because we care passionately about the welfare of our animals, and we know our customers do too.
"They ask all sorts of questions, but these generally amount to 'have the animals been looked after with the greatest possible care?'" she says.
However, Tori believes there is a confusion about the industry's many farm assurance schemes, and feels few consumers are familiar with what they really mean.
"I think we should really simplify the message and say: 'British farming is best and this is why', although we have to back that up with actions," she says.
"Farmers have to work hard to earn consumer respect, and can't simply expect it 'because we are British'.
"We have no God-given right to sell our food to British people – it has to earn a place on their plates, and we have to explain why it's the best, and at no point can we let that story down."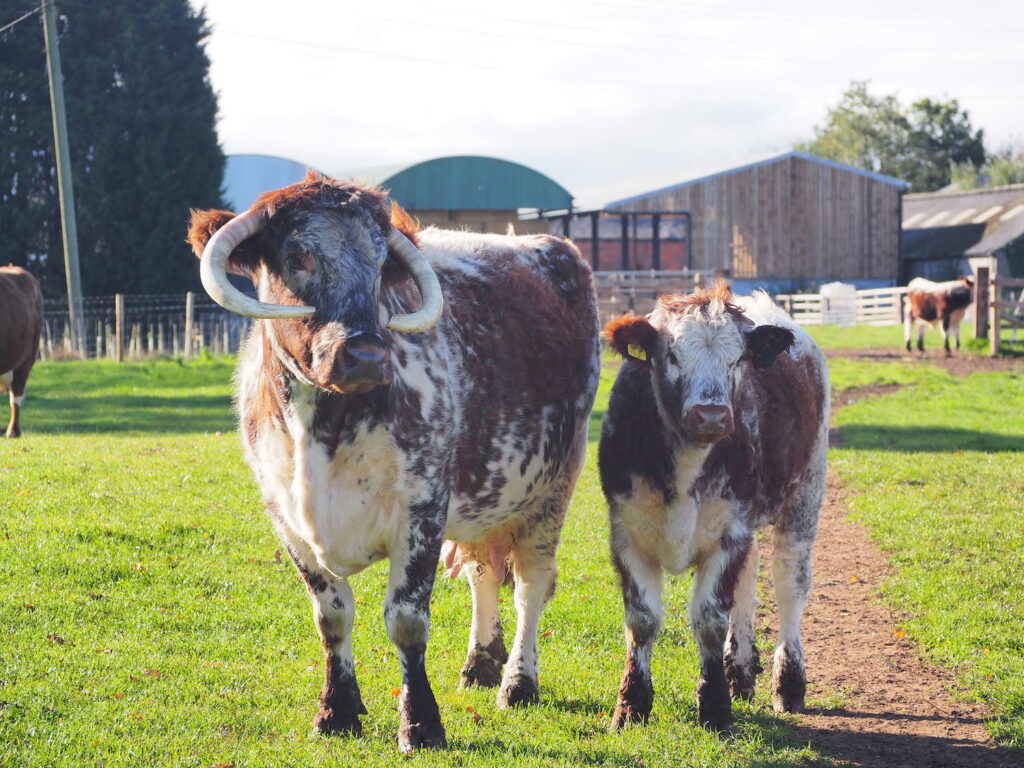 One voice
She says this applies to any producer, whatever the farming system. "It's not about saying 'this system is good and that one is bad', it's about speaking with one voice and explaining why our industry as a whole is the best. To achieve this we need to consistently and repeatedly inform our customers of the benefits of buying British."
"There are too many horror stories about how livestock farming is destroying the planet, so we have to stand together and prove our farming practices are not like those."
On her own farm, Tori clearly practices what she preaches, as a growing band of devotees flocks to the farm shop.
Farming in a pandemic
When COVID-19 struck last year, she and the team were nimble on their feet, offering isolated collection points and a local delivery service for vulnerable customers. Vegetables were moved outside to provide extra breathing space and product lines were changed to accommodate customers' new dining habits.
"Loyalty schemes were introduced, and we developed meaningful relationships with more of our customers," she says.
Turnover increased four-fold, and appears to be holding up, and the team worked tirelessly to maintain the increased throughput of stock, either from the couple's own farm of those of other local producers.
Groups of school children continued to visit when circumstances permitted, which she describes as "probably the most rewarding and exciting thing we do".
"You can change children's perceptions when they visit the farm, but much more important, I believe you can change their lives."
That she has succeeded is just as evident from the shop's throng of loyal customers as it is from her desire to move onwards and upwards.
"I remember when we took over the shop, I couldn't believe how big it was. Now we want to expand, and I wish it was four times the size," she says.