Development potato herbicide extends weed control options
Bayer's new herbicide for use in potatoes has impressed in trials giving good control of a broad range of weeds, says the company. The new herbicide which Bayer is hoping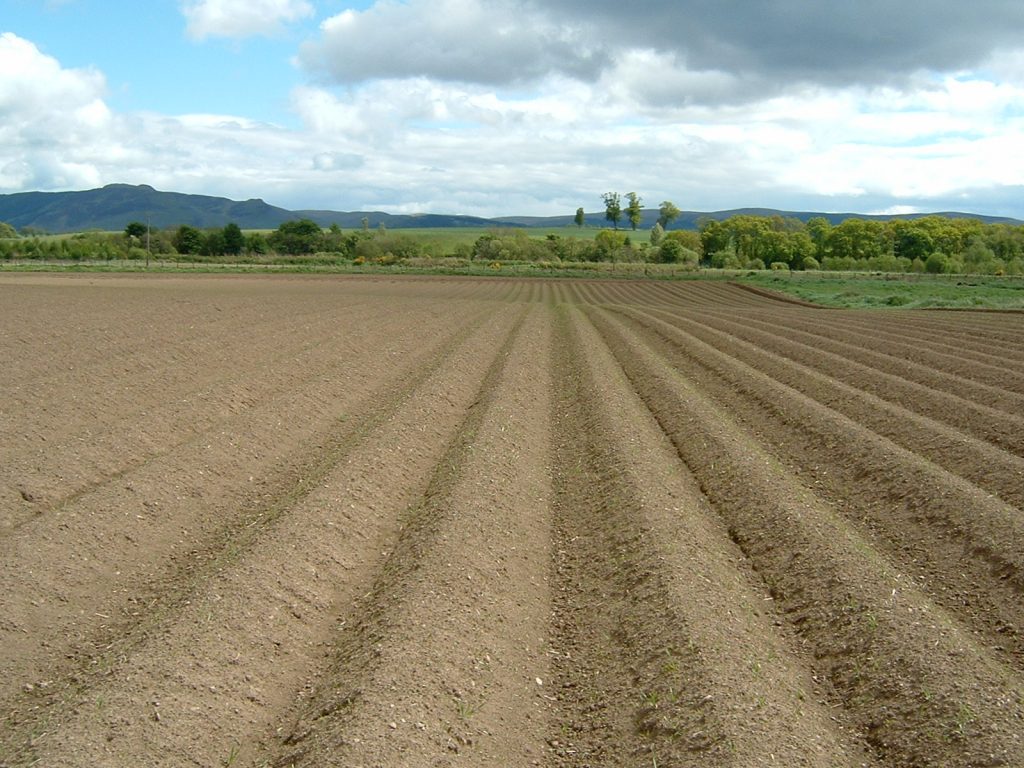 Bayer's new herbicide for use in potatoes has impressed in trials giving good control of a broad range of weeds, says the company.
The new herbicide which Bayer is hoping to introduce for the start of the 2019 season, approval permitting, currently carries the development code SP01664 and is in demonstration trials around the country.
Containing the active aclonifen, it is applied at the pre-emergence stage and offers good crop safety with no variety or soil restrictions.
Bayer campaign manager for roots, Edward Hagues, says growers who are facing fewer weed control options since the withdrawal of linuron, will welcome aclonifen.
"It is a diphenyl ether, a bleaching compound, that is taken up by the hypocotyl, cotyledons and coleoptile and then translocated to the meristems causing bleaching and chlorosis of young shoot tissue as it develops."
"It has a broad spectrum of activity with good control of small nettle, brassica weeds, Chenopodium weeds such as fat-hen and orache and a range of polygonum species with a useful contribution to the control of mayweed and grass weeds (from seed)."
SP01664 was in trials in Scotland and the east of England during 2017 to assess its performance against a range of weeds and gather the data needed to support its registration application.
According to Scottish Agronomy's Eric Anderson who had trials at Fife, SP01664 performed admirably and served to extend the extend the spectrum of Artist (flufenacet + metribuzin).
"Across a range of potato varieties there were no performance or crop safety issues and it looks to be a good mixing partner for Artist. When applied in a mix with Artist it gave good control of annual meadow grass, small nettle, oilseed rape, fat-hen and black-bindweed."
In the east, SP01644 was managed in trial by John Keer of Richard Austin Agriculture who applied it to a crop of Melody at a light land site in north Lincolnshire. He reported respectable performance when applied on its own, but impressive control when applied with Artist.
"Against a limited spectrum of weeds, primarily comprising field pansy, knotgrass and groundsel, SP01644 and Artist gave control as good as any other product in trial. There were indications that it is effective against polygonum species though unfortunately there were not enough in trial to provide meaningful data.
"What impressed me most however, was its crop safety on what was a light soil. There was no evidence of damage to the growing crop and no negative effects on crop vigour or development," he says.
This year, Bayer has the product in herbicide demonstration trials around the country, including at the Long Sutton, Lincolnshire and Cawood, Yorkshire, Bayer Field Day sites, and at Potatoes in Practice in Scotland.