Harvest Results – Winter wheat
The first yield data for the AHDB Recommended Lists (RL) winter wheat trials are now in, reports AHDB.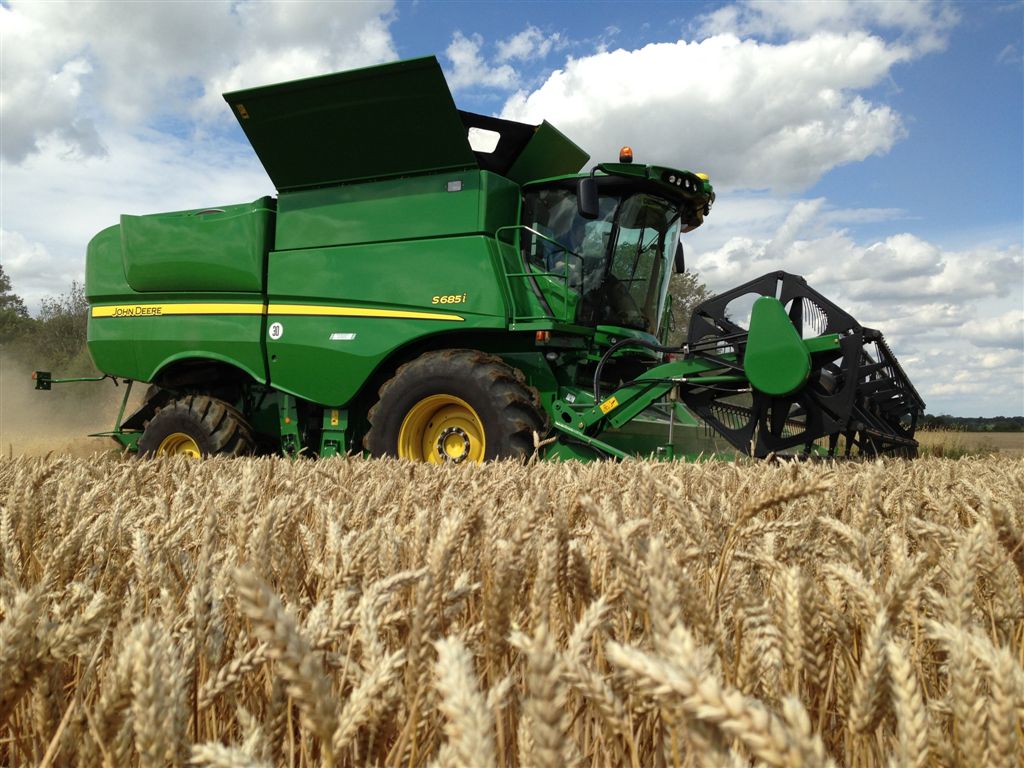 The first yield data for the AHDB Recommended Lists (RL) winter wheat trials are now available from the AHDB Harvest Results page (20 August 2018), reports AHDB.
Results include seven sites from (East Yorkshire, Leicestershire, Lincolnshire, Norfolk, Scottish Boarders and Suffolk).
The average yield of control varieties in these trials stands at 11.43 t/ha, just ahead of the five-year average of 11.38 t/ha.
2018 results
Yields are represented as a percentage of the control varieties. In 2018, JB Diego, KWS Santiago, Skyfall, KWS Siskin and Zulu are the control varieties. The yield average from these varieties is represented as 100%.
In the results so far 2018, Group 4 hard feed varieties lead the way with KWS Crispin and KWS Kerrin at 105% and Gleam with a yield of 104%.  The highest yielding soft Group 4 feeds are Bennington, KWS Jackal and LG Sundance with a yields of 103%.  Yield isn't everything with quality wheats but the top yielding nabim Group 1 bread variety is KWS Zyatt (100%), KWS Siskin is the highest yielding nabim Group 2 bread wheat (103%) and KWS Barrel leads the nabim Group 3 biscuit yields (102%).
Using the five-year average
The 2018 data show yields based on one season, but results from individual trial sites or individual years should not be used to make conclusions on variety performance. The five-year averages give a much better guide to performance.
Current good performers, based on five-year average yields alone, include the hard feed variety RGT Gravity (105%),  the soft Group 4 variety KWS Jackal, recommended for the north at (103%),  KWS Barrel (102%) in Group 3, KWS Siskin (102%) in Group 2 and KWS Zyatt (101%) in Group 1.
The AHDB Recommended Lists, which are based on results from UK trials over several seasons, provide the best indication of variety performance.
2018 Candidates
Looking at the five-year averages, the soft feed candidates are performing well on yield: LG Skyscraper (106%), LG Spotlight (104%), LG Sabertooth (104%), LG Interstellar (104%) and SY Loki (103%). The hard feed candidate LG Jigsaw (103%) and the potential biscuit-making variety KWS Firefly (102%) are also performing well.