National tracking sounds take-all alert
NIAB laboratory assessments show take-all levels in the cross-section of second wheat crops monitored by Agrii in the annual Latitude disease tracking service increasing substantially from a GS31-32 average of
NIAB laboratory assessments show take-all levels in the cross-section of second wheat crops monitored by Agrii in the annual Latitude disease tracking service increasing substantially from a GS31-32 average of 4.0 on the 1-100 Take-All Index to 24.0 at GS39-45
Although the results show the usual wide variation between sites, this is the third highest average mid-season disease level recorded in the 12 years the service has been running. Only in 2009 and 2012 was the GS39 index higher and both these years proved to be especially challenging for take-all (Figure).
Figure: Latitude Take All Tracking Results 2005-2016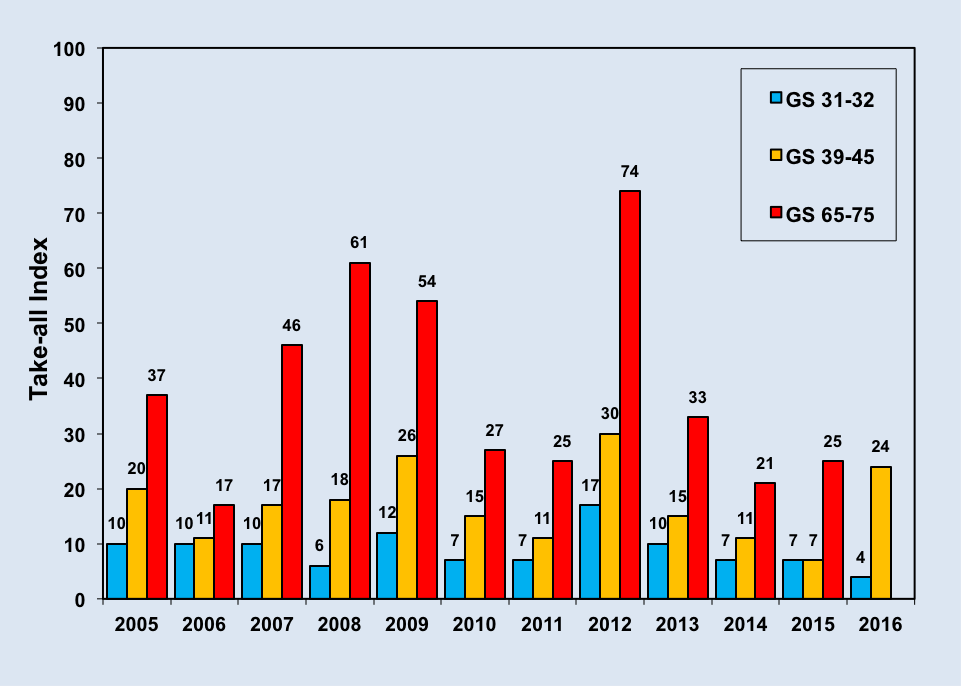 "As well as crop development, the cold, late spring clearly held take-all back," noted tracking service co-ordinator, Manda Sansom of Monsanto Crop Protection. "But in the warm, wet conditions of the past two months infection levels have built-up noticeably in many cases.
"In the absence of adequate protection from a take-all specific seed treatment, yield losses to the disease could be very serious indeed if the weather turns dry and crops are stressed; especially so wherever rooting was compromised by the persistently wet winter.
"While the effect on performance will be less dramatic if the summer stays as wet as it has been to date, levels of inoculum carry-over to the following crop are likely to be markedly higher than we've seen since 2012," she warned.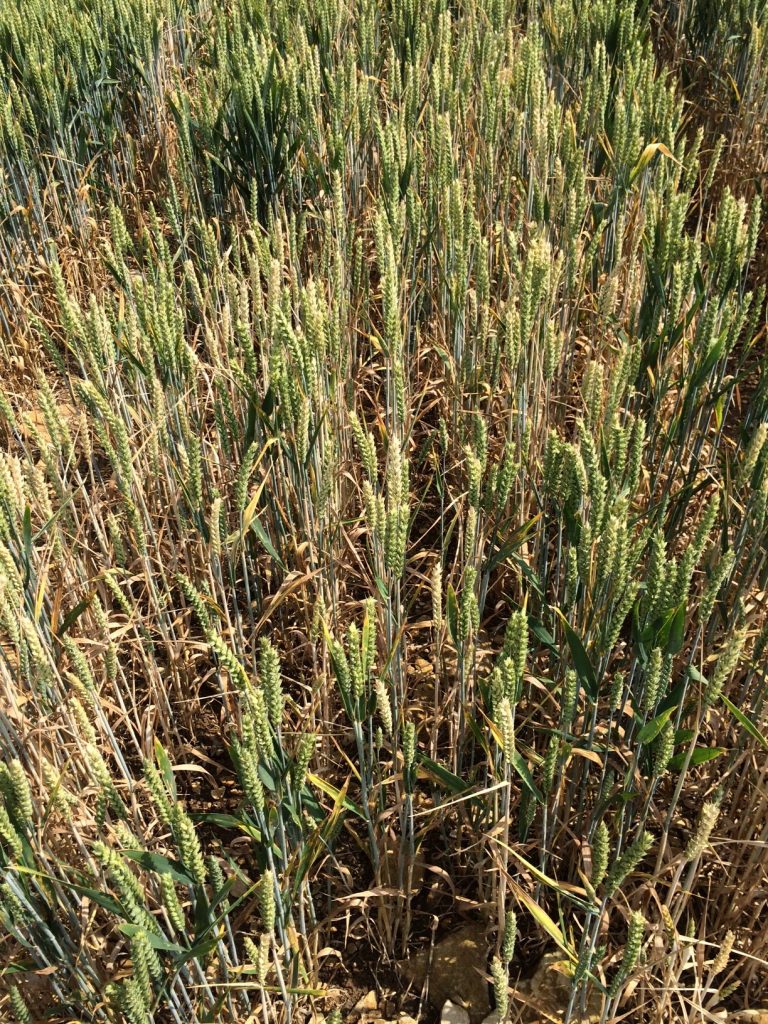 Against this background, Agrii seed technical manager, David Leaper urges growers to make sure they protect their second wheats from take-all this autumn with a combination of careful variety choice, effective seed treatment and good sowing practice.
"Later sowing as part of better black-grass management programmes will help to take the early take-all pressure off," he explained. "But we know it can be a major yield robber even in late-sown second wheats because mild, wet winters both encourage disease development and restrict root growth.
"So it will be particularly important to choose varieties like KWS Siskin, Skyfall, Evolution, Dickens and Relay highlighted as especially good second wheat varieties in the Agrii Advisory List we produce to complement the Recommended List. All the more so for crops following first wheats like KWS Lili, KWS Santiago, Scout and Zulu initial Rothamsted research at RL trials sites shows have relatively high take-all building characteristics.
"Wherever take-all is a significant risk, we strongly recommend treatment with the specialist take-all fungicide, Latitude or the more general dressing Galmano in addition to Redigo Deter or Deter," advised David Leaper. "In its final year of availability, however, it's important to appreciate that supplies of Galmano are very limited.
"Fine, firm seedbeds are also important in limiting initial take-all infections as well as ensuring the best slug control and pre-em herbicide activity," he added. "So attention to establishment detail will be equally valuable in combatting what look like being relatively high levels of disease carried-over into the coming season."