New CIPC rates for this season
Potato farmers and contractors are being reminded of a new dose rate limit for stored potato crops this season. This change is part of the gradual annual reduction in CIPC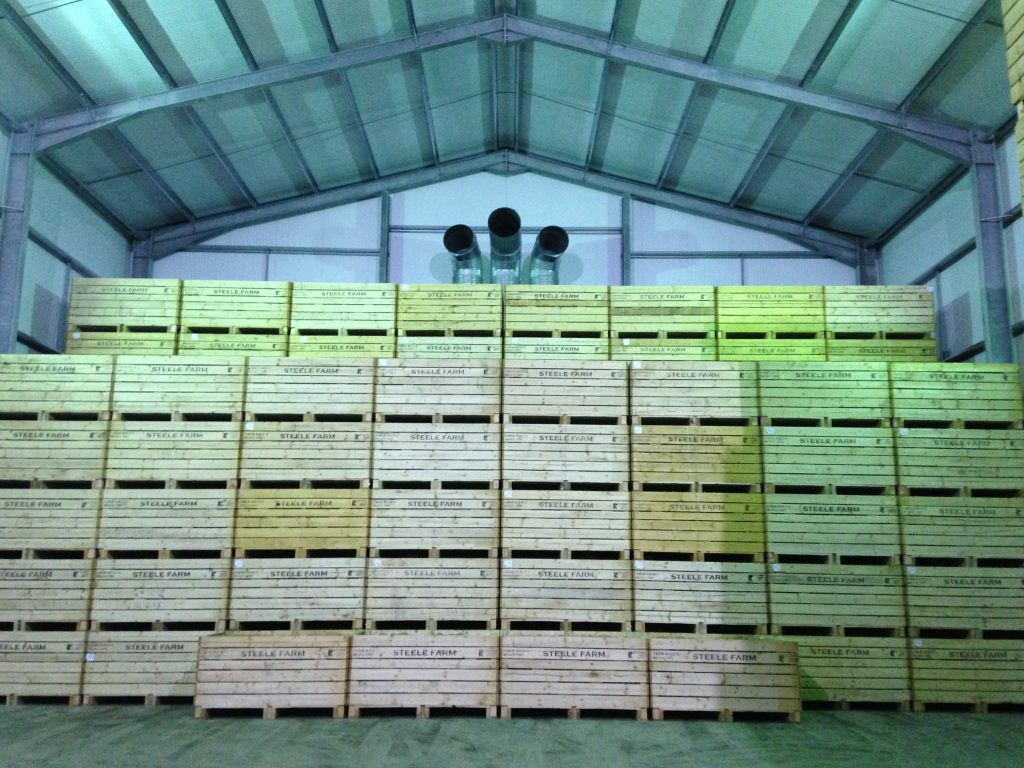 Potato farmers and contractors are being reminded of a new dose rate limit for stored potato crops this season.
This change is part of the gradual annual reduction in CIPC total dose permitted, and is a core component of the CIPC stewardship process. This has been initiated by the PICSG, the industry steering group including companies holding the approvals for formulations, with a view to retaining access to the vital treatment.
 For the 2016-17 season, the new statutory total dose rates for CIPC are as follows:
Fresh market: 24 grams per tonne of potatoes
At store temperature of 5°C or less, only a single application, up to 16 g/tonne, should be made, before the temperature is reduced below 7°C
Processing market: 42 grams CIPC per tonne of potatoes
The new rates are down from the previous level of 30 g/tonne for fresh potatoes and 50 g/tonne for processing potatoes.
Adrian Briddon of Sutton Bridge Crop Storage Research, hopes that these changes will maintain the status of zero exceedances observed in statutory testing in the last two years and help preserve the availability of this vital sprout suppressant. "The new rates have been proven to be effective, so long as it's evenly distributed and applied at the right time."
Adrian adds that this label change is expected to be the penultimate one, before the 2017 five-yearly formal review, a more significant impact will be felt when this comes into force.
"After this review, any store that requires a CIPC application must have an appropriate fan system installed to facilitate the active recirculation of air within the store."
He urges producers to plan ahead and have stores ready for this change. "Investing in the equipment sooner rather than later will not only save you time next year, it will also reduce the volume of chemical required, therefore paying for itself within a year or two."
Adrian urges growers to carry out a BE CIPC Compliant Store Check prior to making a treatment. This uses a 'traffic light' system, which will help to inform decisions on whether to apply CIPC. "Green means it's good to go ahead with an application, amber highlights an area of concern and red shows a problem that must be addressed before application.
"Even though the last exceedance of the MRL for CIPC, in statutory testing, was observed over two years ago, we must ensure that the industry works together and adheres to the new guidelines in order for the product to remain available on the market," concludes Adrian.
Visit the Be CIPC Compliant website to download the store checklist and for more information on best practise http://www.cipccompliant.co.uk/