Online support for UK OSR growers
With the recent Limagrain TuYV survey showing infection levels up to 90% in some of the UK's key OSR growing areas, yield losses from TuYV can be expected to be high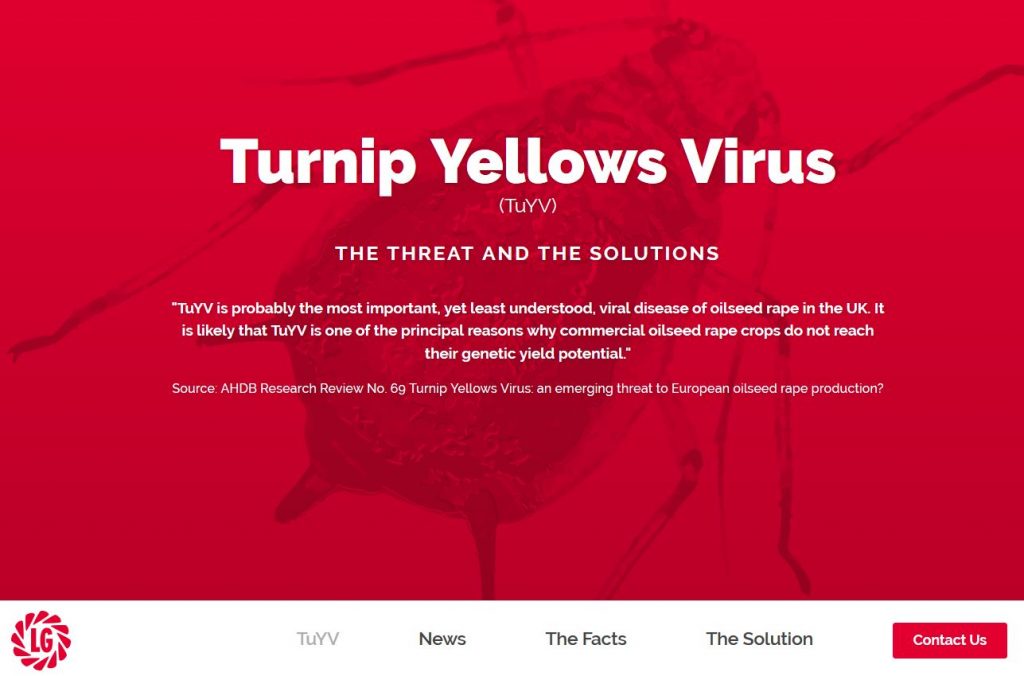 With the recent Limagrain TuYV survey showing infection levels up to 90% in some of the UK's key OSR growing areas, yield losses from TuYV can be expected to be high this year.
But what can be done to prevent similar yield losses in next year's crop?
Visit Limagrain's newly revamped TuYV website www.tuyv.co.uk which provides growers and agronomists with the latest information, news and expert opinion on the threat from TuYV and possible solutions for next season's crop.
"Covering all you need to know about TuYV from recognizing the symptoms of the disease TuYV, how it impacts yields, to solutions such as advice on choosing resistant varieties, and optimising agchem solutions, the website is intended to be a one-stop-shop for everything TuYV," says Les Daubney of Limagrain.
Resistance to TuYV is a trait that has been pioneered by the Limagrain OSR breeding programme; Limagrain's Amalie was the first variety to carry this resistance back in 2014, and since then the Limagrain breeding programme has been able to eliminate the yield penalty associated with the introduction of the TuYV resistance into OSR. Limagrain's candidate varieties for this year, Annalise and Architect offer much higher yields and a range of valuable traits and agronomics to suit the UK grower.
Visit www.tuyv.co.uk for all of this information and to sign up for the latest TuYV news.